'Ramblin' Man': The Allman Brothers Reach Out To The Singles Scene
As 'Brothers and Sisters' entered the album chart, its Dickey Betts song 'Ramblin' Man'' hit the Hot 100 to become the band's first major hit.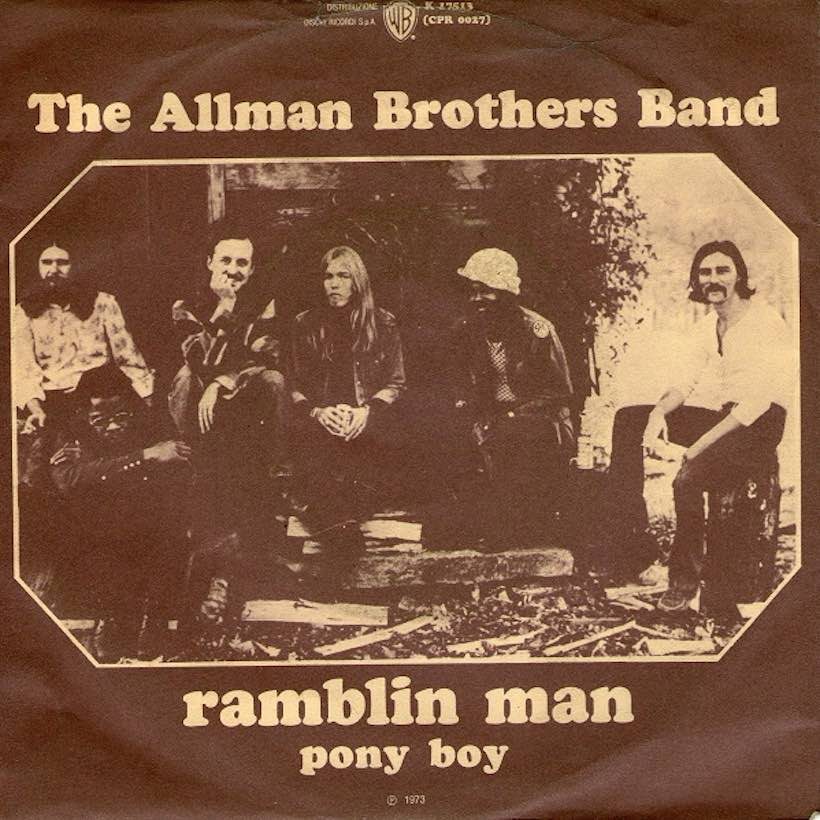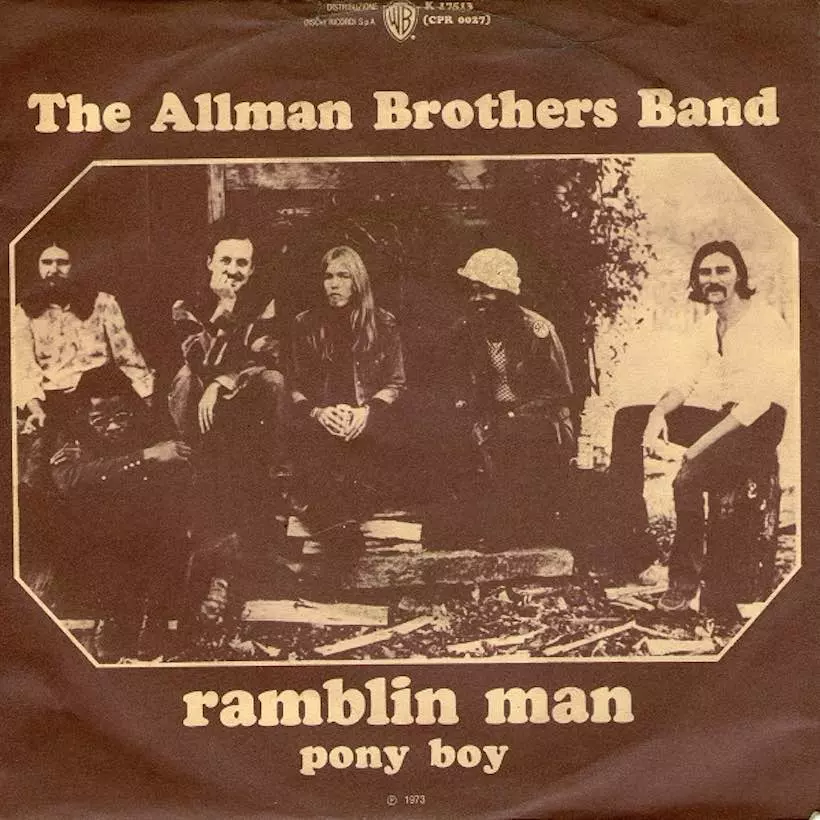 A double chart assault by the Allman Brothers Band was under way in America on August 25, 1973. They were, by now, used to the upper echelons of the US album chart. As their new set Brothers and Sisters made its debut at No.13 in Billboard's issue, the southern rockers rubbed shoulders with the other big album artists of the day, from Jethro Tull to Pink Floyd, and Seals & Crofts to Leon Russell.
Listen to uDiscover Music's Allman Brothers Best Of playlist.
The new element in the equation was a single that also made its chart debut that week, and would go to be their first major hit with pop audiences. Guitarist Dickey Betts' "Ramblin' Man," lifted from the Capricorn album, entered at No.85 and suddenly the Allmans were in the same company as Top 40 format regulars such as Neil Diamond, Cher, and Barry White.
The group had had a modicum of singles activity before, firstly in 1971 when "Revival (Love Is Everywhere)" edged to No.92. Three 1972 singles, "Ain't Wastin' Time No More," "Melissa," and their version of Elmore James' "One Way Out," peaked at Nos.77, 86 and 86 again, respectively.
"Ramblin' Man" was named after a song of the same name by Hank Williams from 1951, and it really hit the spot for the Allmans on Top 40 radio. By mid-October, it was at No.2, with only Cher's "Half Breed" stopping the song from reaching No.1 — rather ironically, when you recall that she married Gregg Allman in 1975.
The Allman Brothers Band - Ramblin' Man - 11/2/1972 - Hofstra University (Official)
The single helped Brothers and Sisters towards a five-week run at No.1, and the song would win a place in the Rock & Roll Hall of Fame. It prompted the Allmusic review site to enthuse that its chorus was "perhaps the catchiest and the prettiest in all of southern rock."
'Beautiful intertwining guitar lines'
At the time of its release, Nick Kent, reviewing Brothers and Sisters for the New Musical Express, wrote: "'Ramblin' Man' swaggers along in the grand tradition of Hank Williams, with Betts' beautiful intertwining guitar lines criss-crossing."
Bud Scoppa in Rolling Stone was a fan of "Ramblin' Man" too. He said: "[It] sounds fresh and convincing because of [Betts'] mournfully earnest singing and playing, the band's dramatic complicity and the song-into-instrumental pattern that is obviously the ideal form for this band."
Buy or stream "Ramblin' Man" on the deluxe edition of Brothers and Sisters.