At The Drive-In Hit Top Gear In Dublin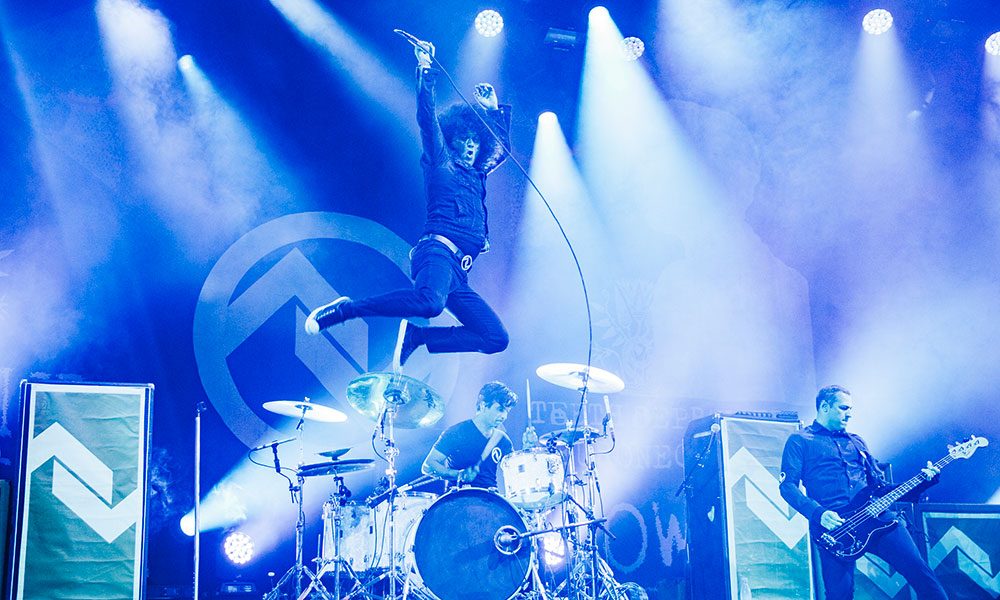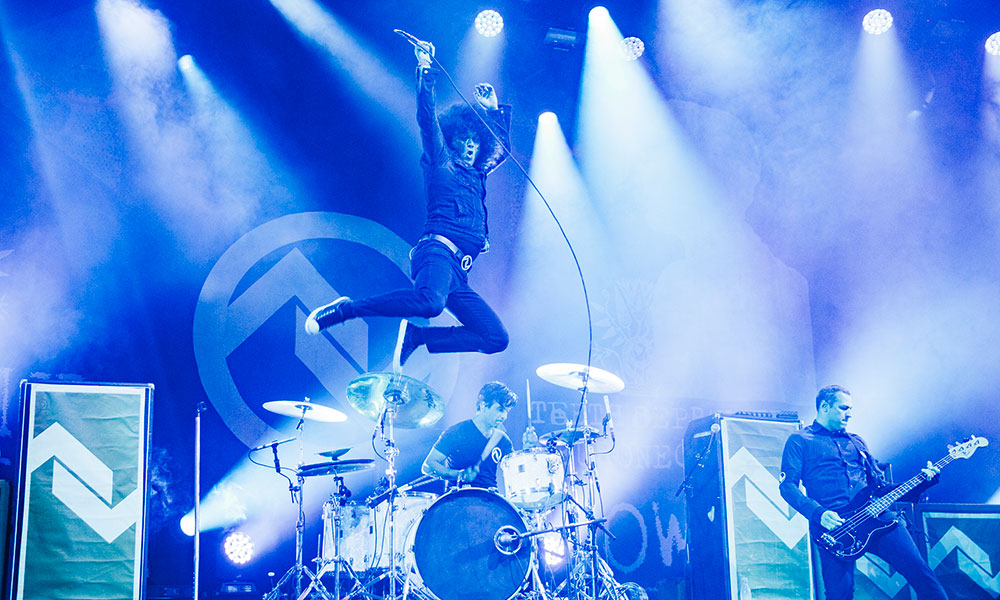 It's rare when the level of anticipation under one roof causes the hairs on the back of one's neck to spike with anticipation. Saturday night, 26 March, was one such occasion, as Dublin, Ireland, braced itself for the long-awaited return of El Paso post-hardcore champions At The Drive-In – the first show outside of the US on their unanticipated reunion tour.
A sudden visual blackout summons a deafening reaction from the hyped-up capacity crowd at Vicar Street. As the creeping sounds of Omar Rodríguez's guitar torture the baited audience, the all too familiar sound of the opening moments of 'Arcarsenal' begin to take shape before exploding from the house PA – the audience now a frenzy of bodies, sweat, beer and a thousand smiling faces.
Dressed in black, ATDI look energised and beyond focused on the job at hand. The absence of guitarist/founding member Jim Ward goes unnoticed as stand-in guitarist Keely Davis (ex-Sparta) and the rest of the band unleash 'Pattern Against User', 'Sleepwalk Capsules' and a surprising '300MHz' from their painfully underrated 1999 album, Vaya.
The lion's share of tonight's setlist comes from 2000's groundbreaking Relationship Of Command – the group's precision playing and emotional delivery of the sort normally associated with a band breaking down boundaries in the early stages of their career; whatever anyone else is doing outside the venue's four walls seems irrelevant in comparison. The enigmatic presence of vocalist Cedric Bixler adds to the exhilaration, as he dips in and out of the blinking stage lights like a human hurricane commanding a symphony of organised chaos.
With stage banter kept to a minimum, the group dominate with one anthem after another: 'Invalid Litter Department' inspires an almost deafening mass singalong, before the truly captivating 'Enfilade' keeps Vicar Street's security on their toes. Hand-picked moments from 1998's, In Casion Out and Vaya level the venue with a spectacular assault on the senses, before a decimating rendition of 'Cosmonaut'. With just a few more left in the chamber, the intensity levels are pushed to breaking point with 'Catacombs' and the dark, driving brilliance of 'Napoleon Solo' leading to the closing 'One Armed Scissor'.
This was the show the visibly exhausted and ecstatic audience had hoped for: a captivating and deeply satisfying return to the stage, proving exactly just why At The Drive-In are held in such high regard by countless music aficionados the world over. It will go down in the history books.
Setlist:
'Arcarsenal'
'Pattern Against User'
'Sleepwalk Capsules'
'300MHz'
'Proxima Centauri'
'Lopsided'
'Invalid Litter Department'
'Enfilade'
'Quarantined'
'Ursa Minor'
'Cosmonaut'
'Catacombs'
'Napoleon Solo'
'One Armed Scissor'
Oran O'Beirne
Format:
UK English