The Best Albums Of 1994: 69 Records You Need To Check Out
A mix of rock, hip-hop, and much more, 1994 was a phenomenal year for music that has something for everyone.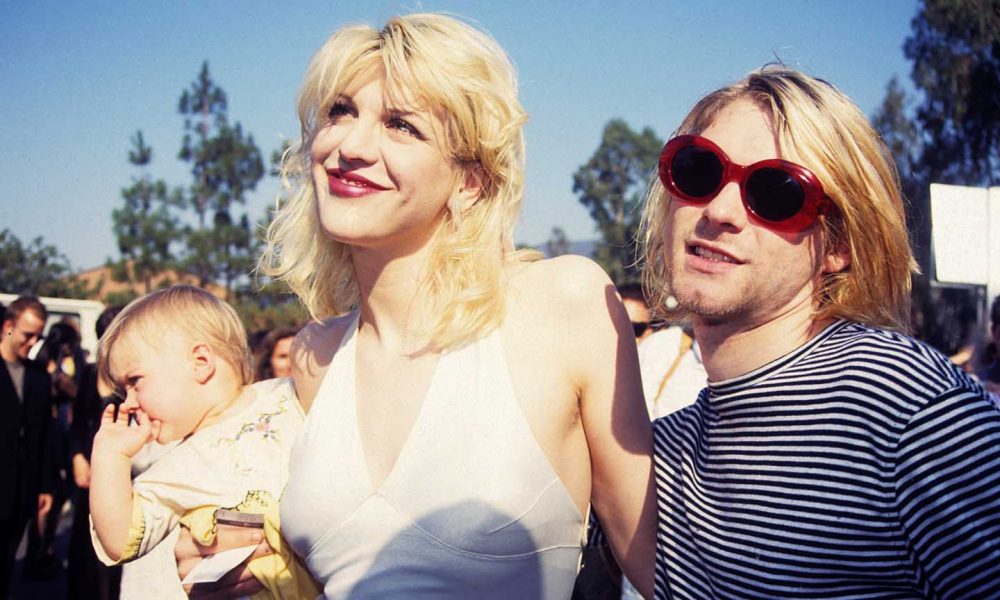 The year 1994 had epic high points, tragic lows, and plenty of great albums. It was the end of an era, as fans mourned the untimely death of Nirvana frontman Kurt Cobain. The iconic grunge band's contributions would be honored throughout the following months, while their live MTV Unplugged in New York album, released in November, would endure as a totem of the group's genius.
That summer, Gen X'ers enjoyed a mud-filled weekend of release at Woodstock '94. The 25th anniversary of the legendary festival delivered plenty of memorable performances from acts like Collective Soul, Violent Femmes, Salt-N-Pepa, and Aerosmith, while many of the original 1969 headliners took to the stage as well, including Crosby, Stills, & Nash, Joe Cocker, and Country Joe and the Fish.
1994 also ushered in the resurgence of punk, thanks to bands like Green Day and the Offspring, while genre-defining acts like Weezer, The Notorious B.I.G., and Oasis made grand entrances with memorable debuts.
From TLC's CrazySexyCool to Beck's Mellow Gold, here are the best albums of 1994.
Can't get enough 90s music? Listen to our 90s Music playlist here.
69: Reba McEntire – Read My Mind
Anchored by the hit single "Why Haven't I Heard From You," the country music queen's 20th studio album proved that she had staying power, taking her from successful to untouchable.
Reba McEntire - Why Haven't I Heard From You (Official Music Video)
68: Ben Harper – Welcome to the Cruel World
The California artist's debut album injected the indie scene with some much-needed activism and paved the way for a career full of beautiful sounds and strong principles.
67: Corrosion of Conformity – Deliverance
The rock band's first album with Pepper Keenan singing lead solidified their transition from punk to metal and produced some of their most beloved songs.
66: Emperor – In The Nightside Eclipse
The black metal band's 1994 album helped put Norway's metal scene on the map by adding a level of professionalism and sonic ambition.
65: The Future Sound Of London – Lifeforms
This heady release from the electronic group showed that techno music didn't only have to exist on dancefloors, it could stimulate your head just as much as your feet.
64: Kyuss – Welcome To Sky Valley
The rock band's debut for Elektra Records spans psychedelic music and hard rock, showcasing their dynamic range and infectious energy.
63: Plastikman – Musik
Richie Hawtin's second effort as Plastikman is a minimal techno staple that incorporates thrilling acid lines with sparse yet potent percussion to create a club classic.
62: Toadies – Rubberneck
Taking influence from pop-rock and grunge, the band's debut album has come to be recognized as a hard rock classic of the 90s and features the hit single "Possum Kingdom."
61: The Mavericks – What a Crying Shame
Featuring the hit singles "O What a Thrill" and "There Goes My Heart," the country band's 1994 album is a perfect marriage of pure country with some unique pop flourishes.
60: Bad Religion – Stranger Than Fiction
The punk band went back to their hard and fast roots for their eighth studio album, reminding their fans that despite big label fame their heart was still in the underground.
59: Burzum – Hvis Lyset Tar Oss
The Norwegian black metal classic is harrowing to say the least, for both what's in the album as well as what happened outside of it.
58: Crosby, Stills & Nash – After the Storm
The group's last album before a decades-long hiatus divided some fans upon release, but over time has come to be regarded among some of their best work.
57: Elvis Costello – Brutal Youth
Costello joined forces with the Attractions again for his 1994 album which takes on traditional rock and roll with his trademark twist.
56: Jimmy Page and Robert Plant – No Quarter: Unledded
Produced by MTV's Unplugged, the highly anticipated reunion of the former bandmates features reinterpretations of classic Led Zeppelin songs, giving the old material an exciting new dress.
55: Therapy? – Troublegum
This classic punk metal album is focused and intuitive, not conceding to the limitations of genre and moving based on feeling instead. The result is a record that gets better with every listen.
54: Joni Mitchell – Turbulent Indigo
Mitchell's Grammy award-winning album rails against a number of social ills including environmental degradation, domestic abuse, and inaction toward the AIDS crisis.
53: Madonna – Bedtime Stories
The pop queen's sixth studio album includes the hit single "Take a Bow" and up until that point was one of her most inviting releases, full of warm and loose grooves.
52: Pearl Jam – Vitalogy
With songs like "Hey Foxymophandlemama, That's Me," and "Aye Davanita," this album ranks among the band's most experimental and unexpected records, that being said, its reflections on life and death are masterful.
51: Pink Floyd – The Division Bell
The band's last album with Rick Wright explores the ties that bind us and more importantly the walls that divide us from a societal and emotional point of view.
50: Blackstreet – Blackstreet
The Teddy Riley-helmed group's debut album predicted the hip-hopification of R&B that would come in the mid-2000s by melding tight harmonies with hip-hop swagger.
Blackstreet - Before I Let You Go
49: Autechre – Amber
The electronic music's sophomore album took a warmer turn than their debut and pushed their sound to more innovative heights.
48: Brandy – Brandy
She may be known as the Vocal Bible now, but at the time of her debut Brandy was a teenage R&B princess with endless charm and sticky sweet hits.
47: Iris DeMent – My Life
Dedicated to her late father, the singer-songwriter's sophomore album is a meditation on grief presented through heartbreakingly beautiful songs.
46: Jeru the Damaja – The Sun Rises in the East
Produced by DJ Premier, the hip-hop legend's debut album is a staple of New York rap and despite being Jeru's first outing, holds the wisdom and candor of an artist twice his age.
45: Liz Phair – Whip-Smart
The singer-songwriter's second studio album helped shape the direction of indie rock by embracing lo-fi production and biting sarcasm.
44: Neil Young – Sleeps with Angels
Young's stirring meditation on death sees him delivering hard rock, soulful ballads, and grunge music to capture the varied experiences of grief.
43: Pantera – Far Beyond Driven
The Texas heavy metal band's best-selling album is dissonant, loud, and relentless and provided a blueprint for countless heavy metal bands that followed.
42: Primal Scream – Give Out But Don't Give Up
The Scottish band headed to America, and Memphis more specifically, for their fourth studio album, a brash and undeniably confident spin on classic rock and roll.
41: The Stone Roses – The Second Coming
Home to fan favorites like "Ten Storey Love Song" and "Begging You," the band's second and last studio album is a delight of irresistible rhythms and thrilling guitars.
40: The Rolling Stones – Voodoo Lounge
The veteran rockers went back to the source on their 1994 release. Rather than co-opting new genre trends, they wisely opted to reaffirm why they were so good in the first place.
The Rolling Stones - Love Is Strong - OFFICIAL PROMO
39: Tori Amos – Under the Pink
Featuring the hits "God" and "Cornflake Girl," the singer-songwriter's second studio album established her as one of the premier storytellers of her generation.
38: Veruca Salt – American Thighs
The band's debut feels like a pop sugar rush with infectious melodies and catchy hooks that are a pure delight to the ear.
37: NOFX – Punk In Drublic
The West Coast rock band's 1994 album is one of their most successful to date and established them as one of the most celebrated punk bands of the decade.
36: Zhane – Pronounced Jah-Nay
The R&B duo's debut album is home to the club classic "Hey Mr. DJ," and helped shape the sound of the genre in the 90s.
Hey Mr. D.J. (Original Mix - Edit)
35: Blur – Parklife
Home to the title hit and the single "Girls & Boys," the British band's third studio album offers a window into the mores of the UK in the 90s.
34: Common – Resurrection
Including the timeless hit, "I Used To Love H.E.R," the Chicago rapper's second album eschews trends to explore how jazz, poetry, and social critique can complement his take on hip-hop.
33: Frank Black – Teenager of the Year
The enigmatic pop singer's solo work moves away from his former band the Pixies and embraces catchy pop hooks and quirky details to produce a classic of the decade.
32: Johnny Cash – American Recordings
The renowned country singer's comeback album is the first of a series of albums that he recorded with Rick Rubin and was instrumental in reintroducing him to the mainstream.
31: Beck – Mellow Gold
The genre-blending artist's 1994 album takes rock, hip-hop, and folk music as inspiration to create a unique collage of styles that sounded like nothing else before it.
Beck - Loser (Official Music Video)
30: O.C. – Word…Life
While Nas was conquering mainstream rap, fellow East Coast MC OC kicked off a parallel trajectory in the underground off the strength of his stunning debut album.
29: Pavement – Crooked Rain, Crooked Rain
The indie rock band came into their own on this album which corrals the alluring chaos of their earlier work into a cohesive yet sonically diverse album.
28: Scarface – The Diary
The Houston rapper's critically acclaimed album is not for the faint of heart, examining the effects of violence and death on the psyche it reveals an MC who is as traumatized as he is immensely talented.
27: The Prodigy – Music For The Jilted Generation
The electronic group's second studio album is a defining document of UK rave culture of the 90s. Facing increasingly hostile police crackdowns, the album captures the sound of the youth fighting back for their right to party.
26: Underworld – Dubnobasswithmyheadman
The electronic group's freewheeling album brings together the best of the genre from acid to techno to dub and has come to be recognized as a cult classic.
25: Café Tacuba – Re
Spanning funk and traditional Mexican music, the Latin rock classic is one of the most diverse offerings of the genre and is widely considered to be a masterpiece.
24: Alice In Chains – Jar Of Flies
Seeping with regret and sadness, the hard rock band's mostly acoustic album reveals the soft underside to their aggressive exterior.
23: Robert Hood – Minimal Nation
The birth of minimal techno can be traced back to this album, not because it was the first to do it, but because it was the best and clearest distillation of the genre that would explode in its wake.
22: Hole – Live Through This
Released in the wake of personal tragedy, Courtney Love band's classic album ushers the unbridled rage of their earlier work into softer, more cathartic territory.
21: Jeff Buckley – Grace
Home to the classic "Hallelujah," reverence for Buckley's only studio album continues to grow in the many years since his untimely passing.
20: Boyz II Men – II
Including unforgettable hits like "I'll Make Love To You" and "On Bended Knee," the R&B group's third studio album catapulted them from talented boy band to global stars.
Boyz II Men - I'll Make Love To You (Official Music Video)
19: Aphex Twin – Selected Ambient Works Volume II
This ambient music masterpiece disturbed the status quo of beatless electronic music by finding a way to infuse movement and a sense of restlessness without traditional percussive indicators.
18: Manic Street Preachers – The Holy Bible
The Welsh rock band's last album before the disappearance of Richey James, is as bleak and hopeless as the event that succeeded it. Despite the darkness, it remains an enduring piece of the band's legacy.
17: Oasis – Definitely Maybe
Featuring hits "Live Forever" and "Supersonic," the British rock band's debut album takes inspiration from the history of British rock to create a new, exciting sound that would define a generation.
16: OutKast – Southernplayalisticadillacmuzik
The Southern hip-hop champions' debut album changed the course of the genre by introducing the world to the particular stylings of Atlanta rap and to two of the greatest MCs to ever do it.
15: Portishead – Dummy
The trip hop group's award-winning debut put Bristol's music scene on the map, revealing the power of downtempo beats to emphasize the plight of disaffected youth.
14: Soundgarden – Superunknown
Taking a fair amount of inspiration from Led Zeppelin, the Seattle rock band's 1994 album produced the massive hit "Black Hole Sun," and made psychedelia sound exciting again.
Soundgarden - Black Hole Sun
13: Sunny Day Real Estate – Diary
90s emo music wouldn't exist without this album, which many consider to be the origin of the sound – a blend of punk, grunge, anthemic rock, and stirring melodies.
12: The Roots – Do You Want More?!!!??!
The hip-hop band's major label debut took the best of a jam session and a rap cypher and created a whole genre around it, expanding the musicality and improvisational limits of mainstream rap forever.
11: Beastie Boys – Ill Communication
With help from Lee Scratch Perry, the hip-hop group brought together their DIY roots, punk music, and jazz on their fourth studio album.
10: Green Day – Dookie
After making their name in the Bay Area underground scene, the pop-punk band's major label debut converted their early charm into an album that is irreverent, melodic, and full of spunk.
9: Mary J. Blige – My Life
The R&B queen's sophomore album's unflinching honesty with regards to drug addiction and abuse earned her the distinction of one of the decade's most honest and compelling storytellers, a title she holds to this day.
8: Massive Attack – Protection
With tracks like "Weather Storm" and "Protection," the pioneering trip-hop group's 1994 album expanded their sonic palette even further.
Massive Attack - Protection
7: Nine Inch Nails – The Downward Spiral
Including favorites like "Closer" and "Hurt," Trent Reznor's masterful concept album incorporates innovative production and wildly diverse styles, all held together by an overarching darkness.
6: Selena – Amor Prohibido
The Tejano music queen's Spanish language album transformed her from a regional pop star to border-crossing icon and paved the way for her arrival on the mainstream US charts.
5: The Notorious B.I.G. – Ready to Die
Easily one of the greatest rap debuts of all time, the hip-hop legend's introduction to the world remains one of the most technically masterful and gut-wrenchingly prophetic records of its era.
4: TLC – CrazySexyCool
The quintessential 90s girl group's stylish sophomore album is more than a record, it's a whole mood that expertly taps into the warmth of R&B and the rugged cool of hip-hop to create a sound of its own.
3: Weezer – Weezer (The Blue Album)
The Los Angeles rock band's debut polarized critics upon release, but in time people came around to Rivers Cuomo's distinct brand of pop rock and the album found timeless hits in "Undone – The Sweater Song" and "Buddy Holly."
Weezer - Undone – The Sweater Song
2: Nas – Illmatic
The New York rapper's prophetic 1994 debut album would define the arc of his career, catapulting him from Queensbridge up-and-comer to hip-hop savior. It remains one of the greatest rap records of all time.
1: Nirvana – MTV Unplugged In New York
Easily one of the most iconic sets of the MTV series, the Seattle band's acoustic performance has gone down in history as the most emotionally intimate moment of their career.
Nirvana - About A Girl (Live On MTV Unplugged, 1993 / Unedited)
Can't get enough 90s music? Listen to our 90s Music playlist here.