'I'll Make Love To You': The Story Behind Boyz II Men's Romantic Hit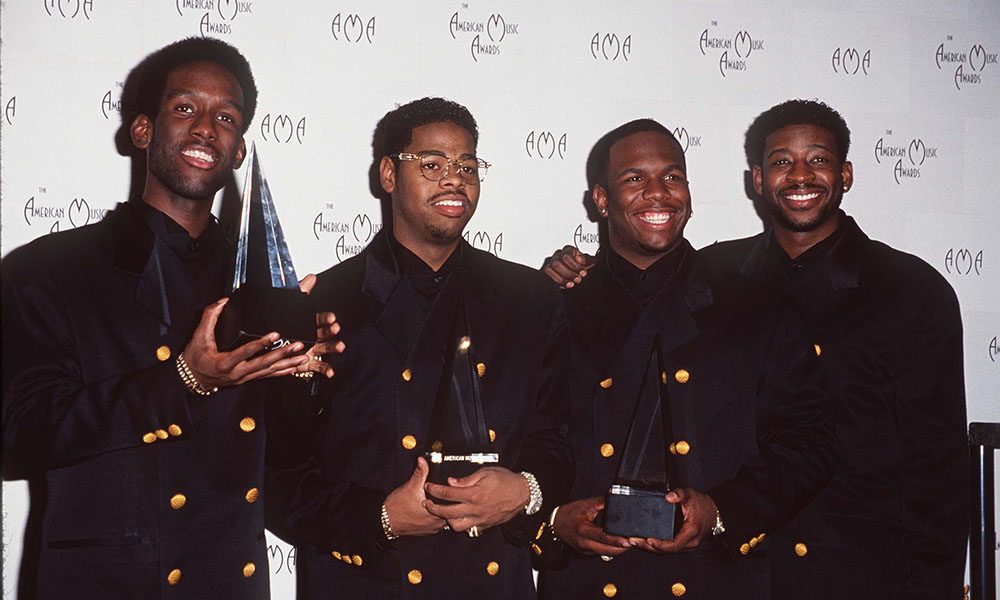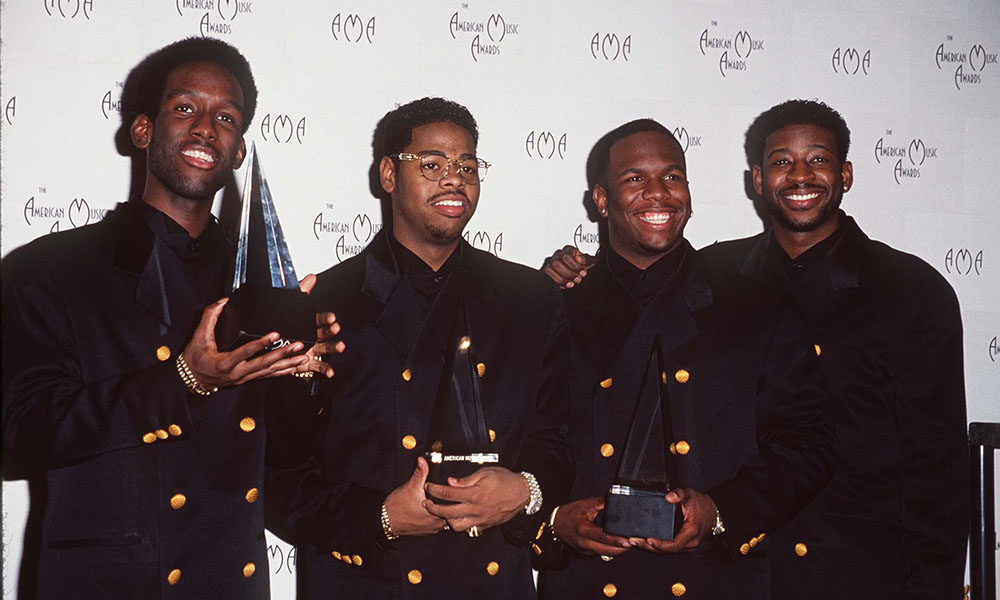 R&B ballads dominated the charts in the early 90s, and Boyz II Men helped lead the charge. Alongside acts like Mariah Carey, Whitney Houston, Jodeci, and SWV, Boyz II Men proved that slow jams had marketable appeal. Forming in their native Philadelphia in 1988, the group signed to Motown Records about a year later thanks to a chance audition with Bell Biv Devoe.
In 1991, Boyz II Men released their debut album, Cooleyhighharmony. The multi-platinum LP featured hits like the New Jack Swing-inspired "Motownphilly" and their first chart-topper "End of the Road." But it was the group's sophomore album II – and its lead single "I'll Make Love To You" – that solidified them as certified romantic crooners. Released in 1994, "I'll Make Love To You" had all the elements to put female fans in a trance: lyrics that specifically targeted a woman's desires, impassioned harmonies, and a music video starring actor Duane Martin to bring the vision to life.
The song was written by Kenneth "Babyface" Edmonds, who penned the track as a response to "End of the Road" (which he co-wrote). "The funny part is that we felt like it sounded too much like 'End of the Road.' We didn't want to do it," member Shawn Stockman told Entertainment Weekly in 2019. "We didn't understand how much of an impact the song was going to have. That's youth."
The decision to add "I'll Make Love To You" to II's official tracklist worked in their favor: the single topped the Billboard Hot 100 for 14 weeks, making history as the first act to have consecutive double-digit runs on the chart while simultaneously breaking their previous record ("End of the Road" topped the Hot 100 for 13 weeks). "I'll Make Love To You" also secured another record, tying for the most weeks at No. 1 with Whitney Houston's 1992 single "I Will Always Love You." If that wasn't enough, the single also earned a Grammy Award for Best R&B Performance by a Duo or Group with Vocals.
Boyz II Men continued their reign throughout the decade, most notably with 1996's "One Sweet Day." With 16 weeks at No.1, the collaboration with fellow chart favorite Mariah Carey became the longest-running No. 1 song in the chart's history. (The record was later broken in 2019 by Lil Nas X's "Old Town Road.")
Aside from its chart success, Boyz II Men's "I'll Make Love To You" has become a modern-day standard that has since been covered by artists like Justin Bieber and Brett Young, and performed on talent competitions like The X Factor UK and The Voice. It has also opened the doors for future male R&B crooners from Usher and Ne-Yo to Luke James and Lucky Daye, reminding us that romance will always be a winning formula.
Boyz II Men's "I'll Make Love To You" appeared on 2014's NOW That's What I Call Slow Jams, alongside other ballads like Usher's "U Got It Bad" and Robin Thicke's "Lost Without You." Looking for more stories behind music's biggest hits? Check out the Now! That's What I Call Music page.