'Melting Pot': Booker T & The MGs Cooking With Gas
Adapting to the new funk scene of the early 70s, Booker T & The MGs released the perfectly titled 'Melting Pot,' an album that still sounds in the moment.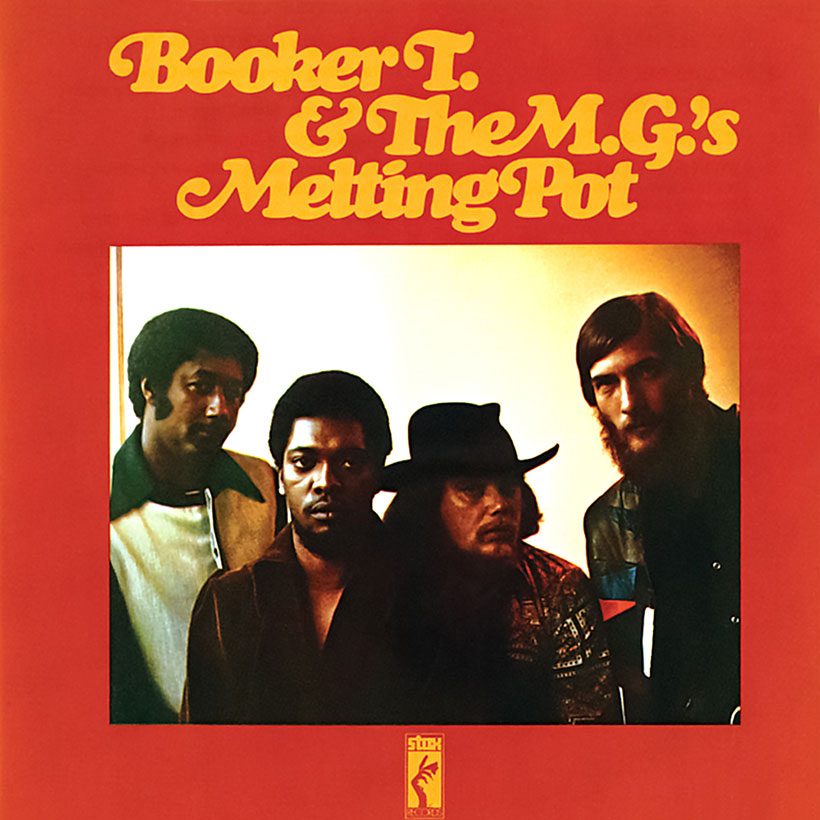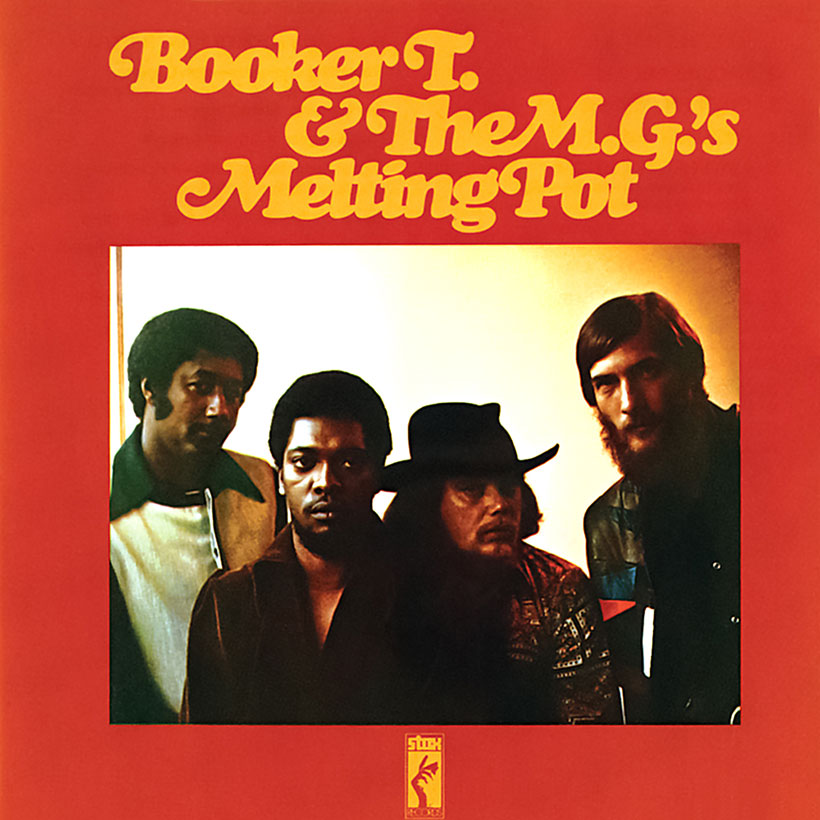 Booker T & The MGs were soul legends by 1971, having created numerous hits not only for themselves but many other acts from the Stax empire. But all was not well: keyboard star Booker T Jones had moved to California, fed up with the atmosphere and changed working practices at the Memphis label. Supreme guitarist Steve Cropper set up his own studio. Soul was changing, with funk dominant and Philadelphia ascendant, and disco was lurking a couple of years down the road. There were other small groups with something to say in funky soul – among them The Meters in New Orleans, The Counts in Atlanta, and SOUL out of Detroit. The MGs had to adapt to retain their status. In Melting Pot, recorded in New York City and released in January 1971, they changed radically, retaining their super-tight groove but allowing themselves to stretch out. There were no cover versions, just pure self-created funk and soul. Hell, they even looked kinda tough and serious on the sleeve. The results were stunning.
Listen to Melting Pot on Apple Music and Spotify.
The title track made their intentions explicit. Its chugging, brittle rhythm breaks into outright funk the moment Booker T's organ melody begins, and over eight minutes melds a range of genres while retaining that heavyweight dance-inducing rhythm section. Organ-jazz, soul, the sort of spaghetti Western groove the group had previously delivered on the soundtrack for Hang 'Em High, Southern rock… it's all in this one statement. "Melting Pot" wasn't named by accident. The tune was big enough to prompt several remakes, notably by Boris Gardiner and Underground Vegetables, but the original remained supreme.
"Back Home" sounds like something The Crusaders may have delivered, and, consciously or otherwise, perhaps that's why it was so titled, as "Way Back Home" was one of that band's best-known compositions. However, "Back Home" is rollicking and rough, barrelling through the first minute before easing back into a bluesy, almost drunken-sounding section before breaking out loud and proud again. This is far less restrained than anything The Crusaders could have delivered. "Chicken Pox" is a spot-on acknowledgement of The Meters, positive or otherwise, taking the kind of groove they delivered on "Chicken Strut" and giving it a heavy infection. "Fuqawi" struts like a native American chief riding a stallion, strong and proud.
What is the second side on the vinyl edition of Melting Pot opens with another eight-minute epic, "Kinda Easy Like," which harks back to the downbeat groove the group found fame with – "Green Onions," "Hip Hug Her" and all. But scat vocals give the track a jazzier feel than they'd have delivered in the mid-60s, and Booker's mastery of the stops on his instrument provides subtle color throughout. The brief "High Ride" resembles a mid-60s Bar-Kays-styled instrumental, but Cropper's guitar offers a country feel, and the chord changes are pure pop. "LA Jazz Song" brings two themes together: the beat of "Melting Pot" and the intro of "Hip Hug Her," before the vocals return for a big chorus, with Cropper in stunning form. Al Jackson and Duck Dunn on drums and bass smolder in the quieter sections. Just when you think you've heard it all, Steve Cropper goes fingerstyle on the closing "Sunny Monday," the kind of melody you might expect from Gordon Lightfoot with a touch of Mason Williams' "Classical Gas," Booker adding warm piano before the rhythm section burst in looking for a party. It's of its time, ambitious, big, and sweeping… from Booker T & The MGs, the lords of understatement. Really.
Booker T. and the M.G.'s - Kinda Easy Like
And that was that for Booker T & The MGs for the time being. A lightweight single appeared later that year, "Jamaica, This Morning," which did little. Booker's production and arranging brilliance did much to make Bill Withers a star; The MGs made an album in 1973 without their former leader, and a 1975 reunion came to a brutal halt when the great Al Jackson was murdered. The group reassembled from time to time to work on various projects over the years. But in Melting Pot they had made a definitive statement; it echoed everything they had done, added a few things nobody knew they could do, and made them utterly contemporary – even today, almost five decades on, it still sounds in the moment. The Melting Pot may be old, but it still cooks the perfect soul food.
Melting Pot can be bought here.