Kenny Burrell's 'Midnight Blue': When Jazz Got The Blues
Kenny Burrell's 'Midnight Blue' blurs the boundaries between jazz and the blues and plays like a slow burn, soundtracking an imaginary film noir.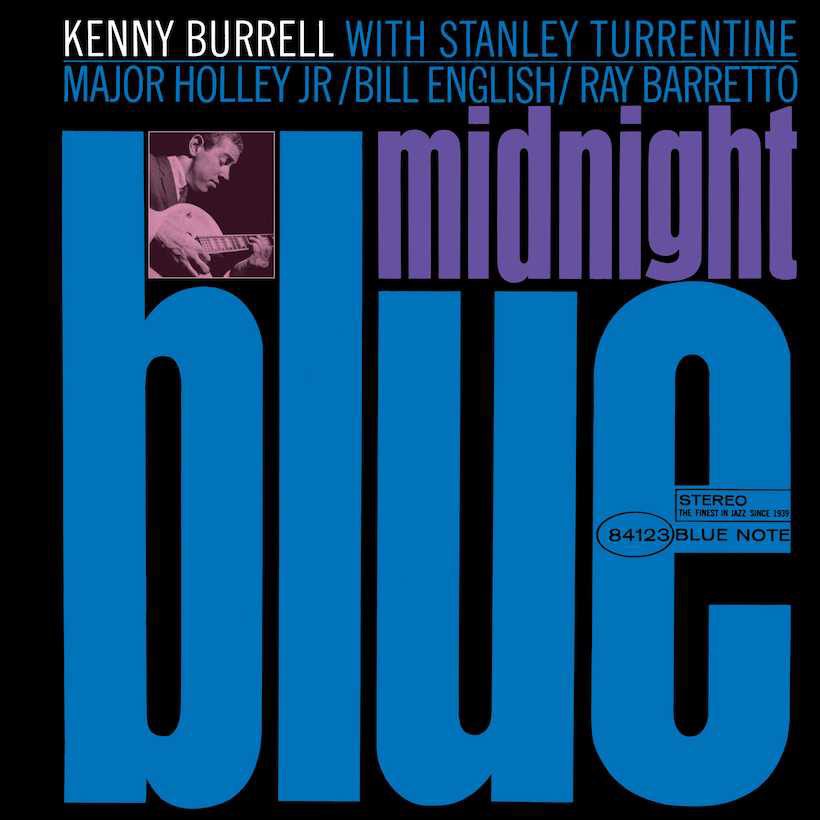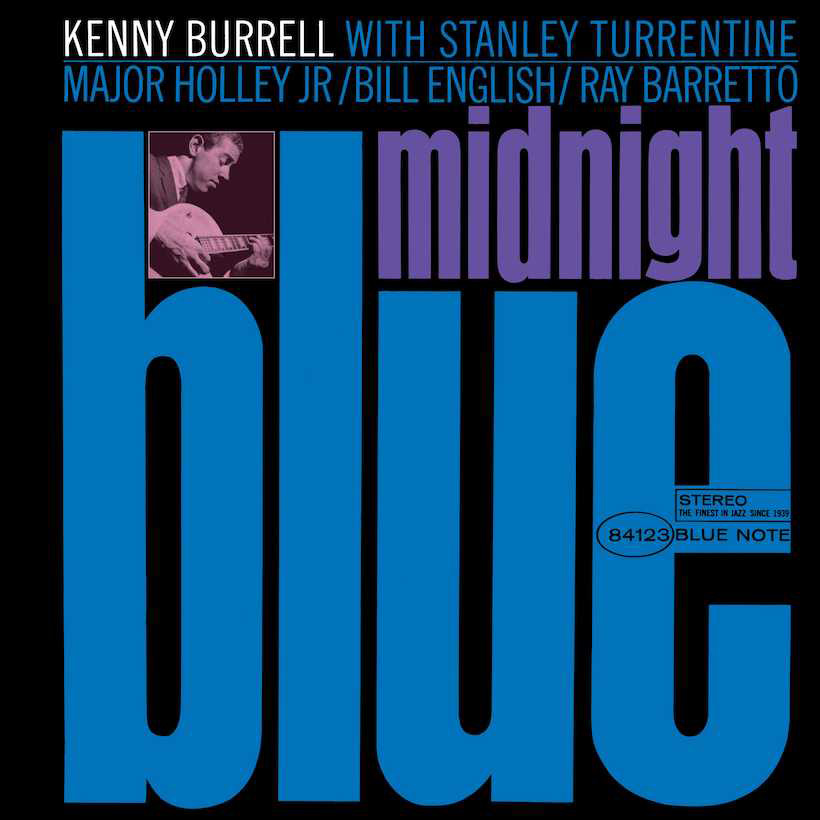 If you want the perfect album to show the world that jazz and the blues are much more than "kissing cousins," this is it. When BB King said, "Jazz is the big brother of the blues. If a guy's playing blues, he's in high school. When he starts playing jazz it's like going on to college," it's tempting to think he might have had Kenny Burrell's Midnight Blue in mind.
Listen to Midnight Blue right now.
Recorded on January 8, 1963, for Blue Note Records at Rudy Van Gelder's studio in Englewood Cliffs, New Jersey, this album is a beauty. From the very first track, it's clear why this album was so popular when it was released and has remained so ever since. It oozes early 1960s sophistication, like the soundtrack to a movie about love gone sour in Manhattan's Upper West Side. Reid Miles' album cover is perfection, summing up the mood of this album with just perfect typography.
"I have always had a love for the blues. In my earliest days in Detroit, I worked with groups that concentrated a great deal on the blues. I wanted to get a group together for this session that can feel the blues just the way I do." Kenny Burrell, 1963
It's been called "as elegant a record as the label ever released," and it's impossible to disagree. From the opening of "Chittlins Con Carne," highlighting Stanley Turrentine's distant horn and Burrell's answering guitar it is moodiness personified. With the exception of "Mule," composed by bassist Major Holley, Jr. and the Andy Razaf and Don Redman standard, "Gee Baby Ain't I Good to You," all the tunes are Burrell originals. The most personal and intimate is his solo guitar rendition of "Soul Lament." Turrentine plays sweetly throughout, never dominating, always complementing. This was Holley and drummer Bill English's first, and just about only, date for Blue Note.
Midnight Blue (Remastered)
Unusually, Burrell made his first appearance for Blue Note as a leader on the appropriately titled Introducing Kenny Burrell in 1956 – unusually, because most musicians played the role of a sideman before getting the opportunity to lead their own session. At that time he was still only 24 years old, having made his recording debut with Dizzy Gillespie's band as a teenager. Before his Blue Note debut, he toured with Oscar Peterson's trio – such was his talent – and between that session and this one, he recorded fifteen albums, six of which were for Blue Note.
Released in early May 1963, Midnight Blue was singled out on the Billboard Jazz chart on May 11 under the "new action LPs" listing, it failed to trouble the mainstream chart, as Kenny did a few months later with Jimmy Smith on the album Blue Bash for Verve.
Midnight Blue can be bought here.