"They Were Amazing": Charles Peterson On Photographing Soundgarden
Charles Peterson, the photographer behind Soundgarden's iconic 'Louder Than Love' album cover, recalls his "rock'n'roll to the max" times shooting the band.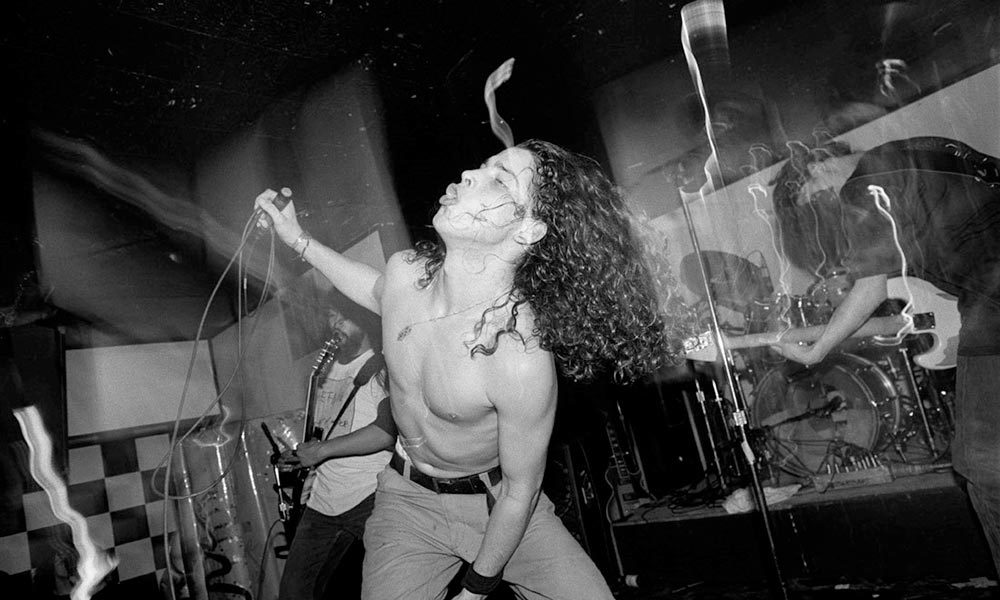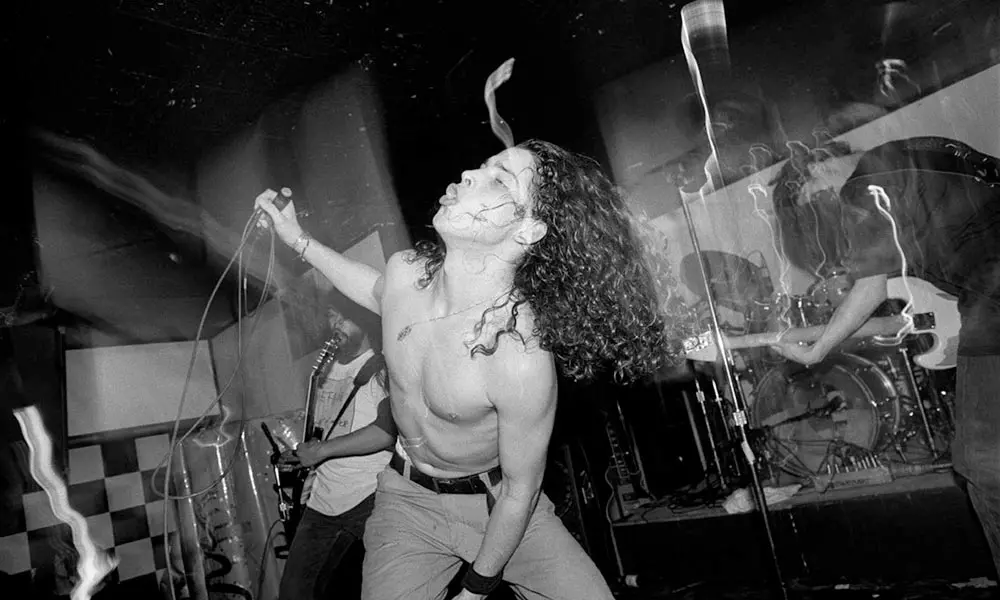 Soundgarden's second album, Louder Than Love, was a pivotal release in more ways than one. Released by A&M Records on 5 September 1989, it was the first major-label-sponsored album to emerge from the burgeoning Seattle grunge scene and also the scene's first album to chart on the Billboard 200. However, while Louder Than Love was a great record on sonic terms, its crossover appeal was cemented by its magnificent cover photograph, taken by Charles Peterson.
These days, Peterson is almost as synonymous with Seattle as the bands his lens captured back in the day. Renowned for depicting the rise of the Pacific Northwest underground music scene during the late 80s and early 90s, he shot countless live and studio images of Nirvana, Pearl Jam, Mudhoney, Screaming Trees, Tad and many more. His estimable archive of work has since provided images for the movie Kurt Cobain: About A Son, in addition to several career-spanning photo books, including 1995's Screaming Life and 2003's Touch Me, I'm Sick.
"It's rock'n'roll to the max"
Peterson is renowned for what one reviewer cogently described as his "action-packed, sometimes partially blurred black-and-white shots taken with a wide-angle lens", and he caught Soundgarden at their incendiary best with the epochal image that adorns the Louder Than Love artwork. In this truly hypnotic picture, the band's legendary frontman, Chris Cornell, is shirtless, thrusting his wild hair and microphone right into the camera lens. As rock photography goes, the results are as visceral and in-your-face as it gets.
"Originally, we didn't want to have just another beautiful, shirtless photo of Chris, like some of the ones you see in Screaming Life," Peterson says, reflecting on the Louder Than Love cover. "But, to be honest, the most exciting Soundgarden live photos were usually ones of Chris, so we compromised a little.
"The one that got used was a little abstract, but at the same time it's rock'n'roll to the max. You get what it's saying quickly, and it's very powerful. I also liked the sleeve design, with the bold typeface and the yellow bars… that also looked very Sub Pop, so it was in keeping with where they'd come from. As a composition it just felt right."
"Chris was always clowning around at photo shoots"
Having graduated from the University Of Washington during the mid-80s and worked closely with legendary Seattle indie imprint Sub Pop, Peterson could refer to many of the local acts as friends years before they achieved international recognition. Indeed, he had personally witnessed Soundgarden's rapid evolution since their inception in the mid-80s.
"I knew [lead guitarist] Kim Thayil pre-Soundgarden and I'd also met Chris at a couple of parties," he recalls. "Chris was a very funny guy and he was always clowning around at photo shoots, but at the same time, he was actually very shy and introverted, rather like I was, so I guess we were like two magnets in that sense.
"I was lucky enough to go along, camera in tow, to either their second or third show in 1985," he continues. "They were freaking amazing, right from the get-go. They were mind-blowing live, even when there were only 50 people in the audience."
"This was clearly the last chance I had"
Soundgarden were a truly formidable live act by the time Peterson got the gig to shoot the cover for Louder Than Love, and he was convinced that Cornell and company were on course for far greater things.
The photo they used for the cover "was one of a series of shots I took when Soundgarden played two shows in northern California in January 1989, with Mudhoney supporting", Peterson reveals. "One was at the I-Beam in San Francisco and the second one – which spawned the Louder Than Love cover – was at The Berkeley Square in Berkeley.
"Everything just aligned, they were both amazing shows," he continues. "The band was on fire and I was on fire, too. Looking back on it, this was clearly the last chance I had to photograph Soundgarden at that intimate club level. The venues got bigger when they started touring Louder Than Love, so I was really lucky to be able to document them at that moment in time."
"It's one of the few images where I got close to capturing what I set out to"
Charles Peterson has taken more famous images than the Louder Than Love cover. A selection of his most acclaimed photographs are at the heart of the Nirvana: Taking Punk To The Masses exhibition, which returned to Seattle's Experience Music Project in 2018 after a stint in Brazil. However, he personally ranks the Louder Than Love cover photo among his very best work.
"I was – and still am – very proud that Soundgarden used one of my photographs to document their first release for a major label," Peterson says with passion. "It was a thrill to go to record stores and see that image on big posters and displays. Later on, I also discovered someone had painted the image on a brick wall in Durham, North Carolina, so that was pretty cool.
"I have very few of my own photos on my wall," he finishes, "But I actually have the original Louder Than Love image framed and it hangs in my hallway. It's one of the few images of mine where I really feel I got somewhere close to capturing what I set out to achieve."
A 180g translucent gold vinyl edition of Louder Than Love is out on 20 September. Pre-order it here.
Format:
UK English