'Proud Mary': A Proud Moment For Creedence Clearwater Revival
The classic song started a sequence that makes CCR surely one of the unluckiest bands never to score a US No.1 single.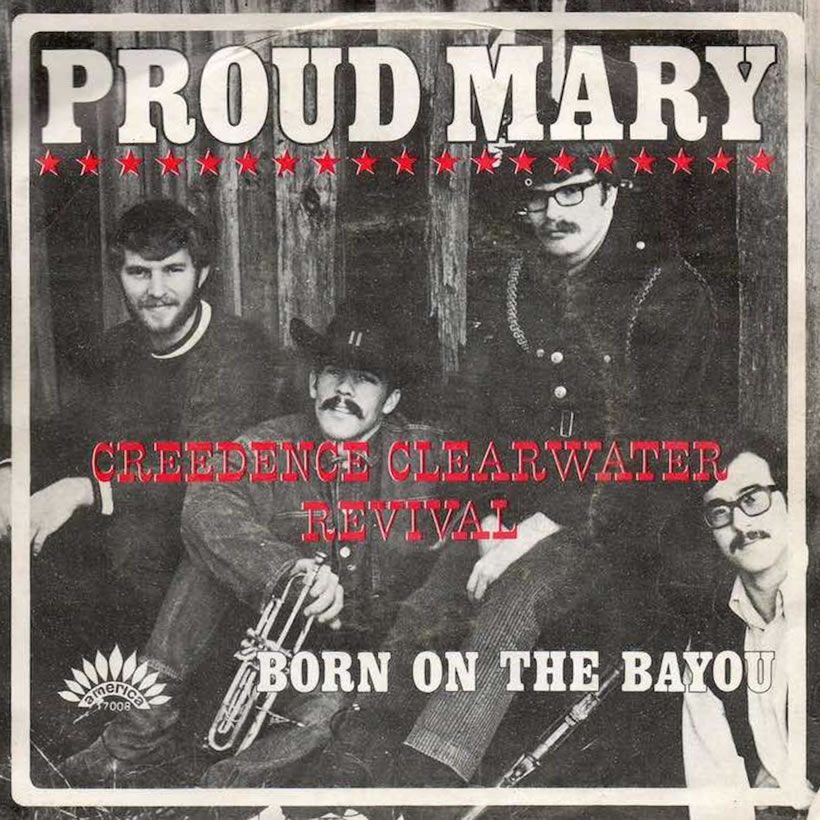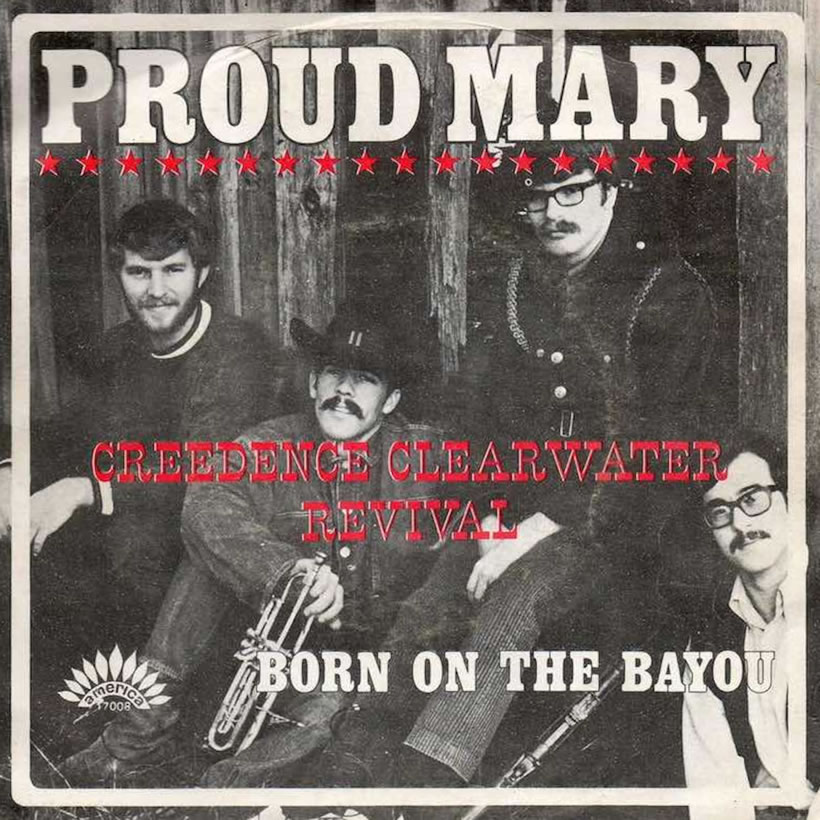 It's January 25, 1969. American movie-goers are watching Richard Harris and Vanessa Redgrave in Camelot and Tony Curtis and Henry Fonda in The Boston Strangler. The week's top TV includes Dragnet, The Dean Martin Show, and the debut of The Glen Campbell Goodtime Hour on CBS.
Marvin Gaye rules the charts with "I Heard It Through The Grapevine," and joining it it in the Billboard Hot 100 is the new single by the hot band from El Cerrito, California. Creedence Clearwater Revival jump onto the chart at No.62 with a song that will go on to sell a million in the US alone, and make its way into the Grammy and Rock Roll Halls of Fame: "Proud Mary."
The John Fogerty composition was included on the second CCR album Bayou Country, which was released the same month. The single made fast progress, climbing into the Top 30 within two weeks and going on to make the Top 10 in the UK, Germany, Holland and other European countries. In the States, it started a sequence that makes Creedence surely one of the unluckiest bands never to score a US No.1 single.
By the March 8 chart, "Proud Mary" was up to No.2, but it stayed there for three weeks, unable to unseat first Sly & the Family Stone's "Everyday People" and then Tommy Roe's "Dizzy" from the top spot. Unbelievably, that would happen to Creedence four more times over the next 18 months or so, and twice in 1969 alone. "Bad Moon Rising," "Green River," "Travelin' Band," and "Lookin' Out My Back Door" all peaked at No.2, and all were platinum singles except for "Green River," which "only" went gold.
Listen to the best of Creedence Clearwater Revival on Apple Music and Spotify.
Soon "Proud Mary" was attracting covers, and as a great compliment to the inherent soulfulness of Fogerty's writing and the band's performance, two of the most notable were by R&B stars. Solomon Burke's version was followed by the famous 1971 rendition by Ike & Tina Turner that went Top 5 on both the US pop and R&B charts. The song has been recorded more than 350 times.
Buy or stream "Proud Mary" on the Bayou Country album.