Dinah Washington: Pop Star
In a world where Black women are consistently expected to compromise, Dinah Washington made few.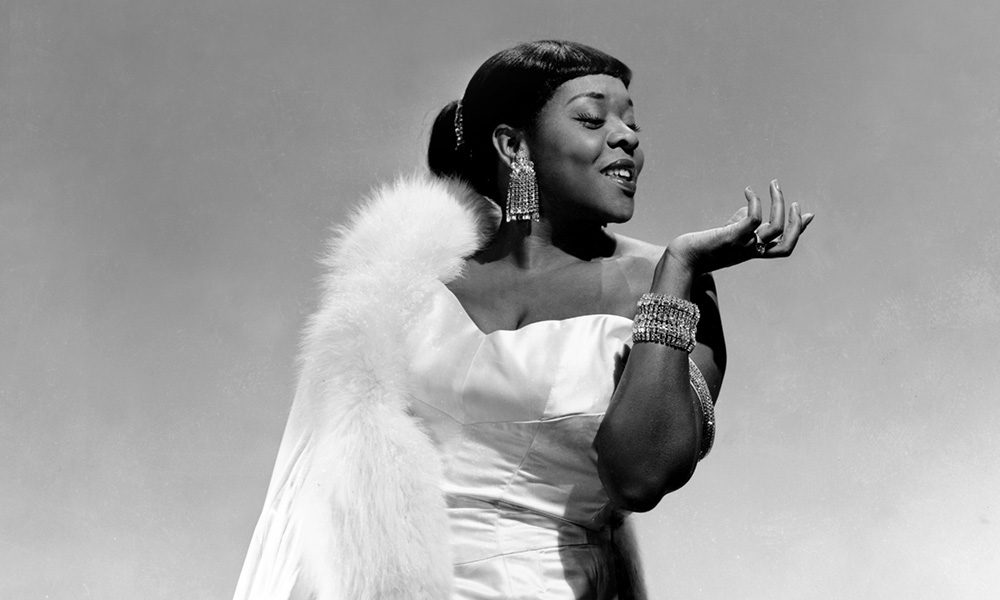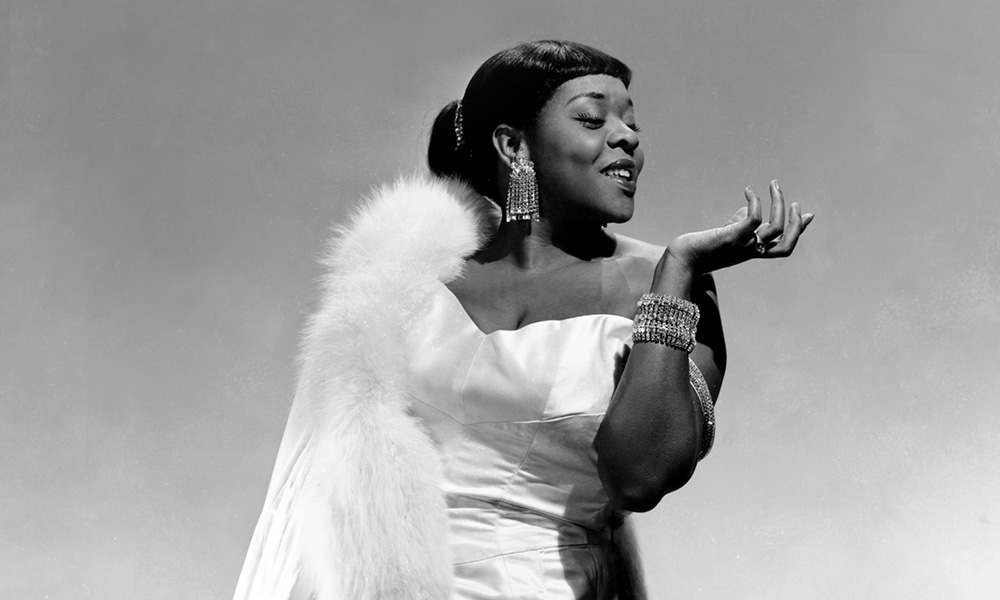 In a world where Black women are consistently expected to compromise, Dinah Washington made few: she sang the way she wanted to sing; she loved the way she wanted to love; she lived the way she wanted to live.
Listen to the best of Dinah Washington on Apple Music and Spotify.
Genre has long been used as a way to marginalize black artists, to deny them the multiplicity of their musicianship. Washington insisted her voice be a shape-shifter. Her diction was legendary as she imbued each syllable with its own texture, her impressive control second only to the emotions she portrayed in spite of it.
In the 40s and 50s, she was an absolute force in both the blues and jazz realms, injecting her own singular flair – from her impeccable timing to her signature vibrato – into both. Songs like "Evil Gal Blues," "I've Got You Under My Skin," and the breathtaking "I Don't Hurt Anymore" reflected a striking versatility. The songs she recorded in that period landed her on the charts over and over. First, it was the Race Records chart. (It only later became known as the R&B chart.) In 1959, though, "What a Diff'rence a Day Makes" raced up the Hot 100 to become her first Top 10 hit and added yet another descriptor to her mantle: pop star.
Being a pop star, but especially a Black woman pop star, comes with its own dilemma. Pop to a white artist is about a sound and a slot to put it on a chart. Pop to a Black artist is about transcendence – a place where neither genre terms nor the racial makeup of an assumed audience have any bearing. It's at once liberative and a space wherein a Black artist is subjected to the critical whims of those who knew her before (because few are introduced as pop stars, they must become them) and to the commercial interests which rule the domain.
Indeed, critics found "What a Diff'rence a Day Makes" and Washington's continued forays into orchestral easy listening to be too commercial or mainstream. Maybe it was just too hard for them to hear her race amid a beatific string backdrop. Before that record, the realization of her potential was bound to the imaginations of white music execs and the ways they marketed Black music. After its release, the power of definition was hers, and she embraced her new sound wholeheartedly, becoming a mainstay on the Hot 100 as well as the R&B charts.
The blues and the jazz (and the gospel) in her voice remained even as her packaging and audience changed. As with countless vocalists of the time (and even now), Washington cut her teeth singing in the church. You can hear it in the way she surrenders to every song – a lesson learned in the choir loft (though she was adamant about keeping the sacred and the secular far apart).
Further notoriety also brought further scrutiny. Off wax, her life is often described as erratic if not tumultuous; her numerous marriages were painted as evidence of dysfunction, but it's hard to see them as anything other than acts of agency. "I change husbands before they change me," she famously replied to questions regarding her unions. The men in her life couldn't contain her any more than narrow ideas of music and marketing could. She demanded what she wanted, and she expected those in her orbit, partners and audience alike, to oblige. At the time of her passing, she had been the last of one class – of "the real, soulful, and colorful blues belters," as Jet wrote at the time – and the first of so many others.
Audacity often carries negative undertones, but Washington's made her brilliant; the fearlessness that underpinned her life came out in her music as unassailable confidence that she could form a career around. All great pop stars claim space in the service of a vision that may only be clear to them. Dinah Washington allowed herself to be the biggest thing in every room – a radical act for Black women even decades later – and, buried in a tiara made of diamond and pearls, she remained so until the very end.
This article was first published in 2020. We are re-publishing it today in celebration of Dinah Washington's birthday. Black Music Reframed is an ongoing editorial series on uDiscover Music that seeks to encourage a different lens, a wider lens, a new lens, when considering Black music; one not defined by genre parameters or labels, but by the creators. Sales and charts and firsts and rarities are important. But artists, music, and moments that shape culture aren't always best-sellers, chart-toppers, or immediate successes. This series, which centers Black writers writing about Black music, takes a new look at music and moments that have previously either been overlooked or not had their stories told with the proper context.