'Chant': Why Donald Byrd's Overlooked Gem Deserves Wider Recognition
Left on the shelf for almost two decades, 'Chant' is a early 60s Donald Byrd classic that finds the trumpeter in exceptional form.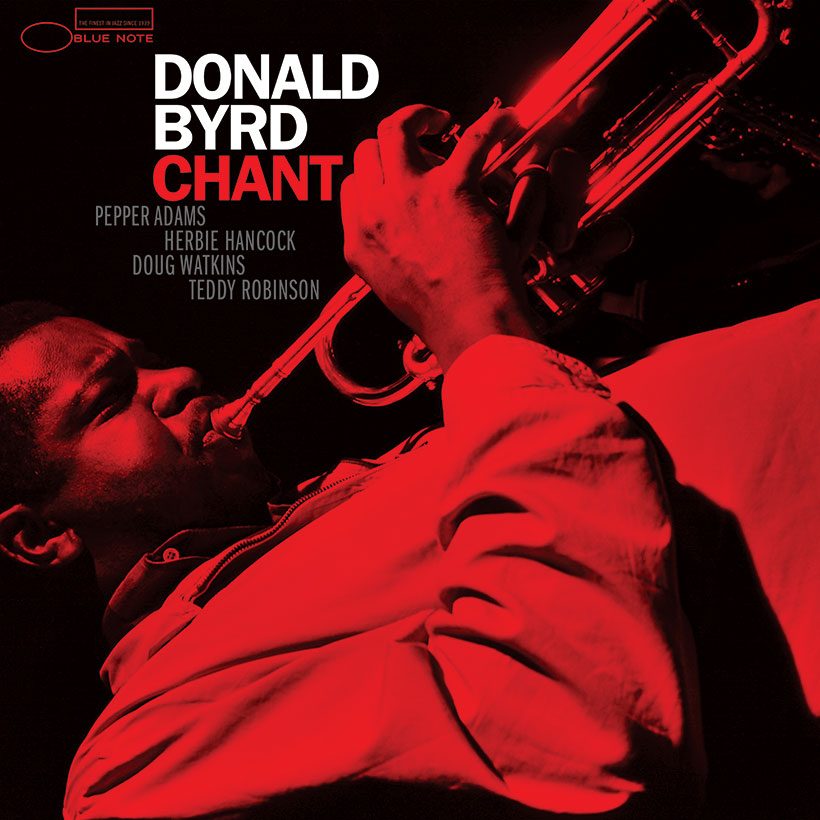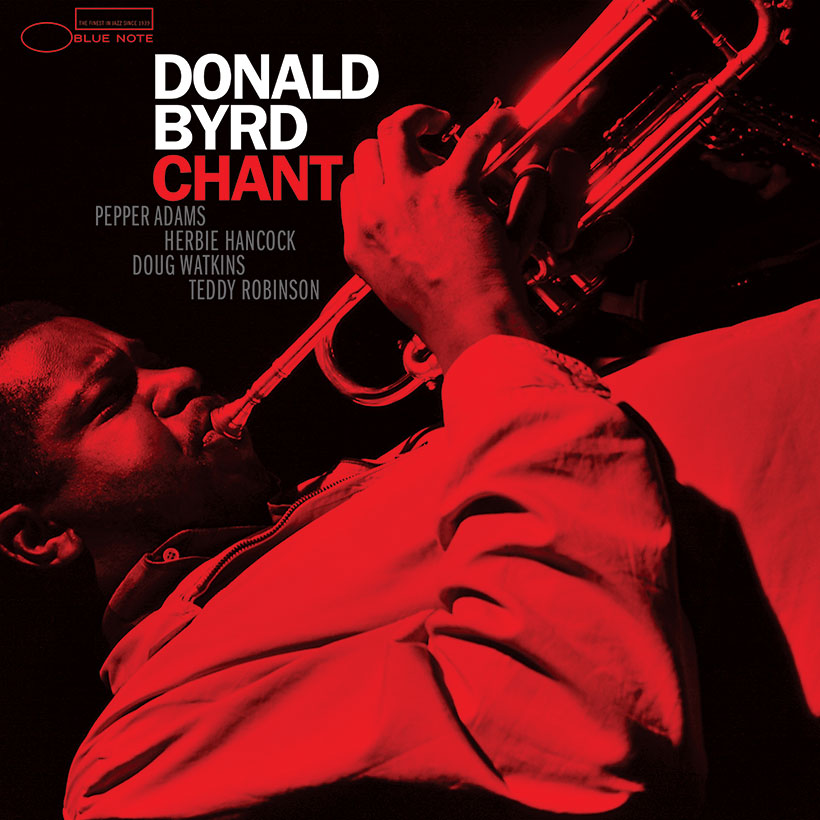 For a variety of reasons, some unfathomable, Blue Note Records built up a stockpile of unreleased recordings during the 50s and 60s, quietly amassing a stack of overlooked albums by some of its leading musicians, which included Hank Mobley, Grant Green, Stanley Turrentine, and Donald Byrd. When producer Michael Cuscuna was given permission to explore the label's vaults in the mid-70s, he discovered over 100 albums' worth of lost material, much of which was then released by Blue Note on vinyl between 1975 and 1981. Among them was Donald Byrd's Chant, recorded during an early 60s session but not released for almost two decades.
Chant was one of two lost sessions by Donald Byrd that Cuscuna discovered in Blue Note's tape library (the other was The Creeper, from 1967), and was given its world premiere when it was pressed on vinyl for the Japanese market in 1979. It quickly went out of print but was briefly revived on CD in Japan as a limited edition pressing in 2012. A sought-after collectors' item, Chant has made a welcome return to vinyl as part of Blue Note's Tone Poet Audiophile Vinyl Reissue Series.
Listen to Chant on Apple Music and Spotify.
An enterprising quintet
The session for what became Chant – named after its Duke Pearson-penned third track – took place on Monday, April 17, 1961, at Rudy Van Gelder's Englewood Cliffs studio, in New Jersey, with Blue Note boss Alfred Lion at the helm. Donald Byrd was only 28 but already a recording veteran, boasting a discography that amounted to 17 albums as a leader or co-leader, all cut during a fertile six-year period. The last four of them were albums he had recorded for New York's Blue Note Records where he had established himself as a leading exponent of hard bop.
For the session, which followed in the wake of his 1960 album Fuego, Byrd put together an enterprising quintet that consisted of baritone saxophonist Pepper Adams, who, like Byrd, was a stalwart of the Detroit jazz scene; a rising young Chicago pianist called Herbie Hancock, who was making his recording debut for Blue Note and would go on, of course, to greater things; bassist Doug Watkins, who would tragically die in a road accident ten months later; and a little-known drummer called Eddy Robinson.
A high-voltage workout
Chant begins with "I'm An Old Cow Hand," written by noted tunesmith Johnny Mercer and which was originally a hit for crooner Bing Crosby in 1936, when he sang it in the Hollywood western Rhythm On The Range. Though it might seem an odd choice of song for a modern jazz makeover, Sonny Rollins had opened his classic 1956 cowboy-themed album, Way Out West, with the very same tune.
Byrd and his cohorts give the song an exciting, high-voltage workout thanks to the kinetic rhythm section work of Hancock, Watkins, and Robinson, with the latter pushing the tune along with Art Blakey-like propulsion. Byrd and Adams – who played a lot together during a five-year spell in the late 50s and early 60s – offer an exciting contrast with their different tones and textures. Byrd's trumpet is lithe, lucid, and almost ethereal at times, while Adams' sax is gruff and earthy. Byrd takes the first solo, followed by the more virile Adams, who blows a storm of notes over the turbo-charged rhythm track. Herbie Hancock's solo, by contrast, is sophisticated and elegant without losing the song's inherent sense of swing.
Celestial solos
"You're Next," a medium-paced blues, is a Byrd original distinguished by some resonant harmonization by the trumpeter with Adams on the main theme. Byrd's celestial solo, which glistens wonderfully, is juxtaposed by some typically gritty blowing from Adams, whose resonant horn imbues the music with distinctive sonorities.
Chant's title cut was written by Duke Pearson, who had been Byrd's pianist prior to the arrival of Herbie Hancock (in 1963 he would later take over from Ike Quebec as Blue Note's A&R man). It's a loping nocturnal blues peppered with engaging solos. Significantly, Byrd revisited the tune as the closing cut of his acclaimed 1964 album, A New Perspective, where its composer, Pearson, expanded the arrangement to include a choir.
Al Brandt and Bob Haymes' standard "That's All" raises the tempo several notches. It was first recorded by Nat "King" Cole in 1953 and, when Byrd recorded it in 1961, had recently been revived by singer Bobby Darin, who had scored a Top 10 US hit with it two years earlier. Byrd reconfigures the tune into an infectious, hard-swinging number on which Adams takes the first solo, followed by the trumpeter – who's in exceptional form – and the precociously talented 21-year-old Hancock.
Straight out of the church
Donald Byrd composed the joyous "Great God." It begins (and ends) with call-and-response cadences straight out of the church and evolves into a slice of driving soul jazz that boasts strong extemporization from the three soloists.
On the album's final cut, a superb rendition of Duke Ellington's immortal ballad "Sophisticated Lady," Byrd sits out, allowing Pepper Adams to take center stage. It's a stunning showcase for Adams' baritone saxophone skills. He's faithful to Ellington's gorgeous original melody, with its descending chord sequence, before embarking on a passage of breathtaking ornamentation that climaxes with a stunning cadenza.
For reasons we'll never know, these six performances were left on the shelf in favor of The Cat Walk, a session recorded two weeks later, in May 1961. Now, though, the Tone Poet reissue of Chant offers jazz fans the opportunity to hear this overlooked gem once again. It's a record they won't forget in a hurry.
Chant has been reissued as part of Blue Note's Tone Poet Audiophile Vinyl Reissue Series. Buy the Tone Poet reissues here.