'Hallelujah, I Love Her So': Eddie Cochran Covers Ray Charles
The last hit that Eddie was able to see climbing the UK charts entered the bestsellers on January 22, 1960.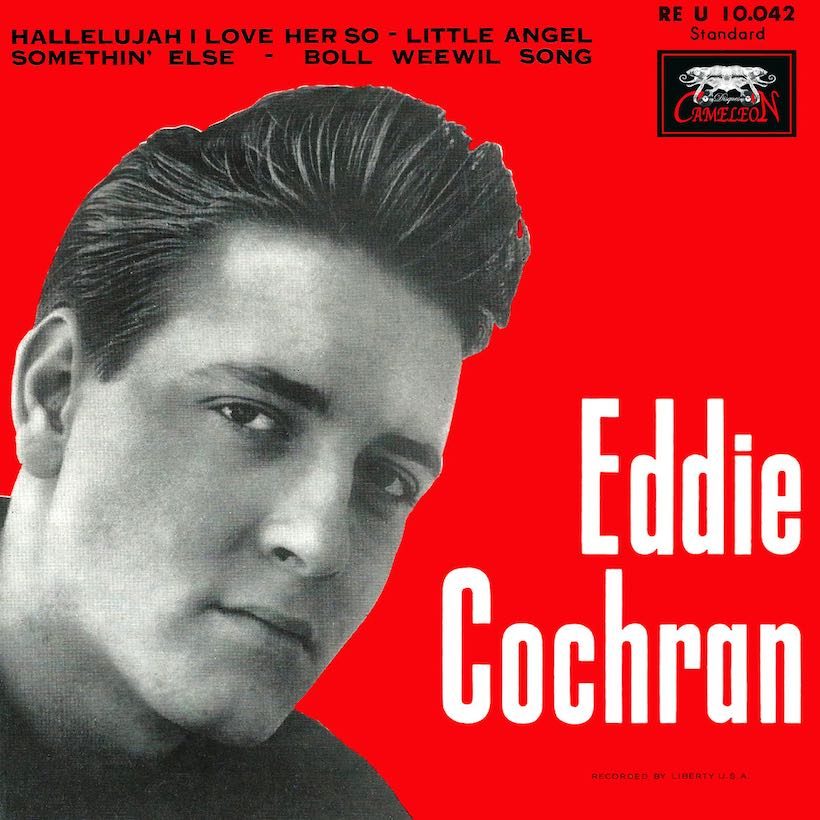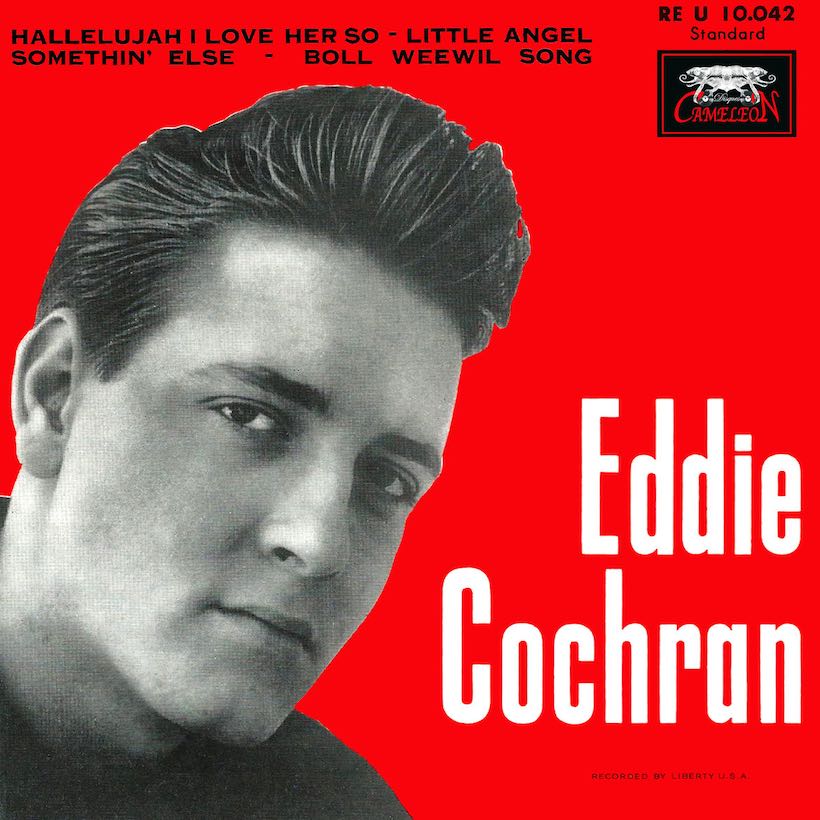 The chart scorecard of rock'n'roll frontiersman Eddie Cochran in his home country of America is undeservingly modest. His only Top 10 hit there was "Summertime Blues," while another of other his signature songs, "C'mon Everybody," peaked at a paltry No.35, and he had just one other Top 40 entry, with his first hit "Sittin' In The Balcony."
Thankfully the situation was different in the UK, where he quickly established himself as a real favorite among that first wave of visiting pioneers. His total there shows 11 Top 40 hits, three of them with posthumous reissues; indeed, all but four of those successful titles came after his tragic passing in April, 1960.
The last hit that Cochran was able to see climbing the UK charts for himself entered the charts on January 22 that year. "Hallelujah, I Love Her So" was his version of the Ray Charles composition that had been the R&B star's debut single on Atlantic in 1956. The British release coincided with the beginning of Eddie's co-headlining tour with Gene Vincent, which opened in Ipswich on the 24th.
Hallelujah, I Love Her So
Endlessly covered over the decades, the song had already attracted renditions, before Eddie's, by Harry Belafonte, Conway Twitty, and Peggy Lee. Ms. Lee took it to No.77 in the US in 1959 as "Hallelujah, I Love Him So." Then came the Cochran recording, released as the follow-up to "Somethin' Else," but it turned out that his US singles chart career was already over.
Listen to the 50s playlist, featuring Eddie Cochran and countless other musical heroes of the decade.
His British fans took the song into the bestsellers at No.28, and although it dropped out the following week, it returned at its No.22 peak. "Hallelujah" went on to be revived by everyone from Little Stevie Wonder to Frank Sinatra. Cochran, for his part, would be No.1 in that UK chart by June with "Three Steps To Heaven," but sadly he wasn't with us to enjoy it.
Buy or stream "Hallelujah, I Love Her So" on The Best of Eddie Cochran.