Best Eric Clapton Songs: An Essential Top 20 Playlist
To pick the best Eric Clapton songs, this playlist spans his years with the Yardbirds, Cream, Blind Faith, and his prolific solo career.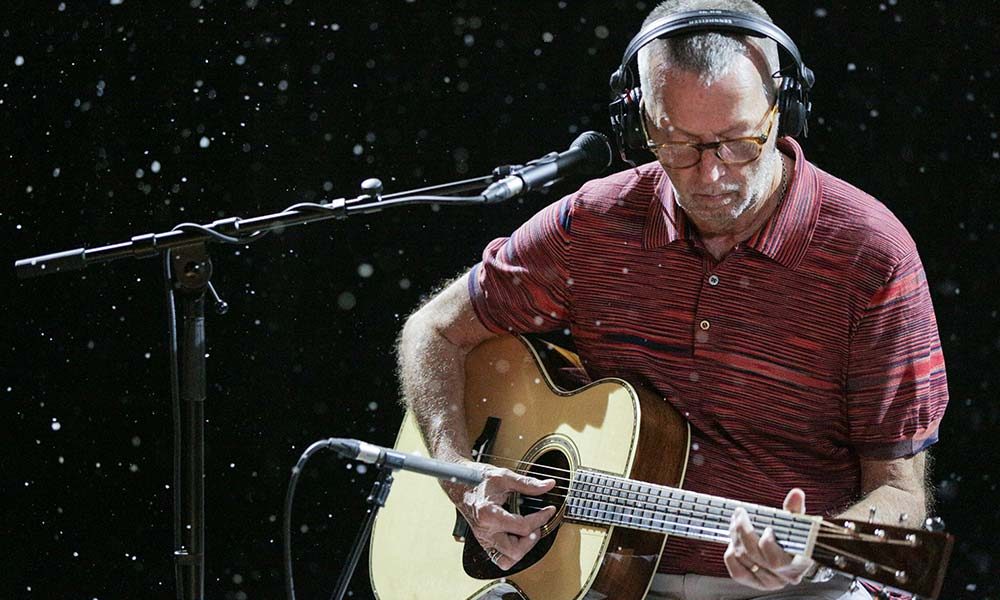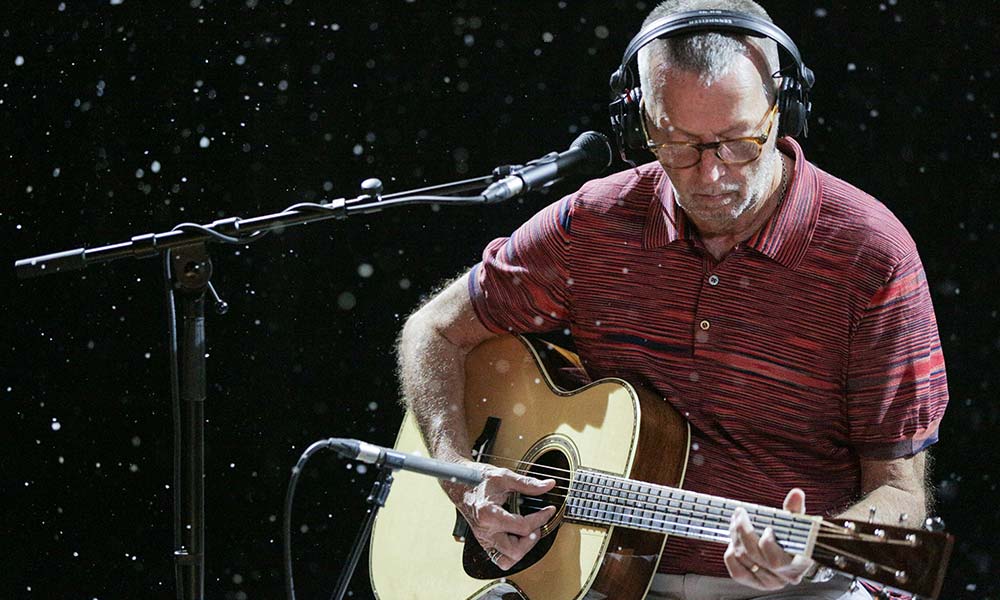 How do you sum up Eric Clapton's career in 20 songs? Impossible, probably, but we must try. The guitarist, who was born on March 30, 1945, has had an unparalleled career, from his time with the Yardbirds and the Bluesbreakers, though to epochal work with Cream, Blind Faith, Derek And The Dominos, and an astonishing solo career.
Listen to the best Eric Clapton songs on Apple Music and Spotify.
When it comes to highlighting the best Eric Clapton songs, let's begin with "Five Long Years," naturally it's a blues tune and it dates from Eric's days with the Yardbirds and it was recorded at the Marquee Club in London on March 13, 1964, Eric "Slowhand" Clapton was 18 years old. Two years later, Eric was in the studio with John Mayall's Bluesbreakers recording what we have all come to call "The Beano" album, and "Steppin Out" comes from this much-loved recording.
Just as The Beano album was being released, in July 1966, Eric was forming a new "supergroup," with Ginger Baker and Jack Bruce. Cream was to become the template for just about every other hard rock band that followed – the epitome of the guitar, bass, and drums line up. From their debut Fresh Cream, we've picked "Spoonful," a song written by Big Willie Dixon and recorded by Chess legend, Howlin' Wolf. Four albums and two and a half years later Cream were saying, Goodbye, and it includes the brilliant "Badge" a song written by Eric and his new friend George Harrison. Of course, the two men would go on to record many times together. Later after Harrison's passing, Clapton would join Paul McCartney on stage at the famous Concert For George to perform Harrison's iconic song, "While My Guitar Gently Weeps."
The Demise of Cream heralded the coming of Blind Faith, the band that included Stevie Winwood and we've chosen "Presence of the Lord" a song written by Eric. Clapton's debut solo album was released in the summer of 1970 and we've picked Eric's iconic cover of JJ Cale's "After Midnight."
Within days of Eric's debut solo album coming out he began recording the album that became Layla and Other Assorted Love Songs. We could have picked the title track, but instead have gone for the "Nobody Knows You When You're Down and Out" a blues song written by Jimmy Cox in 1923 and made popular by Bessie Smith. It's intense and it epitomises this brilliant band.
Even before the Layla album appeared the band was touring and we've included their cover of "Crossroads" from Live at the Fillmore. It shows Eric's love of Robert Johnson and he had first played this song during his time with Cream.
Eric's 461 Ocean Blvd album from 1974 includes Clapton's cover of Bob Marley's "I Shot the Sheriff' and it went on to top the Billboard Hot 100 when it was released as a single. It's a song that introduced a whole new audience to Eric. We cannot include tracks from every Clapton solo album so we've jumped to 1977's Slowhand for the passionate "Peaches and Diesel," an instrumental coda to "Wonderful Tonight" that was the only choice to be the closing track of the album; even though it's instrumental, it's still lyrical.
Eric Clapton - Wonderful Tonight [Official Live In San Diego]
In 1983, Eric released the album Money and Cigarettes, and we've picked "Crosscut Saw" a song that was first released in 1941 by bluesman Tommy McClennan and later became an R&B chart hit for Albert King, another one of Eric's guitar heroes.
Eric Clapton throughout his career appeared on albums by musical friends and his guitar playing has enhanced many albums, from Billy Preston, Doris Troy, Delaney and Bonnie, and Stephen Stills to George Harrison, Stephen Bishop, Marc Benno, and Phil Collins to name just some. In 1985 Eric played on one track on Paul Brady's album, Back To The Centre; "Deep In Your Heart" is one of the less well known of his guest appearances, but it is beautiful.
The following year Clapton released August, his 10th studio album. From it, written with band member and keyboard player Greg Phillinganes, "Tearing Us Apart" is a powerful duet with Tina Turner.
Eric is as well known as a live performer as he is a purveyor of studio albums and his run of concerts at his beloved Royal Albert Hall have become synonymous with Clapton; 24 Nights is a celebration of these concerts. Clapton's "Bell Bottom Blues," a song that dates from his Derek days, is, unusually for Clapton, one that is recorded with an orchestra. It takes nothing away from his impassioned playing and if anything makes this the definitive version.
While My Guitar Gently Weeps (Taken from Concert For George)
Instead of the original "Layla," we've chosen Eric's beautiful acoustic version from his Unplugged record. Two years after Unplugged came the aptly titled From The Cradle, an album of blues covers, songs central to Eric's very being. What else could we pick but EC's take on the Muddy Waters's classic, "Hoochie Coochie Man."
In 2000, Clapton joined forces with his friend BB King to record Riding with The King and there's nothing better than John Hiatt's title track to show off these two guitar giants. Eric's work with friends on their various projects got him together with NOLA legend Dr. John to record three tracks, including "Time For A Change" on the album City That Care Forgot, following Hurricane Katrina. It won the award for the Best Contemporary Blues Album at the Grammys in 2009.
In 2008, Clapton performed with Steve Winwood over three nights at Madison Square Garden and the two old friends produced some stunning collaborations on material from their back catalogue including their take on Jimi Hendrix's "Little Wing."
And so we come to a return, if you will, to the early days of Clapton's solo career with The Breeze: An Appreciation of JJ Cale, Clapton's 22nd studio record. "They Call Me the Breeze" was originally recorded by Cale in 1970, the same year as Clapton's debut solo album, and it says everything about what makes both JJ and Clapton so seductive.
Eric Clapton's prolific career is captured on the soundtrack to the documentary Life In 12 Bars.