Four Tops, One All-Time Classic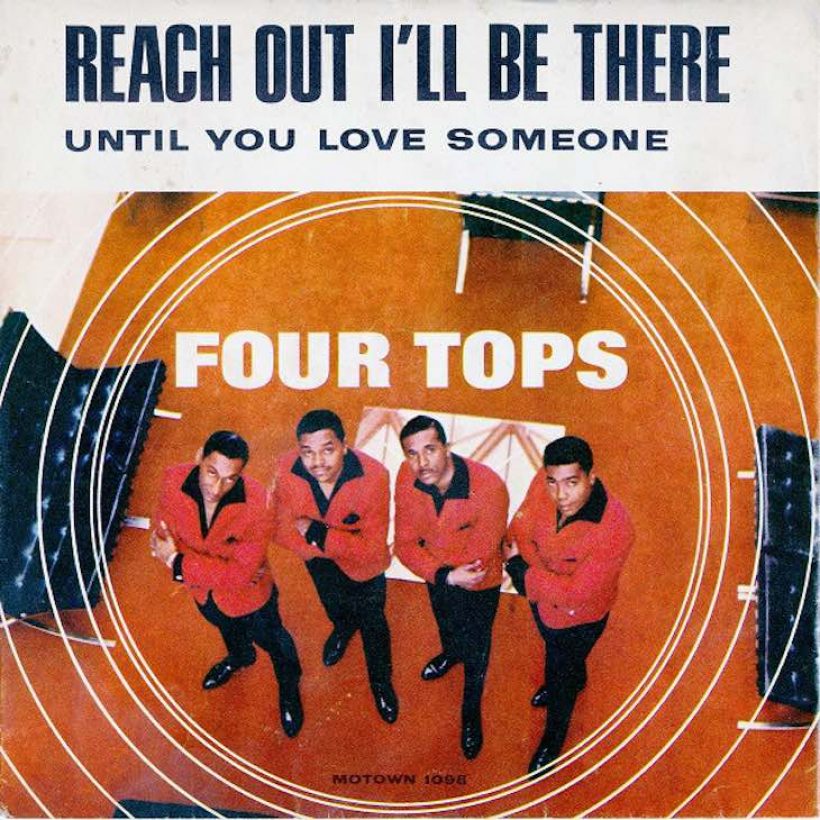 On 15 October 1966, the Four Tops raced to the top of the Billboard Hot 100 with the record that, for many, became their signature. The Tops had been the nation's favourite some 16 months before, when 'I Can't Help Myself' went to No. 1. But 'Reach Out I'll Be There,' the new creation from the Holland-Dozier-Holland hit factory, was a revelation.
The recording was a studio masterpiece full of drama, raw emotion, daring shifts from major to minor keys, highly unusual instrumentation such as oboes, flutes and Arabian drums, and surely one of the group's greatest performances. The yearning cry in Levi Stubbs' voice thrilled audiences from the moment the song went on the radio, and it's still doing so more than half a century later.
It's strange to think that when the single of 'Reach Out' was released in August 1966, the Four Tops were coming off something of a flop. Their previous release, the Stevie Wonder co-write 'Loving You Is Sweeter Than Ever,' had kept their soul fans fairly happy, with a No. 12 peak, and became their biggest UK hit to date, at No. 21. But it only reached No. 45 on the US pop chart, so the pressure was on to cross over next time.
History records that 'Reach Out' was such a leap forward that there was some wariness about it. Smokey Robinson, in Motown's weekly quality control meeting, wasn't sure, but Berry Gordy had the casting vote and the song was on its way. Entering the Hot 100 at No. 82, it was in the top ten in just four weeks and went to No. 1 just three weeks further on.
Ironically, also racing into the top ten that week was the Left Banke's original of a song the Tops would make their own a couple of years later, 'Walk Away Renée.' Meanwhile, 'Reach Out' became a global winner, hitting the top ten in Holland, Ireland and Canada. But more than anywhere, it cemented the group's relationship with the UK audience, climbing to No. 1 there by the end of October.
Format:
UK English