'Honky Tonk Time Machine': A Country Masterclass From George Strait
With 'Honky Tonk Time Machine', George Strait adds to an illustrious career with an album that represents an increasingly endangered old-school craft.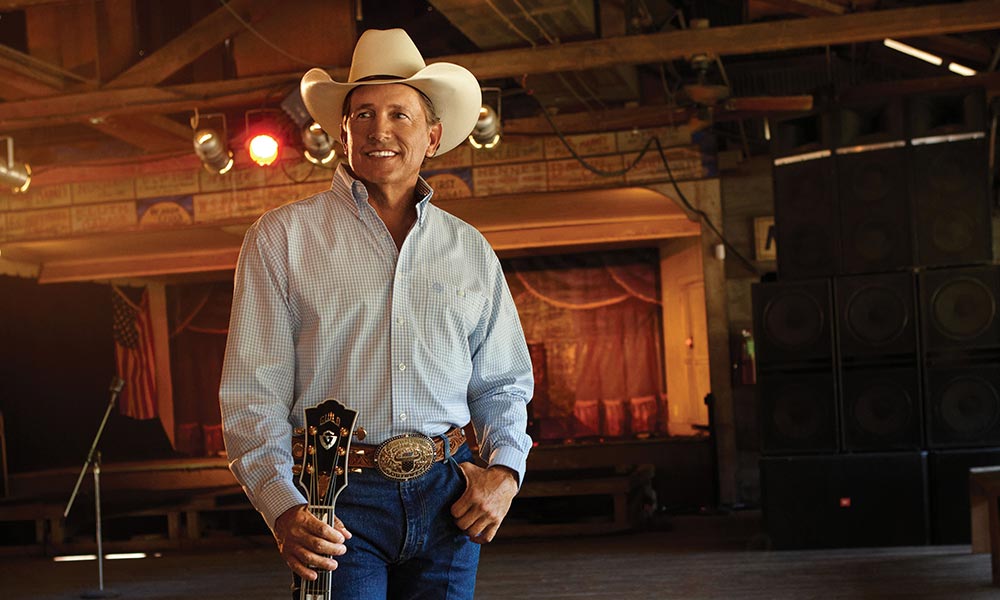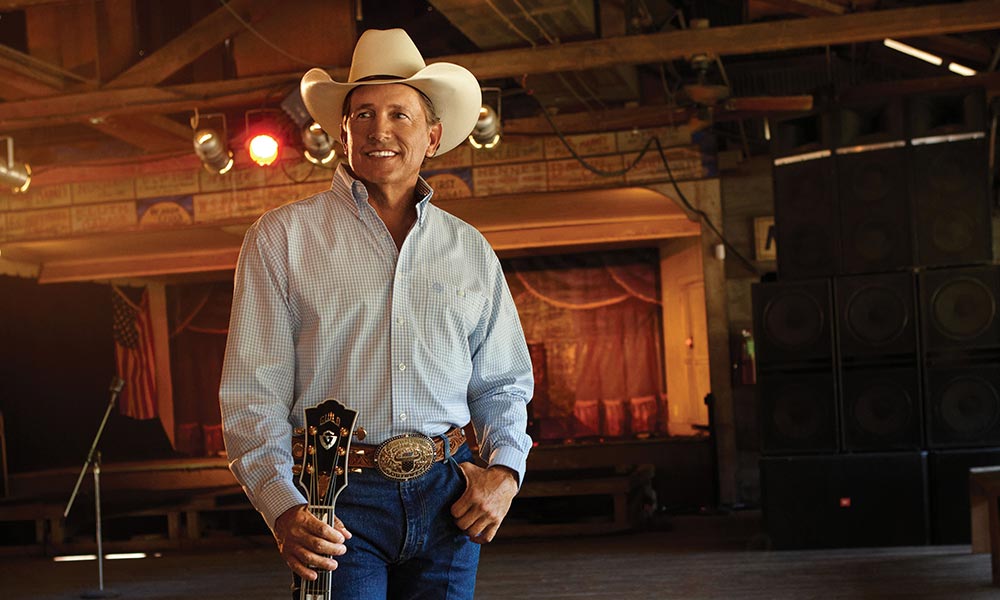 Not too many times a year, an album comes along oozing such apparently effortless class that you know you're listening to a master at work. George Strait has been having that effect on his adoring audience for decades, but as he arrives at his 30th studio release, Honky Tonk Time Machine, there's more of a sense than ever that he represents an understated, old-school craft that has become increasingly endangered.
Listen to Honky Tonk Time Machine right now.
It's three and a half years since the Texan charmer last worked his subtle magic on a new collection of songs when Cold Beer Conversation became merely his 26th No.1 country album. This from a man who collects telephone-number statistics about his stellar achievements, and famously has 60 – that's six-oh – No.1 singles to his name in all chart configurations.
Strait has not tended to pen his own hits, which is understandable when you can call on the cream of Nashville's songwriting community. Indeed, we lost one of that number, Sanger D "Whitey" Shafer, in January 2019, he the co-writer of two of George's 80s calling cards, 'Does Fort Worth Cross Your Mind' and 'All My Ex's Live In Texas'. But Honky Tonk Time Machine is significant in hosting a great deal of Strait's own songwriting, on eight of the 13 inclusions, all with his son George, Jr (aka Bubba), and longtime confidant Dean Dillon.
A new Strait classic
There's not the slightest dilution in quality control here, the bar set as high as ever for songs that are just right for that rich baritone. 'Código', released as an early single in December 2018, was a deliberately lightweight curtain-raiser and a eulogy to the premium tequila in which the singer just happens to be an investor.
The recent 'God And Country Music' was an altogether weightier affair and, one dares to suggest, a new Strait classic, its melody and sentiment honed to perfection by the A-team of Luke Laird, Barry Dean and Lori McKenna. The lyric's clever marriage of the spiritual and the secular, with its references to Johnny Cash and 'I Saw The Light', is irresistible.
King George
Similarly irresistible is the track which, ahead of the album's release, was already shaping to return Strait to the daytime country airwaves. 'Every Little Honky Tonk Bar', one of the creations by that formidable firm of Strait, Strait and Dillon, is exactly the kind of less-is-more party tune that really does feel like a trip in that titular time machine. It sets a scene and describes a place you want to visit – and, even more delightfully, it even dares to have a fiddle solo.
Apart from a few light brushstrokes of modernity in the production, Honky Tonk Time Machine builds into an album that could, essentially, have appeared at any time in the reign of King George, and that is part of its delight. There are moments of reflection, such as 'Sometimes Love' and 'What Goes Up', and two well-chosen covers, of Jim Lauderdale's 'Two More Wishes' and Johnny Paycheck's 'Old Violin'. Then the record goes out in a blaze of glory as one country legend meets another and Willie Nelson climbs aboard for 'Sing One With Willie'.
To borrow one of his time-honoured titles, this is Strait singing somewhere beyond the blue neon, taking in the clean air of country tradition that has been his life and breath for so long.
Honky Tonk Time Machine is out now and can be bought here.