'Grant's First Stand': Proving That Guitarist Grant Green Had Legs
The debut album by a prolific musician, 'Grant's First Stand' is a significant work that set out the Blue Note musician's highly personal manifesto.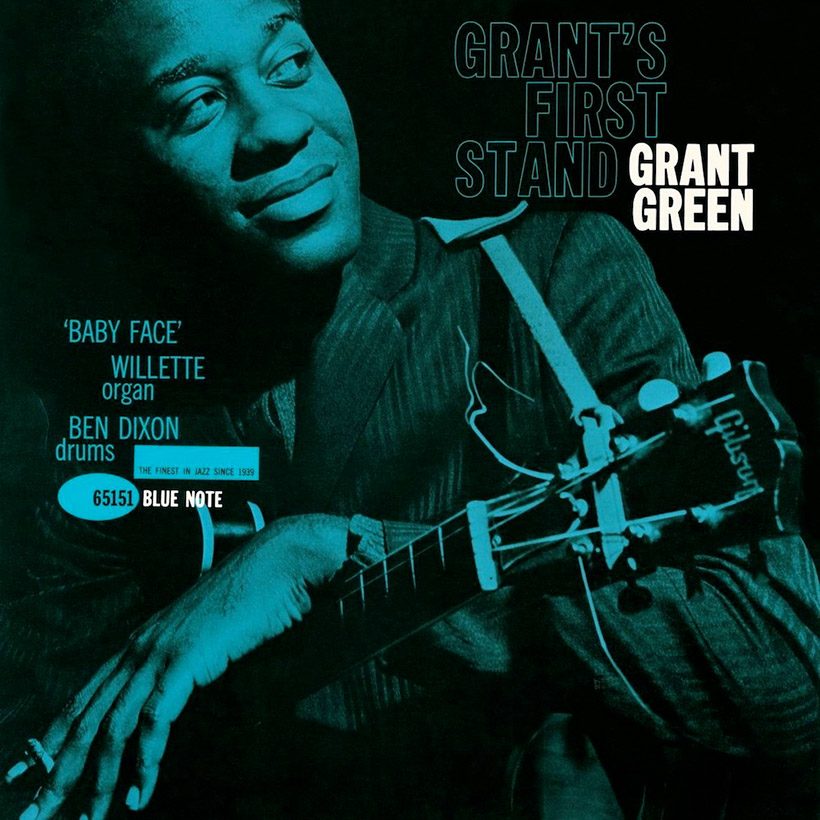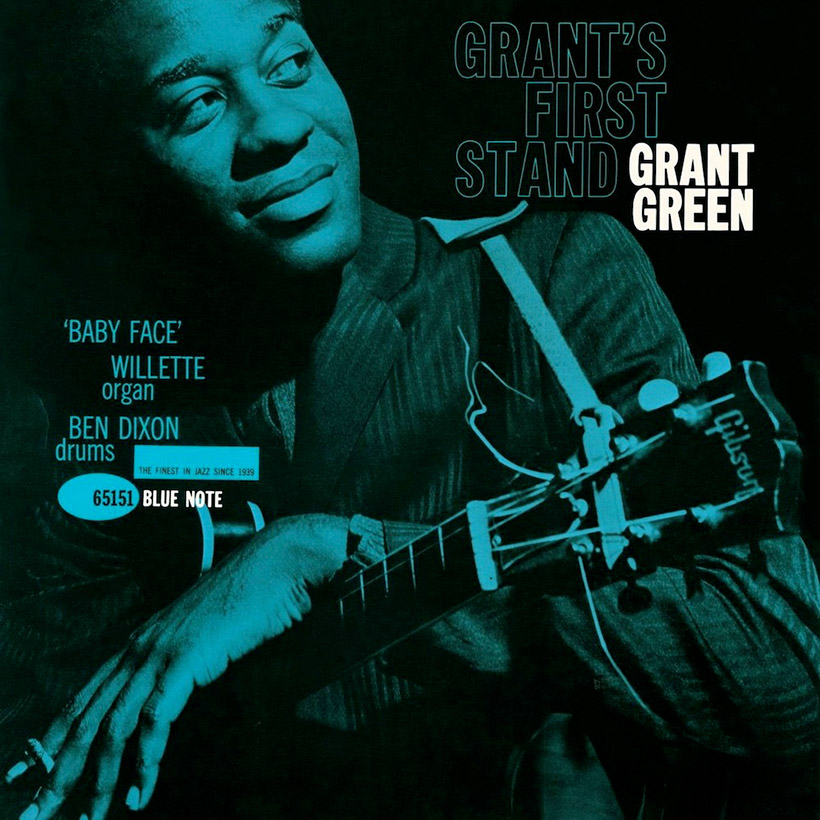 Though Grant's First Stand was guitarist Grant Green's maiden release for Blue Note Records, it wasn't his debut recording session for the famous New York jazz label. The St Louis guitarist had, in fact, gone into Rudy Van Gelder's legendary studio at Englewood Cliffs, New Jersey – where Blue Note did the majority of their recordings from 1959 onwards – on two previous occasions. For some reason, however, the music recorded on two days across October and November 1960 was shelved. It wasn't until Saturday, January 28, 1961, that Green got to lay down the six tracks that became his debut album for the label.
Listen to Grant's First Stand now.
Grant Green was only 25 when he recorded Grant's First Stand but he had been playing professionally in the American Midwest since he was a teenager, and had cut his teeth performing in both local jazz and R&B groups. Green recorded as a sideman with saxophonist Jimmy Forrest in 1959, and the following year came to the attention of Blue Note via a recommendation by alto saxophonist Lou Donaldson, who had been impressed by Green while hearing him play in an East St. Louis club. Donaldson told Green that he should try his luck in New York, and so, in the summer of 1960, the young guitarist ventured to the Big Apple for the first time. Blue Note's boss, Alfred Lion, took an instant liking to Green and his lean, no-frills guitar style, which would become an essential component of many Blue Note recording sessions during the early 60s (in his first year with the label, the prolific Green appeared on 17 Blue Note sessions).
Green came from the Charlie Christian school of jazz guitar, approaching the instrument as if it was a horn and preferring to play single-note melodic lines rather than chords. His sound was clean and uncluttered, and, on Grant's First Stand, producer Alfred Lion placed him in an organ trio context, knowing that it would allow the guitarist space to express himself and shine. The organist was Roosevelt "Baby Face" Willette, a church-raised gospel-influenced musician who brought a sanctified soulfulness to the session (two days later, Green would return the favour and appear on Willette's Blue Note debut, Face To Face). Completing the trio was Ben Dixon, a drummer from South Carolina, who would also join Green on Willette's debut session.
A highly personal musical manifesto
Grant's First Stand opens with a mellow swinger: a Grant Green tune called "Miss Ann's Tempo," named after his wife. Propelled by Dixon's brisk yet subtle drums and Willette's pedalled organ bassline, it begins with Green presenting a blues-infused theme which he then develops with an inventive solo. Willette, whose accompaniment up to this point has been beautifully understated, then breaks out for a spell of improvisation before Green returns, playing some fleet-fingered melodic lines.
The Tin Pan Alley tune "Lullaby Of The Leaves" was a sizeable hit for George Olsen and his orchestra in 1932, and in the 50s was revived in the jazz world by singer Anita O'Day and saxophonist Illinois Jacquet. Green renders it as a tasteful midtempo jazz-blues groove with a gently swinging rhythmic undertow. Ben Dixon also gets to contribute a short solo alongside longer spells of extemporization from Green and Willette.
There's a gospel-style character to the effervescent Green-written swinger "Blues For Willarene." It begins with a simple blues motif from Green's guitar, which is then answered by Dixon and Willette in a classic call-and-response configuration. After this, the trio establish a simmering groove that features some deft guitar and organ solos.
More mesmeric is "Baby's Minor Lope," written by Willette, while the tempo slows for a plaintive rendition of the Billie Holiday-associated song "Tain't Nobody's Business If I Do," on which the then 27-year-old organist states the main melody (while Green supplies soft background chords) before taking the first solo. The tempo drops several more notches for the slow ballad "A Wee Bit O' Green," which closes the album with a sleepy, late-night blues feel. The three-way sense of musical simpatico established by Green, Willette, and Dixon is simply sublime.
A significant work
After two false starts in the studio, Grant's First Stand, released in May 1961, finally got Grant Green's Blue Note career underway. Not only did the label's bosses dig his mellow style and ability to groove, but other musicians did, too: by 1966, when his first stint with the label came to an end, the guitarist had appeared on a colossal 68 albums.
After a three-year spell away from Blue Note, Green returned to the label in 1969, though by that time he had added a James Brown-influenced element of funk to his repertoire. After his final recording for Blue Note, in 1972, Green only recorded two more albums before his early death, in 1979, at the age of 43.
Given how prolific he was at Blue Note – he recorded 30 albums for the label between 1960 and 1972 – Grant's First Stand often gets overlooked, even by some of the musician's biggest fans. But it remains a significant entry in his catalogue. Not only was it the album on which the wider world first got to hear his unique approach to the guitar, but it also functioned as a highly personal musical manifesto that became Green's stylistic blueprint during his first – and arguably most satisfying – stint at Blue Note.