The Greatest Albums You've Never Heard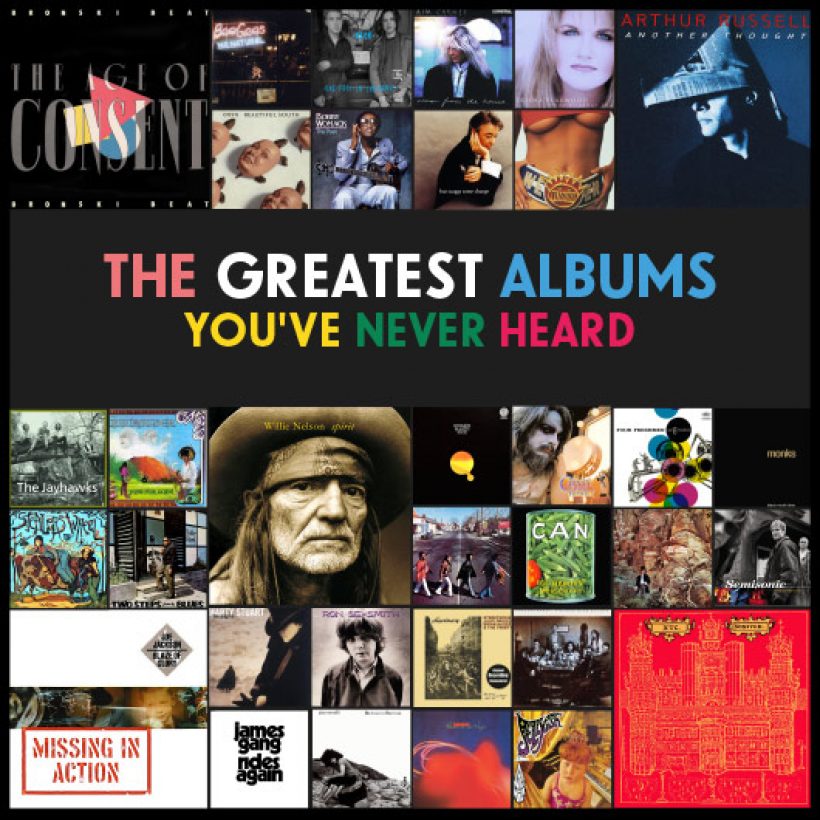 There are cult heroes, and there are one-hit wonders. And then there are bona fide megastars who, despite enjoying worldwide acclaim, still release albums that just slip through the cracks, only to be discovered – and acclaimed – by those in the know. So if you're looking for something new to your ears, this list is for you. From indie releases by Beck to overlooked gems by Bee Gees, the world's first country concept album (we think) to groundbreaking records that set the scene for other, more famous, acts to build upon, what follows is a guide to some of the greatest albums you've never heard.
And since we're all about discovering music here, we'd love to know what overlooked gems you think we need to be aware of. In the meantime, enjoy this trip into uncharted waters.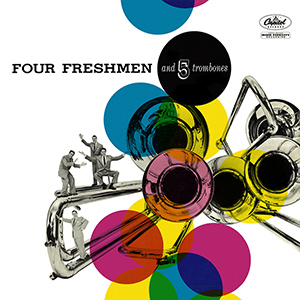 1: Four Freshmen: Four Freshmen And 5 Trombones (1955)
Doing exactly what it says on the gloriously modernist artwork (with a small rhythm section thrown into the mix as well), Four Freshmen And 5 Trombones was the first album that The Beach Boys' Brian Wilson ever bought. Looking for an insight into where he got some of his early ideas? No further for this, one of the most popular albums of the 50s.
2: Bobby "Blue" Bland: Two Steps From The Blues (January 1961)
Two steps from the blues and a hair's breadth away from Southern soul, this masterpiece amalgamation of black music styles was given five stars by Rolling Stone when it was released, but has since unfairly slipped off the radar for all but the most discerning soul fan.
3: The Monks: Black Monk Time (May 1966)
As far as cult acts go, The Monks were truly blessed: US soldiers based in Germany, they pioneered 60s garage rock, donned clerical robes and gave themselves tonsures. If that wasn't going to attract cult status, nothing else would. If anything, their music was even crazier, but Black Monk Time remains a visceral experience that can never be replicated.
4: Julie Driscoll, Brian Auger & The Trinity: Streetnoise (1969)
Something of a meeting point between US R&B, Jazz and the nascent British prog rock of the late 60s, Streetnoise's split between Hammond-driven gutbucket instrumentals and vocal outings which find Driscoll in full voice was the perfect parting shot from this all-too-short-lived outfit. Whether brandishing their own originals, or tackling covers such as The Doors' 'Light My Fire' and Miles Davis' 'All Blues', Driscoll, Auger and co very much make every moment their own.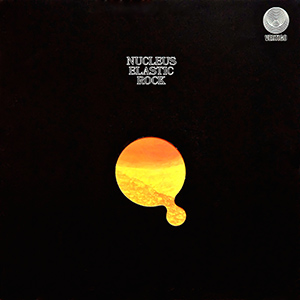 5: Nucleus: Elastic Rock (March 1970)
Fronted by the late, lamented trumpeter (and acclaimed Miles Davis biographer) Ian Carr, Nucleus were arguably the finest jazz fusion band to come out of Britain – and certainly one of the only ones to understand where Miles was headed with the likes of In A Silent Way – though Carr claims they'd not heard that album by the time they recorded their own fusion debut. Regardless, Elastic Rock is a masterpiece, and scooped the band first prize when they played it live at the July 1970 Montreux Jazz Festival.
6: Booker T & The MG's: McLemore Avenue (April 1970)
A glorious tribute to The Beatles – and Abbey Road in particular – this Southern soul take on classics the likes of 'Something', 'Day Tripper' and 'Eleanor Rigby' brings out some of the best in both bands: Booker and co's tight musicianship and The Beatles' innate songwriting. "The music was just incredible so I felt I needed to pay tribute to it," Jones said – even down to the album cover, which pictures the band crossing the road at 926 East McLemore Avenue, where Stax Studios was situated in Memphis, in a nod to Abbey Road's famous cover photo.
7: Dave Mason: Alone Together (June 1970)
After leaving Traffic in 1968, Dave Mason embarked on a solo career with his first offering, Alone Together. With Leon Russell on keyboards and his former bandmate, drummer Jim Capaldi, members of Derek & The Dominos and of course Eric Clapton among the supporting cast, the album is an overlooked gem from a golden era in rock. Melodic and uplifting, it set the scene for Mason to collaborate with The Mamas And The Papas' Cass Elliot the following year.
8: James Gang: James Gang Rides Again (July 1970)
Embracing keyboards and with a new bassist (Dale Peters) in tow, the Joe Walsh-helmed James Gang built upon the hard rock of their debut album to create a confident offering of strident rockers (on Side One) and more nuanced country-rock (Side Two) that ably makes the case that James Gang were a formidable outfit up with the best of them during the Joe Walsh years.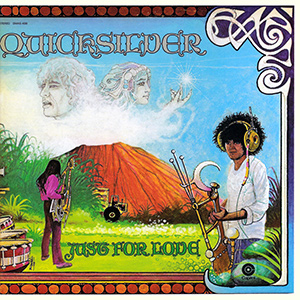 9: Quicksilver Messenger Service: Just for Love (August 1970)
Having spent the earlier part of their career stretching out on psychedelic improvisations, Quicksilver Messenger Service entered the new decade with renewed purpose and a harder sound – with no small thanks to the return of multi-instrumentalist Dino Valenti, who was back in the fold after a brief spell in prison. The results shot into the Top 30 and included the band's most successful single, 'Fresh Air'.
10: Leon Russell: Carney (June 1972)
Evenly split between straight roots-rock outings on Side One, and Russell's wilder, idiosyncratic take on psychedelia on Side Two, Carney is, like its title suggests, a sometimes freaky, always compelling album that deserves to be remembered for being more than a sideshow.
11: Can: Ege Bamyasi (November 1972)
You will doubtless first be pointed towards Tago Mago, but, with a harder edge than its predecessor, Ege Bamyasi contains the seeds of everything that would come tumbling out of the New Wave movement of the late 70s/early 80s. Even stranger than the album itself is that one of its tracks, 'Spoon', reached No.6 on the German chart, thanks to its use in a German TV thriller.
12: Stealers Wheel: Ferguslie Park (1974)
Their self-titled debut contained 'Stuck In The Middle With You' and hinted at further greatness to come. Then Gerry Rafferty left – and then returned – and the band spent two years mustering a follow-up. It was worth the wait, though – if only anybody had thought to listen to it. With Leiber & Stoller heading up production, and the group bolstered by a number of session musicians, Ferguslie Park is a surprisingly confident and diverse album which belies the instability underneath.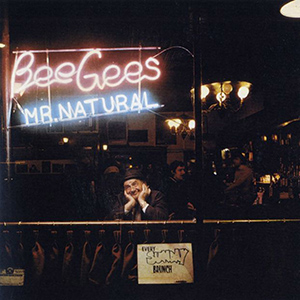 13: Bee Gees: Mr Natural (June 1974)
Fans of the baroque pop Bee Gees head for the cult classic Odessa, while many others find the Saturday Night Fever soundtrack to be the perfect entry point. Smack bang in the middle, however, was Mr Natural, an album that reasserted the brothers Gibb's knack for reinvention and hinted at what was to come with the unveiling of their new, super-soulful personae.
14: Gino Vannelli: Brother To Brother (September 1978)
Vannelli often gets overlooked in favour of his better-known Canadian contemporaries – more's the pity, since Brother To Brother is the kind of emotionally honest album any artist should aspire to. Granted, Vannelli worked in a more mainstream pop vein than the likes of Neil Young and Joni Mitchell, but, six albums into his career, it all came together in one majestic, and criminally overlooked, outing.
15: Atlanta Rhythm Section: Underdog (June 1979)
The clue's in the title with this one. The group themselves remain unsung 70s rock heroes, and Underdog, their eighth album, had mainstream punk and new wave to contend with when it surfaced in 1979. That said, it didn't do badly at the time, nestling just outside of the Top 25 in the US, but has since flown under the radar. It's worth revisiting, even if only for the laidback groove they work up for a cover of Classics IV's 'Spooky'.
16: Bobby Womack: The Poet (November 1981)
Despite a bit of a late-period renaissance with Gorillaz and a Damon Albarn-produced final album, Womack is still best recalled for his 1972 soundtrack to Across 110th Street. For his first album of the 80s, however, he produced a jazzier, more nuanced album that ultimately proved so low-key that many people still don't think to give it the time it deserves.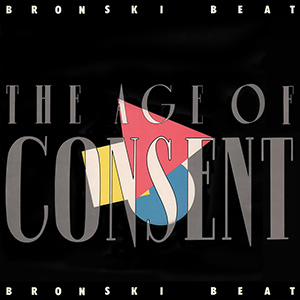 17: Bronski Beat: The Age of Consent (October 1984)
Perhaps they were just a little too ahead of their time, but Bronski Beat seem forever stuck in a no-man's-land where their achievements have become overshadowed by bigger names doing much the same thing (hello, Pet Shop Boys). Yet Bronski Beat are of more than just fleeting significance, and The Age Of Consent's exploration of gay life, at a time when homosexuality was still stigmatised, proved that music could both move the feet and feed the head.
18: Kim Carnes: View From The House (July 1988)
After spending the best part of a decade exploring contemporary adult pop, Kim Carnes returned to her more straight-up country influences for View From The House. A relocation to Nashville and a concerted effort to go back to recording live with a band reaped rewards, as the album became her first – and so far only – effort to make a dent on the Billboard Country chart.
19: Love And Money: Strange Kind Of Love (1988)
Close your eyes and this could be the work of a crack US session team. In reality, however, Love And Money hailed from Glasgow, Scotland, but were indebted to US soul, funk and blues. They even corralled guitarist Rick Derringer, Toto drummer Jeff Porcaro and Steely Dan's Donald Fagen for this, their second album: a pensive, after-hours outing that nevertheless birthed the upbeat single 'Halleluiah Man'.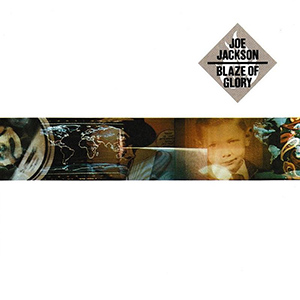 20: Joe Jackson: Blaze Of Glory (April 1989)
By the time Joe Jackson recorded this, his 11th album, he had enough experience to imbue its concept – centred around a rock'n'roll icon faced with the reality of time's passing – with no small amount of feeling. It had been a decade since his debut album, and Jackson was facing another new decade. Rather than being weighed down by its narrative, however, Blaze Of Glory finds Jackson firing on all cylinders.
21: Kirsty MacColl: Kite (May 1989)
While many head first for Electric Landlady, Kite should be the discerning listener's starting point. MacColl's second album – and her first for Virgin – it actually made a dent on the album charts, thanks in part to a Top 20 cover of The Kinks' 'Days', and finds her both in her finest voice, and in possession of some of her finest material.
22: Cocteau Twins: Heaven Or Las Vegas (September 1990)
Like everything by Cocteau Twins, you either get it or you don't. And if you haven't got Heaven Or Las Vegas, then you sorely need to. Arguably the group's most accessible work, it signalled their parting from long-time label 4AD, even as it breached the UK Top 10 – a success in most people's books, but Cocteau Twins remain stubbornly "cult". Most people head first for the intensity of the likes of Head Over Heels or Treasure, but you'll find enlightenment on Heaven Or Las Vegas.
23: The Beautiful South: 0898 Beautiful South (March 1992)
The Beautiful South seldom encountered problems in the UK – though even the singles from 0898 Beautiful South took a bit of a dip on the charts when compared to their predecessors. 'We Are Each Other', however, became the group's only release to enter the Top 10 on the US alternative charts, outdoing its performance back home. It should have spelled more Stateside success for the band, but, as it is, The Beautiful South continue remain a best-kept secret more people need to blab about.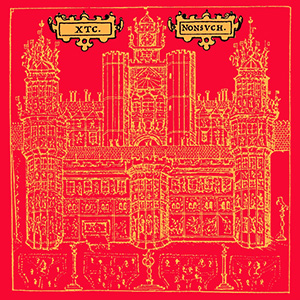 24: XTC: Nonsuch (April 1992)
While XTC didn't leave their psychedelic fixation behind on their first album of the 90s, they embraced a more expansive, pop-leaning sound that wholly complemented frontman Andy Partridge's evolving songcraft, and was doubtless aided by Elton John producer Gus Dudgeon. It might split some fans, but Nonsuch nevertheless remains a high-point from a band whose entire output deserves to be better known.
25: Jellyfish: Spilt Milk (1993)
Both of Jellyfish's albums are rightly hailed as overlooked classics, but, in the three years between Bellybutton (1990) and Jellyfish, grunge (in the US) and Britpop (in the UK) had begun to swamp everything in their paths. Jellyfish's Beatles-Beach Boys-power pop brilliance didn't stand a chance – though it has more than stood the test of time.
26: Arthur Russell: Another Thought (1994)
A confusingly wide-ranging cult figure on the New York downtown scene (he'd recorded with Allen Ginsberg, nestled comfortably into the new wave scene and made strides within disco), Russell had all but faded into obscurity by the time of his death, in 1992. Nevertheless, he was prolific throughout his entire life, and Another Thought, released two years after he died, emerged as something of a sister piece to 1986's World Of Echo, even if it initially didn't do much to reach a wider audience.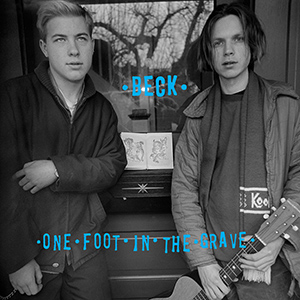 27: Beck: One Foot In The Grave (June 1994)
'Loser' may have taken the charts by storm, but while everyone was looking one way, Beck, as ever, shot the other. Following his major-label debut, Mellow Gold, with a scratchy, lo-fi indie album was a masterstroke that said you'd never be able to pin him down. It didn't hurt that the album contained low-key gems the likes of 'Hollow Log' and 'Girl Dreams', proving that Beck has always had the basic songwriting down underneath all the studio mastery.
28: Boz Scaggs: Some Change (September 1994)
After a prolific run in the 70s, Scaggs largely withdrew from the limelight in the 80s, mustering just two albums. With a new label (Virgin) and renewed vigour, however, he got back to business with Some Change, an album which would probably only ever have appealed to fans at the time, but which now easily stands as his finest work since the 70s, and a triumphant comeback.
29: Ween: Chocolate And Cheese (September 1994)
Often dismissed as alt.rock jokers, Ween's first professionally recorded album proved that they were far more switched on than that. Without losing their off-kilter charm, the group effortlessly cycle through a range of styles, from pop to funk, and nods to heartland rock. They're still unabashedly kooky, but the gags don't distract from their undeniable skills.
30: The Jayhawks: Tomorrow The Green Grass (February 1995)
The Jayhawks' fourth album finally broke the Billboard 100, though the group were still a long way away from becoming a household name. And yet Tomorrow The Green Grass deserves all the praise heaped upon the likes of alt.country pin-ups Whiskeytown and Uncle Tupelo. It would prove to be their final outing before Mark Olson broke ranks – but it was not the final flourish of Jayhawks' brilliance.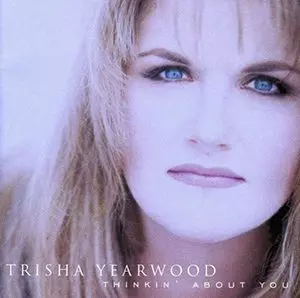 31: Trisha Yearwood: Thinkin' About You (February 1995)
Despite hitting No.3 on the Billboard Country chart, and containing a pair of No.1 Country singles in the title track and 'XXX's And OOO's (An American Girl)', Thinkin' About You seems to have slipped from many people's minds. Though the burgeoning alt.country scene attracted more of the headlines in "serious" music mags, this more straight-ahead Nashville outing deserves revisiting.
32: Ron Sexsmith: Ron Sexmith (May 1995)
Still something of a "songwriter's songwriter", Ron Sexmith's self-titled album still assumed cult status, despite it being his major-label debut. He'd honed his craft on two prior independent releases, however, and so, with songs such as 'Secret Heart' and 'Speaking with The Angel', Ron Sexsmith proves why Elvis Costello has always been a champion.
33: Isaac Hayes: Branded (May 1995)
It had been a good quarter-century since Isaac Hayes perfected his widescreen soul, and seven years since his previous album, but on his final effort, Branded, Hayes tapped back into the well that produced classics such as Hot Buttered Soul and Black Moses. With former writing partner Davis Porter on board, along with musicians from the heyday of Stax, Branded updated the symphonic soul format he'd nigh-on patented, bringing in Public Enemy's Chuck D for a guest verse on his own 'Hperbolicsyllabicsesquedalymistic' and also turning to contemporary ecological concerns with a cover of Sting's 'Fragile'.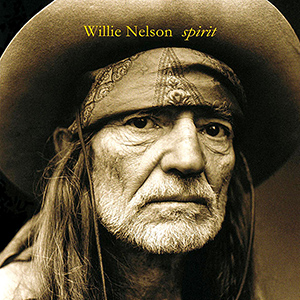 34: Willie Nelson: Spirit (June 1996)
As understated an album as Nelson has produced, Spirit was another notable country outing that threatened to slip by unnoticed while the alt.country tide began to rise. Once heard, however, you're hooked. The album finds Nelson more focused than many of his contemporaries in the 90s, ensuring that his songs aren't swamped by the overarching themes that bring them together.
35: Semisonic: Feeling Strangely Fine (March 1998)
The temptation may be to reduce Semisonic to 'Closing Time', the No.11 US and Top 25 UK hit for which the band are mostly remembered. But that would be to overlook the breadth of styles on display on this, their second album, whose 12 tracks were whittled down from an initial number of 60 – and yet still display an abundance of ideas.
36: Marty Stuart: The Pilgrim (June 1999)
The concept album has more often than not been a prog rock concern, but with The Pilgrim, Marty Stuart stopped casting around for a hit and instead pieced together an ambitious narrative based on the true story of a love triangle. The likes of Emmylou Harris, Johnny Cash and George Jones were on board to help deliver the tale, while Stuart brought some of his finest songs to the project.
Format:
UK English