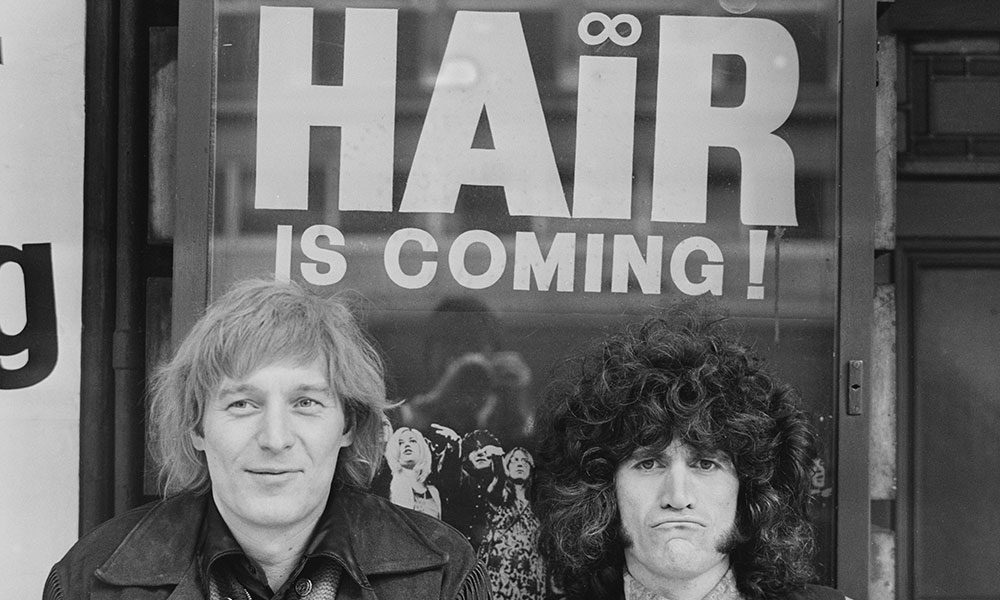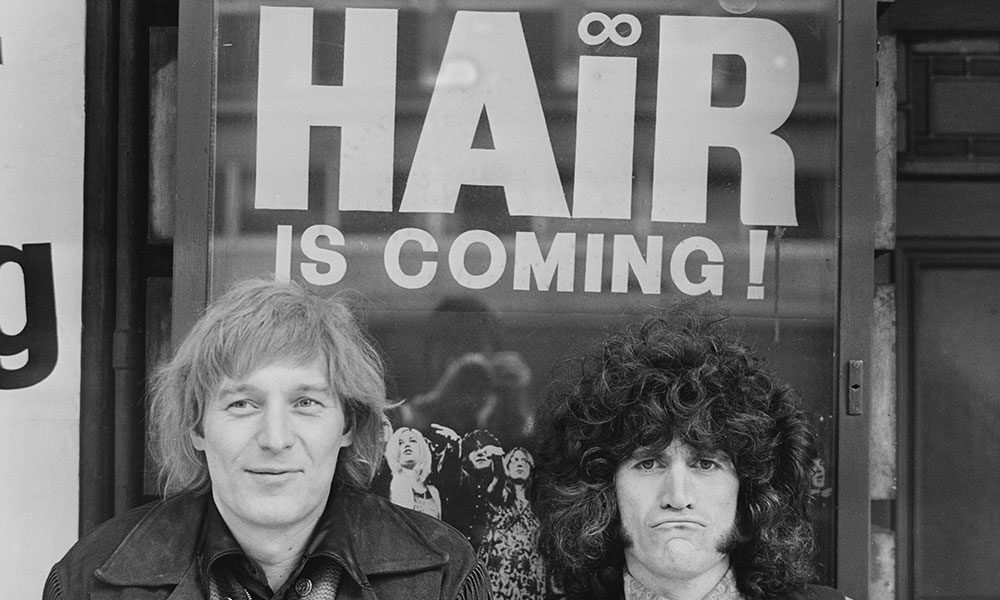 Hair – The American Tribal Love-Rock Musical' opened on Broadway on 28th April 1968 and in London in September of the same year. With long hair a dominant theme of the Sixties it was appropriate that this was the first rock musical to capture the world's collective imagination. Its message of peace, love, and the counter culture was redolent of the times and its success was helped by the on-stage nudity.
The show's book and lyrics were written by James Rado and Gerome Ragni, who also starred on Broadway and Los Angeles, with music by 40-year-old Canadian, Galt MacDermot. Amongst the Broadway actors were singer Melba Moore and Diane Keaton – who didn't appear nude. In Los Angeles, which opened shortly after New York, were Meatloaf, Jennifer Warnes and Dobie Gray. Soon nine shows were running in cities across America.
The original London cast included Elaine Page, Marsha Hunt, Richard O'Brien and Paul Nicholas; the German show featured Donna Summer. Other countries that quickly got hip to 'Hair' included Australia, Sweden, Brazil, Holland, Finland, France, Israel, and Japan.
"I wouldn't give it much chance among the adherents of Governor Reagan."
The New York Times 29th April 1968
The plot centres on 'The Tribe', politically active friends, 'Hippies of the Age of Aquarius' who are against conscription for the Vietnam War. They live in a New York apartment where 'free-love', drugs and politics mix in seemingly equal measure. When they get their draft cards there's a ceremonial burning at a 'Be-In', all except the group's nominal leader, Claude, who fails to burn his in a scene that some interpret as 'Hippie Hamlet' – the lyrics of the song 'What a Piece of Work Is Man' are also from Shakespeare's play. The show closes with Claude appearing as a 'ghost' in Army uniform.
While nudity played well in New York and London there was controversy in other more conservative areas of America. 'Hair' was charged with desecrating the American flag and obscene language; it was banned in at least one US city. While controversial in Britain it also effectively marked the end of stage censorship.
The music from the show was successful around the world with 'Aquarius/Let The Sunshine In' by the 5th Dimension topping the US charts in April 1969. Hair ran for 1,729 performances, finally closing on July 1st 1972, it was made into a movie in 1979 and numerous worldwide revivals have occurred in the last ten years.
Format:
UK English