"He Forced Music To Evolve": Artists Pay Tribute To Kurt Cobain's Legacy
With an impact that continues to loom large over music, Kurt Cobain's legacy is assured. Here artists and former confidantes pay tribute to his life's work.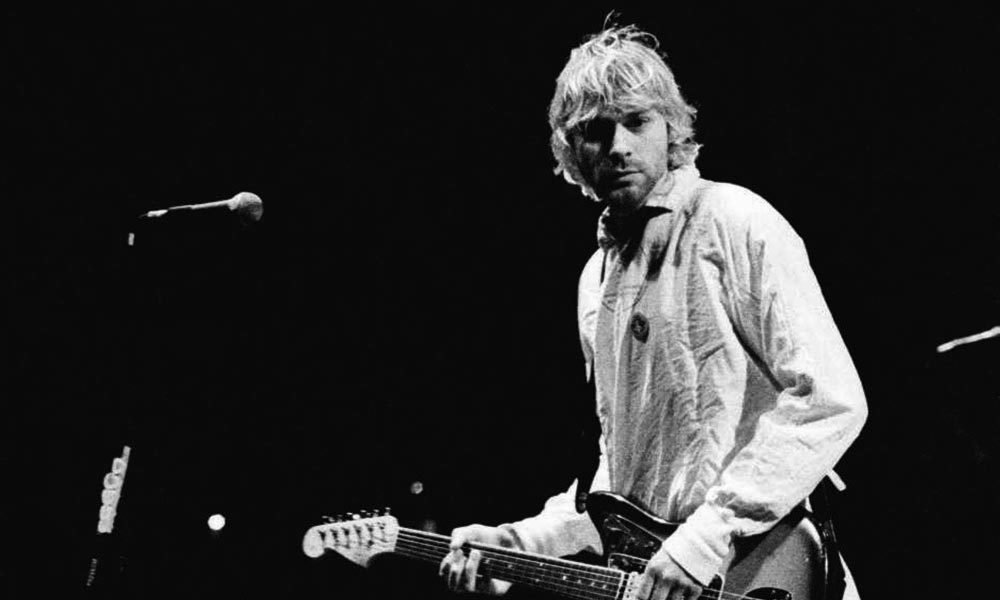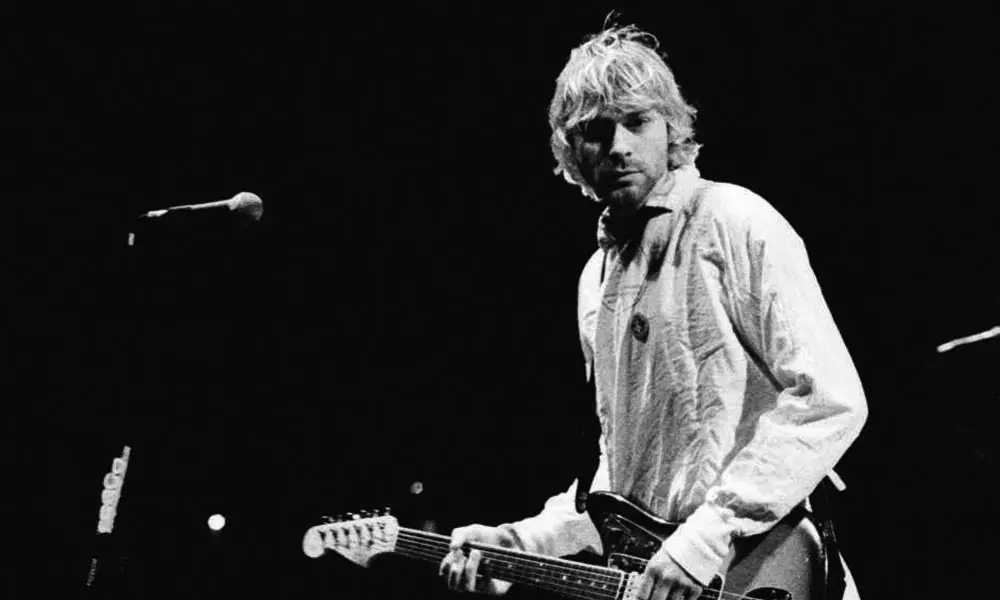 To many of a certain age, April 5, 1994 was and will forever be an inflection point. Grunge ruled and Seattle was the center of the music universe. Bands from across the Emerald City were signed to major labels and indies like Sub Pop were seen not only as portals to the majors but essential tastemakers in their own right. The city was the subject of a New York Times profile that attempted to explain the grunge explosion. It allowed its success to one man and one band: Kurt Cobain and Nirvana, whose legacy continues to loom large over music.
Then it happened. The inconceivable shocking reality. A few months after being hospitalized for an overdose, Cobain committed suicide: a single gunshot that tore through an entire generation.
Found at his home two days later, the Nirvana singer's death was felt across the planet. Impromptu vigils were held and his funeral featured throngs of hysterical fans, along with a heartbreaking eulogy from Cobain's wife, Hole singer Courtney Love, that channeled the shock and grief.
It's a day that forever lives in pop culture infamy, a moment where many remember exactly where they were. Now, 27 years later, Cobain's impact on music remains as important as ever. He hated being called the voice of a generation, but that ultimately, is his legacy.
Listen to the best of Nirvana on Apple Music and Spotify.
Kurt Cobain's legacy
Though rock's influence doesn't dominate the culture as it once did, Cobain's attitude and spirit lives on.
His earnest songwriting channeled the angst and alienation of its time, and it still connects with people; his soul-melting eyes and shoulder-length blonde hair can still be seen on T-shirts worn by kids today. Cobain has also been the inspiration in countless songs, from Patti Smith's "About A Boy" to R.E.M.'s "Let Me In" and the lesser-known For Squirrels" "The Mighty KC,", among others. Cobain's talents as a songwriter influenced those far beyond the short, forever impactful grunge movement.
"A quarter of a century later, I'm still trying to unpack why Kurt Cobain's work had the effect on me that it did," says Australian singer-songwriter Ben Lee, formerly of the alt-rock outfit Noise Addict.
"The raw aggression and intense vulnerability spoke to something so primal and real in me. To combine seemingly disparate elements so perfectly within a pop framework created the blueprint for everything I have ever wanted to do with music ever since."
Nirvana's sound built on raw emotion, and fusing elements of punk and indie rock became rock's lasting formulae, ousting the pop-metal acts of the day. But the band's accessibility went beyond power chords. In fact, Nirvana: MTV Unplugged In New York is a landmark album that showcased their tenderness while remaining hauntingly primal. The night's setlist featured only one "hit," "Come As You Are," and included six covers, but it cemented the band's legendary status.
Nirvana - The Man Who Sold The World (MTV Unplugged)
"He forced music to evolve"
The band's second album, Nevermind, remains one of the most vital works in music, spawning a number of iconic hits that spoke to Generation X and beyond. Its follow-up, In Utero, found Nirvana reacting against their success and is the album that made you want to start a band.
"The first time I heard Nirvana I was instantly intrigued. It was something different for my ears and really, really good – that much I knew," says Dave Keuning, guitarist for The Killers. "The music and natural talent of Kurt Cobain are undeniable. Like so many people, he started to steer my music interests in directions I hadn't thought of before. He also forced music as a whole to evolve."
Over the years, many bands have paid tribute to Nirvana with raucous covers. None, however, have been as ambitious in their homage as Deer Tick. Ahead of a South By Southwest showcase in 2011, instead of playing a traditional set, John McCauley and his bandmates performed an entire set of Nirvana songs.
"It was a goof at first," McCauley recalls. "It went against what SXSW is by performing as a cover band… Dave [Grohl, Nirvana's drummer] was a fan of this Deervana stuff and I guess he got a kick out of it."
It's also something that Cobain, who famously needled Rolling Stone while on its cover, would have appreciated.
Pennyroyal Tea (Live On "Nulle Part Ailleurs", Paris, France/1994) (Official Music Video)
"A mentor to me and people like me"
More so than his music, what crystallized Cobain's legacy as an agent for social change. Songs like "Polly," "Pennyroyal Tea" and "Rape Me" addressed toxic masculinity and sexual assault. Cobain was a fan of female bands from smaller scenes, often way ahead of the music industry curve. In a 1993 Spin interview, the singer promoted bands that weren't generally acknowledged in the mainstream at that time.
"There's a lot of girl groups, just now, within the last few years. The Breeders and the riot grrrls all have a hand in it. People are finally accepting women in those kinds of roles," he told Spin while he was living in Olympia, Washington, with then-girlfriend Tobi Vail of Bikini Kill. It was also something McCauley pointed to when explaining how Nirvana impacted Deer Tick beyond their sound.
"It's funny, I was talking with my wife [Vanessa Carlton] about this and she said, 'I don't think you realize how much your band gives women opportunities to enhance their careers in the music industry,'" McCauley says. "We tend to hire a pretty diverse team of people to work with us. I think Kurt Cobain was a great role model in that way.
"As someone who did have a hard time with school – being picked on and what not – I think I always gravitated more towards the feminine side of things. I always felt comfortable around women, people who don't identify as straight, and to see a famous rock star who wrote some of my favorite songs and was a mentor to me and people like me, was really cool."
A lasting impact
At Nirvana's 2014 induction into the Rock And Roll Hall Of Fame, Nirvana was fronted by female artists, with Joan Jett singing 'Smells Like Teen Spirit," Sonic Youth's Kim Gordon handling 'Aneurysm', St Vincent performing 'Lithium' and Lorde fronting "All Apologies" alongside bassist Krist Novoselic, drummer Grohl, and guitarist Pat Smear. After the ceremony, the same group, along with McCauley and J Mascis, performed in Brooklyn. "It was certainly a surreal moment that I'll never forget," recalls McCauley.
Lithium (with Annie Clark & Pat Smear) (Live)
A similar tribute to Kurt Cobain occurred at 2018's Cal Jam, a fest curated by Grohl, where McCauley and Jett performed with Nirvana's surviving band members, showcasing the lasting impact of the group's songs two decades since they were originally written.
"He thought outside the box"
Cobain not only supported the riot grrrl movement, but other artists who operated outside of the mainstream, including RuPaul. At the time, as RuPaul shot to fame, not many saw the drag queen as the tour de force that she would become. In a 2015 "ask me anything" session on Reddit, RuPaul acknowledged Cobain's public embrace, saying that "he and the rest of the boys were absolutely fabulous, so lovely, and they really appreciated what I was doing. I think mainly because he thought outside the box and understood that, you know, what drag is at its core: totally punk-rock".
When Seattle experienced its share of homophobia in the early 90s, Nirvana headlined the No On 9 Benefit in Portland in 1992, a show that opposed a ballot measure that was blatantly discriminatory towards the LGBTQ community. Cobain was always outspoken, but he was ahead of many of his peers when it came to using fame as a platform to speak out on certain issues.
Nirvana - Come As You Are (Official Music Video)
Cobain's most pointed remarks on this come from the liner notes for Nirvana's compilation album Incesticide. "At this point, I have a request for our fans. If any of you in any way hate homosexuals, people of different color, or women, please do this one favor for us – leave us the f__k alone! Don't come to our shows and don't buy our records."
"Kids want to learn Nirvana songs"
The power chords, the haunting lyrics, and the punk rock ethos of remaining true to his persona despite his fame and platform gave Cobain an incredible amount of trust and credibility.
"It's good to know that kids in high school picking up a guitar for the first time want to learn Nirvana songs," says McCauley.
Cobain's musical brilliance is certainly the bedrock of Nirvana's lasting appeal, but it was the unfiltered vulnerability in his songwriting and how he used his platform that still resonates with people who feel isolated and misunderstood today.
Nirvana's Live At The Paramount can be bought here.
Format:
UK English