Lakefront Music Fest 2022: What To Know Before You Go
If you love country and rock music, then this festival may be right up your alley.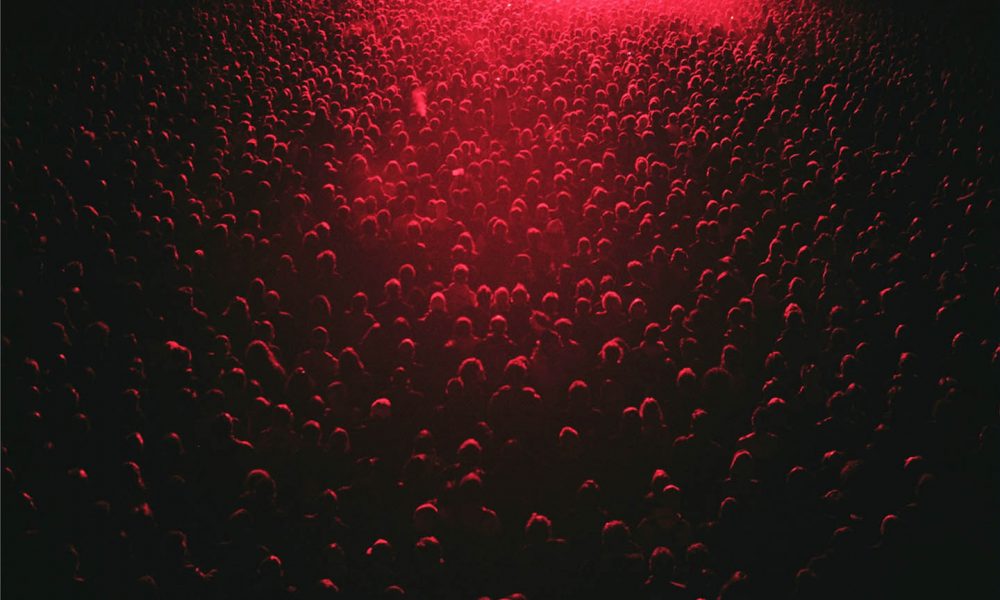 There are few better musical pairings than rock and country. Well, Lakefront Music Fest is that mixture in festival form. With one day devoted to classic rock and the other devoted to country music, this festival is an absolute match made in heaven.
But before you head to Prior Lake, Minnesota, this summer, there are some things you should know. Who's playing? How much are the tickets? What are the logistics? Well, here's everything you'll need to know about Lakefront 2022.
Who Is Headlining at Lakefront Music Fest 2022?
The biggest question on everybody's mind about Lakefront is, "Who is headlining?" This year's lineup is incredible, and each night will close out with artists who are at the top of their fields.
Get To Know Sammy Hagar & The Circle
Sammy Hagar & The Circle are a classic rock supergroup that was formed in 2014. Led by former Montrose and Van Halen vocalist Sammy Hagar and supported by original Van Halen Bassist Michael Anthony, this group has more experience than most when it comes to rock.
This will be Hagar's first-ever appearance at Lakefront, but he is no stranger to music festivals. He's performed in dozens of them over his 40+ years in the music business. Hagar is only performing a few shows around the US this year, so fans will be coming from far and wide to hear this legend perform on a massive stage.
Get To Know Toby Keith
Toby Keith needs no introduction. Keith has spent over two decades at the top of country music. The first song he ever released back in the day was the most played country song of the 90s, and he's been putting out incredible country music ever since.
Keith is going on tour this summer, playing at festivals and fairgrounds throughout the US and Canada, but this is his first time playing at Lakefront. Few artists could close out a fantastic day of country better than Toby Keith, so July 9th is a day you're not going to want to miss.
Who's on the Smaller Stages at Lakefront Music Fest 2022?
The headliners aren't the only reason to come to Lakefront, though. Lakefront 2022 will also include performances from some other amazing rock and country stars.
Who Is Collective Soul?
Collective Soul is a rock band that was formed in 1992 by lead singer Ed Roland. Their debut hit "Shine" put them on the map at the beginning of their career, and they've been putting out acclaimed rock music ever since. They just got off a big US tour with Styx in 2021 and are ready to rock in 2022 with a slew of shows and festivals throughout the summer.
Who Is Uncle Kracker?
Uncle Kracker got his start as a turntablist for Kid Rock, but in the late nineties, he started as a solo artist. His album Double Wide went double platinum in 2000. But this chameleon crossed over to country as well when he made a double platinum song with Kenny Chesney in 2012.
He's making several stops around the US this summer, with Lakefront being one of them.
Who Is Randy Houser?
Randy Houser first hit the country music scene in 2008 with the album and single "Anything Goes." Since then, he's been releasing more amazing music and has also been a coveted songwriter, writing big hits for Trace Adkins and Justin Moore.
He's been given several CMA and ACM nominations over his career, and he is currently releasing new music during his US tour.
Who Is Ned LeDoux?
Country singer-songwriter Ned LeDoux has a way of bringing places and emotions to life with his music. As the son of great country singer Chris LeDoux, Ned has been making fantastic country music since he was young. Lakefront is one of the final stops on his 2022 tour, and he will make for a great addition to the Lakefront bill this year.
Need-To-Knows for Lakefront 2022
Now that you know all about the lineup for this incredible country and rock festival, here are some of the logistical details you'll need before you go.
How Much Are Tickets for Lakefront Music Fest 2022?
If you buy your general admission tickets before May 31, 2022, you'll be able to get the two-day ticket for only $75 and a one-day ticket for $50. If you wait until after that, you'll have to pay $60 for each night.
If you want to upgrade to the PIT PASS, you can get tickets for $100 a night.
What Are the Dates for Lakefront 2022?
This two-day festival takes place on July 8th and 9th. The first day will be all rock, and the second day will be completely country.
Will There Be COVID-19 Regulations at Lakefront Music Fest 2022?
The COVID-19 regulations have yet to be announced. More health safety details will be announced as the date draws closer.
Fast Facts About Lakefront
Date: July 8th & 9th, 2022
Location: Lakefront Park, Prior Lake, Minnesota
Ticket cost: $75
It's Concert Season – Finally!
Now that concerts are finally upon us, it's time to get your tickets and head out to the concert grounds to enjoy two days of incredible live music. Enjoy your summer with Lakefront Music Fest!