'Sittin' Fat Down South': Lil Troy's Houston Rap Classic
The album that brought 'Wanna Be a Baller' to the world.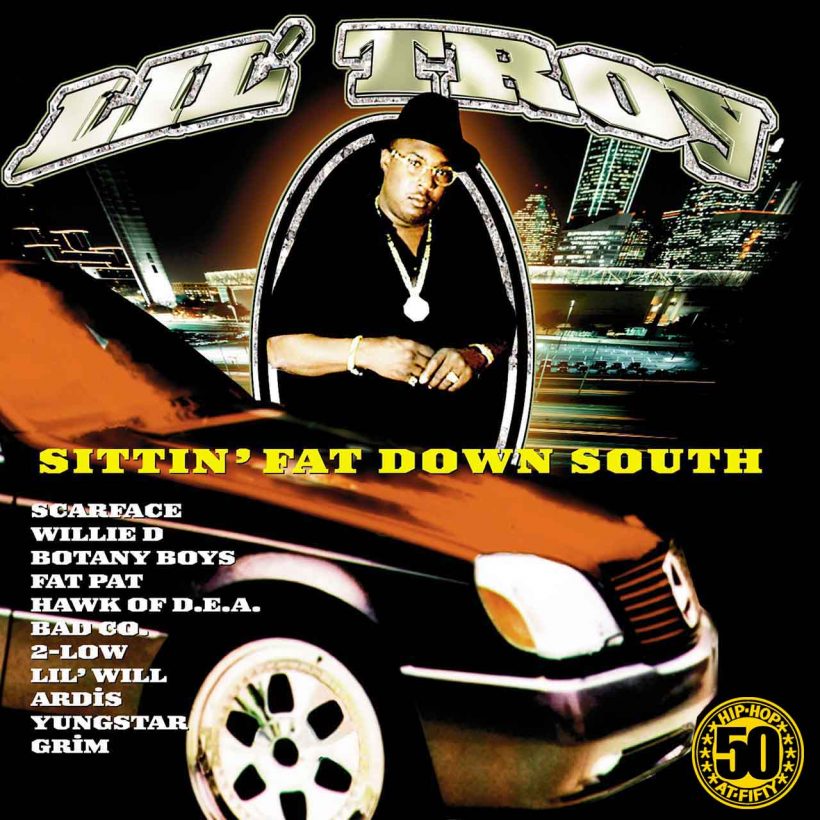 From its opening seconds – a gaggle of voices almost like the opening of Marvin Gaye's "What's Going On," supplemented by a thick drum kick and a loose riff on Prince's "Little Red Corvette" – Lil' Troy's "Wanna Be A Baller" is an immediately iconic song. The classic Houston rap cut's recognizable synth line isn't a direct rip of "Little Red Corvette," of course. More like a hazy memory of it, leaking out trunk speakers far off in the distance. Big T's syrupy earworm of a hook places you right in the passenger seat of the Chevy Impala, but there's a tinge of mournfulness too: "Makin' money the fly way / But there's got to be a better way."
Lil Troy's debut album Sittin' Fat Down South was first released independently in 1998, following in the tried-and-true self-reliant tradition of Houston rap – a city where rappers worked independently for years, building a dependable local audience. Universal signed Troy based on the bubbling success of "Wanna Be a Baller" and re-issued the album in 1999, as national awareness of DJ Screw's distinct sonic brew began to grow outside Texas, thanks to hardcore fans who copied his tapes and spread the word.
Listen to Lil Troy's Sittin' Fat Down South now.
It was still a few years before Houston rap's dominance of the national airwaves, however, and Troy's slick and screwed-up sound was still something of an anomaly. "Wanna Be A Baller" was anomalous for another reason: Lil' Troy receives credit as a writer and producer, but his own voice doesn't actually appear on the biggest hit that bears his name. Instead, it features the distinctive sing-song Houston flows of Fat Pat, H.A.W.K., Yungstar, Big T, and Lil Will, five of the stand-out members of Screwed-Up Click, the constantly evolving group of artistic comrades that sprung up around DJ Screw.
Lil' Troy - Wanna Be A Baller
But in its own way, the track's posse cut-like nature makes sense: "Wanna Be A Baller" embodied the collective spirit that's often defined Houston rap, distilling hours of Screwtapes and hazy freestyle cyphers into a single joint. DJ Screw was a notorious workaholic with a perpetually open door, and the artists in his orbit honed their craft, in many ways, by simply hanging out with him: going over to his place not just to watch a wizard at work, but to vibe, shoot the breeze, and flow over whatever sound he was chopping up and laying down.
Troy himself was one of several other notable Texan artists, like Devin the Dude and UGK, who were Screwed Up "Affiliated" and regularly collaborated with Screw's crew but not quite full-fledged members of the collective. Nevertheless, his defining hit stands as one of the most essential documents of the Screwed-Up scene and its distinctive sound, a living snapshot of one of the most creatively fertile moments in Southern rap history. That collaborative energy continues throughout Sittin' Fat Down South. Geto Boys members Willie D and Scarface pull up for "Where's the Love" and "Another Head Put to Rest," while S.U.C. legends Botany Boyz creep and crawl over a menacing piano line on "Chop, Chop, Chop." Even if Sittin' Fat Down South caught on nationally more so than contemporaneous Houston records, it's still unmistakably Texan: "Still A B***h" is a straight-up country-soul banger with a little twang to its inflection.
Many of the voices in "Wanna Be a Baller" passed away in the years immediately after its release. It's heartbreaking. Not just DJ Screw's tragic death, but the losses of so many from Houston's scene, on up to George Floyd, who appeared on several S.U.C. freestyles in the mid-90s under the name Big Floyd. In retrospect, it can often feel like Screw was not just slowing down music, but slowing down time itself. Maybe he was hoping to give more to those who knew that – as Black men in a violently racist society – they may not have much time left.
Listen to Lil Troy's Sittin' Fat Down South now.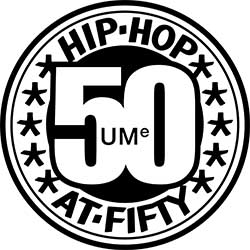 In celebration of hip-hop's 50th anniversary, uDiscover Music is publishing 50 album reviews throughout 2023 that highlight the breadth and depth of the genre. The Hip-Hop 50 logo was designed by Eric Haze, the mind behind iconic graphics for EPMD and LL Cool J.