How Disney's 'Lilo & Stitch' Defied The Odds To Become A Hit
An abandoned children's book was the inspiration for this huge Disney success story.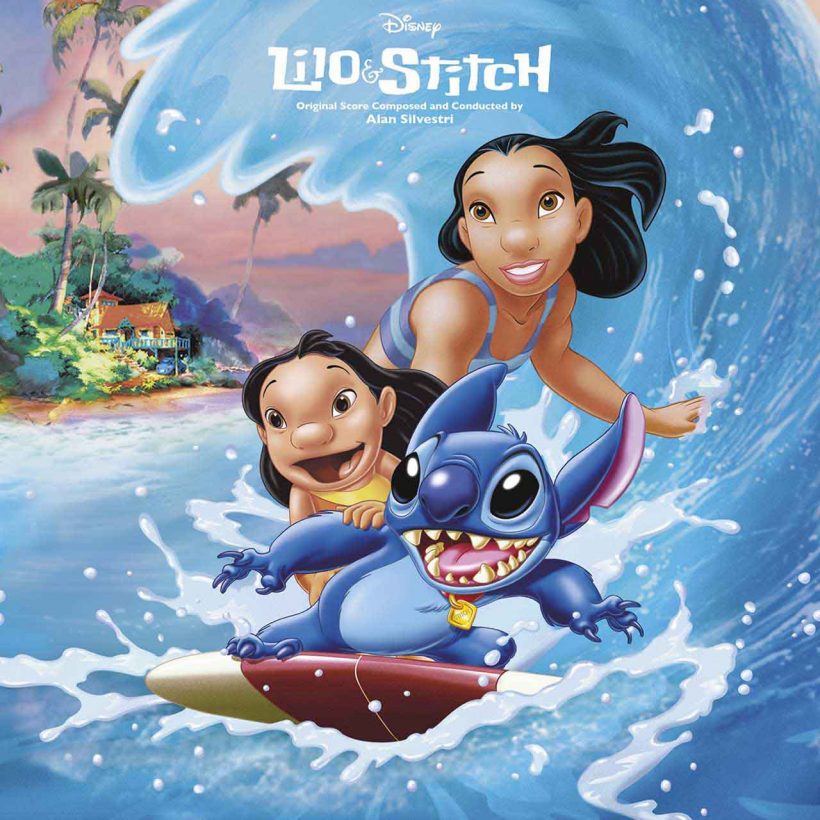 Since its 2002 release, the big-hearted and off-kilter Lilo & Stitch has become a firm favorite among Disney fans. The tale of a dangerous alien (Stitch) on the run from interplanetary authorities crash-landing on Hawaii and finding refuge with an Elvis Presley-obsessed little girl named Lilo was not only a box-office hit, but has inspired multiple sequels, an animated TV series, and established Stitch as a much-loved antidote to the usual princes and princesses. Still, the movie's success was something of a surprise.
When Lilo & Stitch was released in 2002 it represented a shift in direction from Disney. Since 1989's The Little Mermaid, the studio had enjoyed a string of hit animated movies based on tried-and-tested stories – Beauty & The Beast, Aladdin, Pocahontas, Hercules, even The Lion King (inspired by Shakespeare's Hamlet). The success was welcome, of course, but it also left some of the creative talent at the studio yearning for a project that they could have more control over.
Buy a special colored vinyl edition of the Lilo & Stitch soundtrack here.
Experienced animator, story supervisor, and artistic director Chris Sanders appealed to Disney to try something new. "Each film we produced was more complex and more expensive than the film before it," Sanders told Polygon in 2021. "One of the things I began to advocate was a return to a smaller film. That's what Lilo & Stitch was. We would pay for our story freedom by controlling our budget."
Sanders approached Thomas Schumacher, then head of feature animation at Disney, with an idea based on a children's story he'd written back in the 80s about an alien living in the woods among animals. Schumacher gave the green light but with a proviso – that the story should be set in the human world. Sanders recruited Dean DeBlois, and the pair fleshed the story out.
DeBlois told IGN in 2002 why they decided to set the movie in Hawaii, "We needed a rural setting. We were kind of over the whole epic, trying to orchestrate a thousand characters on screen. We wanted to do something that was very character-driven and small in scope…. We moved it to Hawaii because it has that small-town feel and yet there's this whole rich culture that's steeped in history."
Hawaiian Roller Coaster Ride (From "Lilo & Stitch"/Soundtrack Version)
Another way in which Lilo & Stitch differed from Disney's epics was in the use of music. In The Story Room, a documentary about the making of Lilo & Stitch, Sanders explained, "One of the areas that we cut back in when the budget was set was music. The thought was that music wasn't going to play a large role in this film because it wasn't going to be a Disney musical per se. Ironically, music plays a huge role in this film but that happened over the course of making the movie."
Work-in-progress scenes had been cut to existing Alan Silvestri scores, the composer's blend of whimsy and sincerity perfectly suiting the feel of the movie. DeBlois remembers in The Story Room that they felt, "If we can get Alan interested in this film, we're set." Silvestri agreed and the team began to consider how the music could best represent Hawaii in the movie. Aware of Hollywood's misrepresentation of Hawaii in the past, Silvestri met with a hulu master who recommended local musician Mark Keali`i Ho`omalu. Although Ho`omalu was initially reticent about getting involved, when he met the team, his opinion changed, as he told The Story Room, "When I met them, they were just as crazy as I was."
Ho`omalu performed two songs on the Lilo & Stitch soundtrack backed by The Kamehameha Schools Children's Chorus – "He Mele No Lilo" and an original song written by Ho`omalu especially for the film, "Hawaiian Roller Coaster Ride." The songs were uplifting, emotionally resonant, and had a modern edge that suited the movie.
He Mele No Lilo (From "Lilo & Stitch"/Soundtrack Version)
Another challenge to the filmmakers came with Lilo's love of Elvis Presley. As Sanders says in The Story Room, "You can't show him without permission; you can't talk about him without permission; you can't imitate him without permission; and you can't change the lyrics to one of his songs without permission. We had done all four!" The Elvis Presley estate granted their approval after a screening and even let Elvis recordings ("Stuck On You," "Suspicious Minds," "Heartbreak Hotel," "(You're The) Devil In Disguise," and "Hound Dog") appear on the soundtrack. Country star Wynonna Judd added a gutsy version of the Elvis hit "Burning Love" to the soundtrack, bringing it right up to date.
Despite the odds being stacked against it, Lilo & Stitch became one of the most beloved Disney animated features, proving that the creative instincts of its filmmakers were correct.
Buy a special colored vinyl edition of the Lilo & Stitch soundtrack here.