'Lōc-ed After Dark': Shining A New Light On Tone Lōc's Golden Age Classic
Making success sound so easy, Tone Lōc's 'Lōc-ed After Dark' was a laidback mega-hit with two juggernaut singles, 'Wild Thing' and 'Funky Cold Medina.'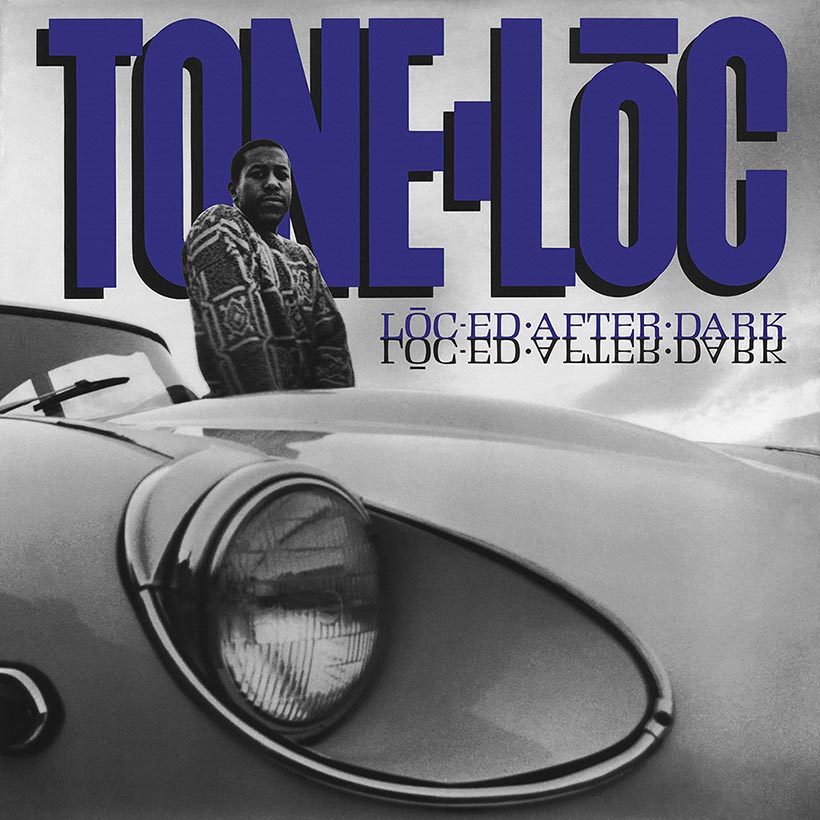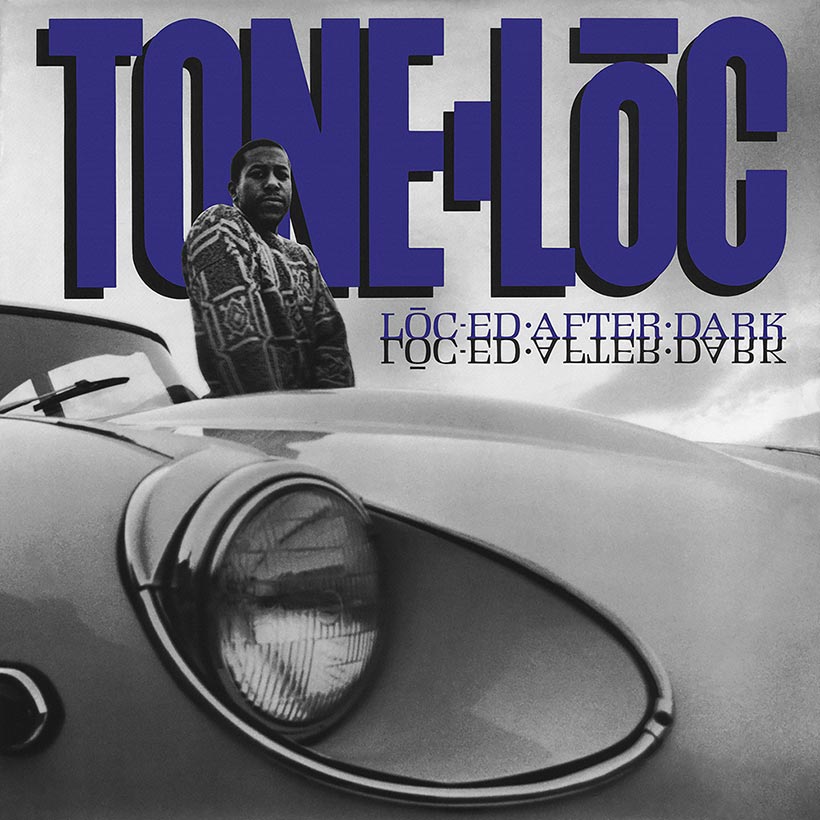 When Tone Lōc released Lōc-ed After Dark, on January 23, 1989, people were wondering, Where did that come from? Now the question would be, Where did that go? Because for a little while there, Tone Lōc was simply massive. Lōc-ed After Dark went double-platinum; two singles from it were ubiquitous. It hit No.1 on the Billboard album charts – in an era when such a position was almost unheard of for a hip-hop artist. While it was a short-lived super fame, Tone Lōc could rightly say, in his gravel-gargle of a voice, that '89 was his year.
Listen to Lōc-ed After Dark on Apple Music and Spotify.
The overnight sensation is a showbiz cliché, but the term could apply here. Tone Lōc didn't come from nowhere – like NWA and numerous others, he emanated from Compton and was a former gang member – but he had no history of musical success when he signed to the new label Delicious Vinyl. His first single, "On Fire," appeared in 1987 and didn't hit, though it was heard and noted in hip-hop circles. A re-pressing with a different B-side saw a thousand copies pressed. His second single, 1988's "Wild Thing," sold over two million copies. The follow-up, "Funky Cold Medina," had to settle for shifting just a million or so. For a time, everyone kept it lōc-ed on the man born Anthony Terrell Smith.
And so, the debut album, Lōc-ed After Dark. Dressed in a parody/tribute for the sleeve of Donald Byrd's Blue Note classic A New Perspective, it showed Lōc as successful and icily cool – both of which were suddenly true. The format was simple, the execution perfect. Lōc spoke of what he could do and how brilliant he was and all young men's fantasies over a selection of beats that included samples of rock records, giving the tunes a familiarity to an audience that normally disdained hip-hop. It wasn't entirely original; Beastie Boys and Run-DMC had done much the same, but Lōc didn't exactly copy their bullish style. He was a laidback presence, more chilled than thou. His music was relaxed, punchy, and curiously tidy.
Opening track "On Fire (Remix)," a reworking of his first single, sets things up nicely. Funky, dry, and unfussy, it rides the beats of Melvin Bliss' "Synthetic Substitution," a plain Jane break used in dozens of records but as funky as a bubble butt beneath Lōc's 60-grade sandpaper voice. Then came the first monster: the Van Halen-sampling, massive-selling, brain-mashing "Wild Thing." It just sits there steady, quietly lewd, a bada-bing of a tune as if someone gave Tony Soprano the mic and told him to make like Rakim. Today you might find it appealing but wonder what all the fuss was about, but back then "Wild Thing" caught the mood: hedonistic, lazy, with the sense of confidence and space that suggests a California bigger than Compton's streets, boulevards, and avenues. It f__ked the charts, then ate them.
The title track is even more stripped back. The punning title, taken from notices in public open spaces, tells you this guy lives by night. Quoting, more or less, from The Blackbyrds' jazz-soul classic "Rock Creek Park," Lōc explains just how crazy he can get – Lōc is short for "Lōco" – without sounding remotely excited, which is this rapper's credo. It would figure that he'd also draw a beat from Tom Browne's "Funking From Jamaica," another tune from the commercial fusion pantheon, for the next selection, "I Got It Goin' On." And when he selects a break from a more soulful source, it's a bedroom one: there's a Barry White sample on ʻCutting Rhythms." Just when you think everything's kinda predictable in that particular track, producers The Dust Brothers sling in a well-disguised cut-up of Wings "Band On The Run" just to bring a "WTF!" response.
The other breakout track, "Funky Cold Medina," a tribute to a supposed aphrodisiacal vodka concoction, purrs along on a two-chord rock lick and a sexual tale or 20. It must be a dry drink because Lōc sounds arid. "Next Episode" is a touch more uptempo, meaning the rapper has to sound just a shade more animated and even allows a laugh in his voice. "Lōc'in' On The Shaw" is a builder, starting with a bare-minimum machine beat and churning along with some menace. But this is an atmospheric one for cruising the seafront after dark and pulling on Mary Jane; if you are waiting for a rhyme, you'll wait in vain. "The Homies" sounds like a throwback to an earlier hip-hop era, all clattering drum break and pissed-up party rhyme. "Don't Get Close" could be an anthem for this shades-wearing, detached talker. "Cheeba Cheeba," an early single, draws its title from the beat it bites (Harlem Underground Band's "Smokin' Cheeba Cheeba") and, aside from Lōc's tales of getting mashed, features a soulful vocal from N'Dea Davenport, soon to join Brand New Heavies. It's a long track and Lōc had a slew of verses to spit.
Lōc-ed After Dark: where did it go? Everywhere. That turned some of the hip-hop hardcore against him, assuming commercialism, and his next album didn't sell anywhere near as well. (Ain't that just insane? You unleash a double-platinum album yet only get to make one more record.) Well, Lōc-ed After Dark was commercial, but only because it caught the mood of the time, when hip-hop was busting out of the ghetto and reaching new ears thanks to the patronage of MTV, where Lōc's Californicating charisma and downbeat ease played well. If the album sounds of its time, that's OK: nostalgia has come into play, giving it a fresh glow. Play it when night falls and marvel at how easy Lōc makes success sound.