Maroon 5's Best Moments: 10 Times They Absolutely Nailed It
From enlisting fans to help create videos, to impressing The Rolling Stones, Maroon 5's best moments capture a truly modern band at their peak.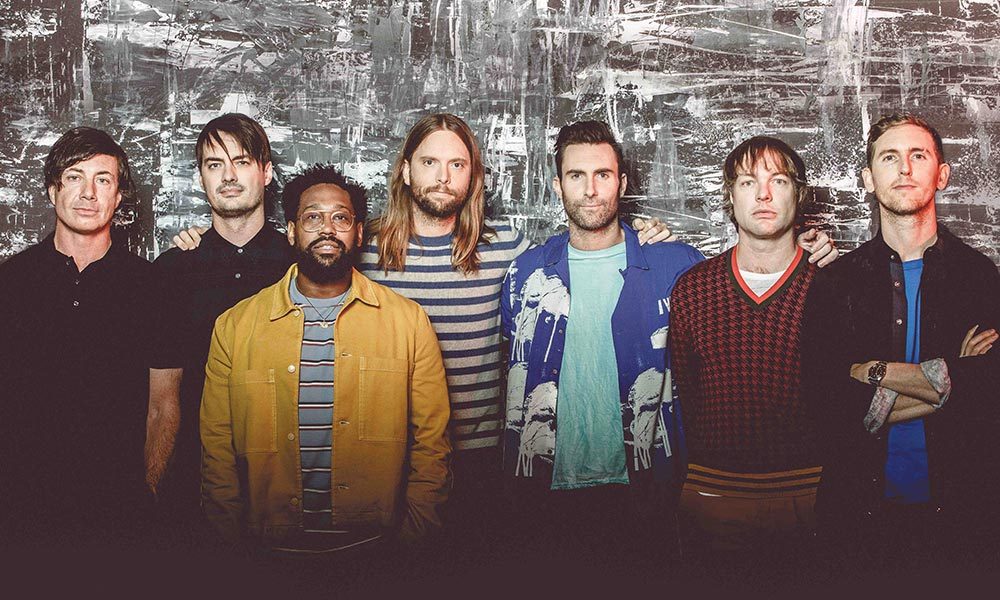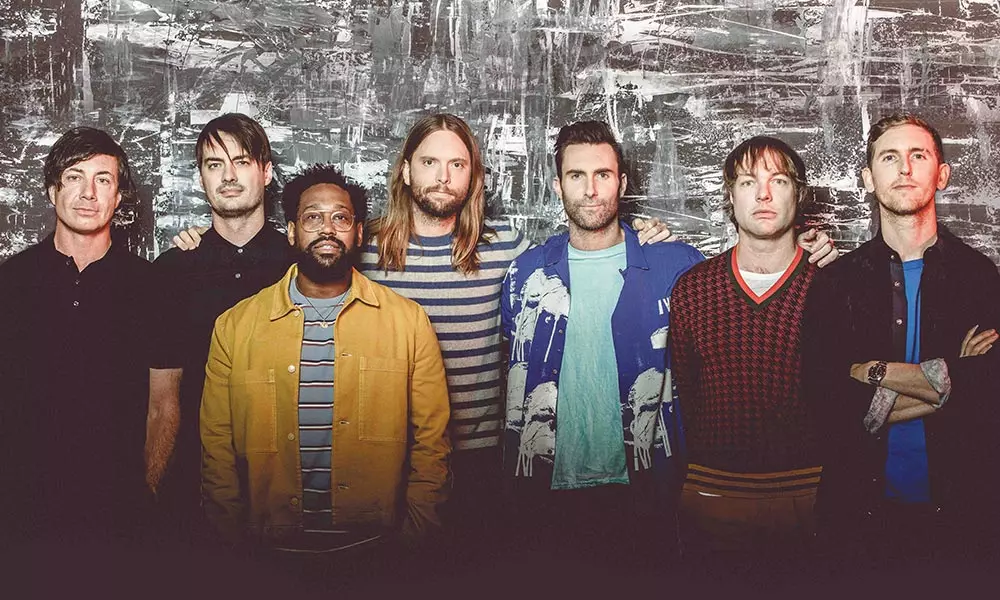 It seems that everywhere you look, Maroon 5 are smashing another record, dropping another classic, making another surprise collaboration, or just plain astounding you with the seemingly endless run of creativity that Adam Levine and co seem to enjoy. Not just charting the history of a band, Maroon 5's best moments trace the development of pop music in the 21st century, whether it's reveling in their gleefully genre-blind mash-up of styles, or harnessing the power of social media and their devoted fanbase to create truly astonishing moments that will go down in history.
With their much-anticipated Super Bowl performance seemingly set to add another to the list, we take a look at ten of Maroon 5's best moments.
Listen to the best of Maroon 5 on Apple Music and Spotify, and scroll down to read our pick of Maroon 5's best moments.
10: The band ask fans to help with The Daylight Project
Sometimes the flashier tracks get all the glory, but 'Daylight' – from Maroon 5's fourth album, Overexposed – proves that slow burners can often linger the longest. Released in November 2012 as Overexposed's third single, the song showcased the melodic charisma of the band's softer material and gave Maroon 5 another US Top 10 success. Acclaimed producer Jonas Åkerlund crafted an innovative video from The Daylight Project, a platform where fans could share their thoughts and feelings. Frontman Adam Levine has said many times that 'Daylight', created with legendary hitmaker Max Martin, is his favourite track on Overexposed.
Maroon 5 - Daylight (Official Music Video)
9: "This Love" becomes an international smash
The band's debut single, 'Harder To Breathe', had nibbled at the upper tiers of the charts, but this – the band's second single – was their big international breakthrough and their first radio staple, likely to feature on playlists for decades to come. Adam Levine wrote the song with keyboardist Jesse Carmichael and it ended up becoming the third most-played song of 2004, earning the band a Grammy for Best Pop Performance. Written about Adam's relationship at the time, 'This Love' bears all the hallmarks of classic Maroon 5: soulful melody, a rocky spine and an assured, memorable vocal from the band's charismatic frontman. The videos would get a little slicker, but the 'This Love' secured an MTV Award for Best New Artist and would showcase what was to come. The earliest among a long list of Maroon 5's best moments.
Maroon 5 - This Love (Official Music Video)
8: The "Payphone" video breaks the bank, unnerves parents
By 2012, Maroon 5 videos had become marquee events, but 'Payphone', featuring rapper Wiz Khalifa, had the sort of big-budget treatment you would expect from a Hollywood blockbuster… It's the clip you'll most likely find in a Maroon 5 time capsule. The sharp way the band's compositions flirted successfully with contemporary pop styles is clearly in evidence here – 'Payphone' fit easily in pop and urban playlists, and, while its explicit lyrics and the video's edge-of-your-seat drama unnerved parents, there's no doubting this was Technicolor, widescreen Maroon 5, fast on their way to becoming the biggest band in the world.
Maroon 5 - Payphone ft. Wiz Khalifa (Explicit) (Official Music Video)
7: Maroon 5 give newlyweds the wedding present of their lives with "Sugar"
Distancing this summery pop standard from its simple yet effective video treatment is now almost impossible – a testament to the band's visual flair. From a run of great video performances, 'Sugar' actually takes one of the simplest approaches. Casting Maroon 5 as the ultimate LA wedding band adds a magic accessibility to a song that was lifted from 2014's V; despite being the third single taken from the album, 'Sugar' would become the biggest of them all. Written with Mike Posner, it was performed on TV shows, including The Voice, but no matter how good those appearances were, it's the great video we're always going to return to, easily staking its claim among Maroon 5's best moments.
Maroon 5 - Sugar (Official Music Video)
6: A single Ellen performance of "Don't Wanna Know" hits big on both sides of the Atlantic
Kendrick Lamar guested on the first single from Red Pill Blues, but wasn't featured in the kooky Pokémon-inspired video. Benny Blanco shares production duties on the song, neatly bridging contrasting aspects of Maroon 5's work: contemporary dance influences, soul and R&B top-notes, and the rock foundations that all their songs are built on. Performing 'Don't Wanna Know' live on Ellen for the first time helped the band score another Top 10 hit on both sides of the Atlantic in 2016.
Maroon 5 - Don't Wanna Know (Live from The Ellen DeGeneres Show)
5: "She Will Be Loved" proves they were no one-trick ponies
Following a first big hit is a challenge that many bands fail at, but Maroon 5 bettered 'This Love' with 'She Will Be Loved' – a powerful ballad that further broadened the band's audience away from its alt.rock base. In Australia, the song introduced the group to the top of a singles chart, three years before they reached the same position stateside (though 'She Will Be Loved' matched the No.5 placing of 'This Love' in their homeland). Sophie Muller steered the band's first truly memorable video production with a clip that starred actress Kelly Preston trapped in a complex love triangle involving Adam Levine. The impact Down Under led to Australian singer Kate Ceberano being one of the first artists to cover a Maroon 5 song when she recorded 'She Will Be Loved' for her So Much Beauty album four years later.
Maroon 5 - She Will Be Loved (Official Music Video)
4: The "One More Night" Live On Letterman shows everyone how it's done
As the second single from Overexposed, 'One More Night' was heavily promoted across a range of TV slots and live shows, but it's the Live On Letterman performance in New York that goes down as one of Maroon 5's best moments in front of the cameras, showcasing the then-five-piece at their tightest. Shellback and Max Martin collaborated on the track, and the dramatic video, which amped up Adam Levine's sex appeal to red-hot pitch, is among their most memorable. Keyboardist and guitarist Jesse Carmichael was on a break from the band during the creation of Overexposed, but PJ Morton stepped into the breach after a spell supporting the group's live shows. The song became another Billboard chart-topper for Maroon 5 and reached the Top 10 in the UK.
Maroon 5 - One More Night (Live on Letterman)
3: "Makes Me Wonder" makes Billboard chart history
There's a moment when you know a group are in it for the long haul. 'Makes Me Wonder' was Maroon 5's inaugural US chart-topper and launched the It Won't Be Soon Before Long album in 2007, signaling that important gear change to the world. The band's soul and funk influences were truly front of stage for the first time, helping the catchy track make Billboard chart history, when it registered one of the biggest-ever jumps to the top spot, vaulting from No.64 to the pole position. The song secured another Grammy win for Best Pop Performance and saw the band celebrated as innovative songwriters who were prepared to experiment and adapt their sounds to accommodate contemporary influences. 'Makes Me Wonder' might have borrowed its hooks from dancefloors of the past, but it had its sights fixed firmly on the future.
Maroon 5 - Makes Me Wonder (Official Music Video)
2: "Girls Like You" makes a potent statement for the 21st century
Maroon 5's fourth US chart-topper, recorded with rapper Cardi B, is one of those infectious earworms that we'll likely still be humming decades from today. Its simple, nagging hooks build and build, and saw the track – the third single from Red Pill Blues – become one of the biggest radio hits in years (and arguably the biggest 21st-century hit to date). The clever video, featuring a host of celebrity cameos alongside Adam Levine, chimes perfectly with contemporary culture, which is now finally looking hard at how we treat each other. A simple, understated celebration of women that makes its point with potency, 'Girls Like You' easily ranks among Maroon 5's best moments.
Maroon 5 - Girls Like You ft. Cardi B (Official Music Video)
1: "Moves Like Jagger" gets approval from the man himself
In the unlikely event that someone doesn't know who Maroon 5 are, they'll certainly know this song, which broke records to become one of the world's biggest selling singles of all time, and tops our list of Maroon 5's best moments. Adam Levine's fellow-The Voice coach Christina Aguilera was drafted in to guest on the final single release from a repackage of 2010's Hands All Over album, while the Jonas Åkerlund video was another gem that still receives regular airplay. Mick Jagger called the homage "very flattering", but has joked that he'd wished he could collect royalties from the track. A perennial party favorite since 2011, it's been nagging him ever since!
Maroon 5 - Moves Like Jagger ft. Christina Aguilera (Official Music Video)
Looking for more? Discover the best Maroon 5 songs of all time.
Format:
UK English