'Live In Europe': Intimate And Commanding, Melody Gardot Bares Her Soul
On 'Live In Europe', Melody Gardot proves herself to a commanding performer who can commune intimately with our hearts and souls.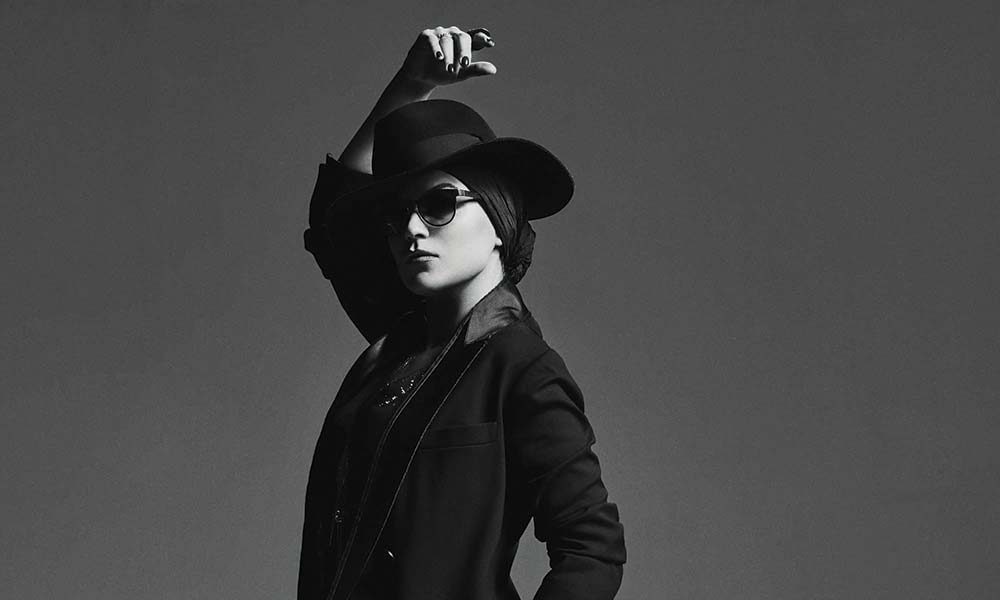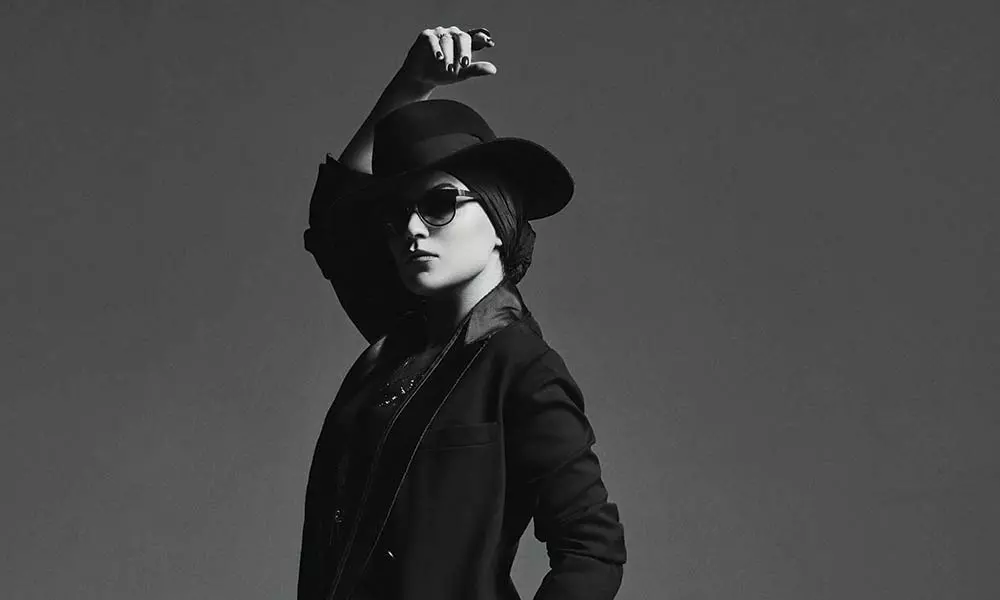 When one door shuts, another one can sometimes open, revealing a new path or opportunity hitherto unknown or even unsought. And so it was for Melody Gardot. Her life almost ended when she was knocked from her bicycle in a road traffic accident in Philadelphia during 2003, when she was 18. She was lucky to survive but was left in constant pain and had to battle life-changing head and spinal injuries.
It was there, while lying in her hospital bed, that a new door of opportunity opened for her; Gardot discovered that singing – and, later, writing songs – offered not only a form of emotional healing and therapy but also a form of cerebral rehabilitation that would help recover her cognitive abilities. For Gardot, then, music is as essential to her being as oxygen – and its importance to her can be felt in every heartfelt note that she sings.
Listen to Live In Europe right now.
Melody Gardot's hallmark is intimacy and storytelling. Stylistically, she fuses the naked, febrile emotion of Parisian chanteuse Edith Piaf with the cool coquettish artifice of Peggy Lee and comes up with a unique sound defined by a hushed, torch-song-like delivery complete with a tremulous vibrato. Her approach is often decidedly low key but it's also high on emotion. Over the course of four studio albums for Decca Records – Worrisome Heart (2008), My One & Only Thrill (2009), The Absence (2012) and Currency Of Man (2015), where she explored jazz, blues, world music, soul and gospel – Melody Gardot has carved a unique niche for herself as a singer and performer. And she's scored some hit singles along the way ('Worrisome Heart', 'Who Will Comfort Me', 'Baby I'm A Fool') and also accrued a big fanbase in Europe, where's she's racked up several gold and platinum albums.
It perhaps fitting, then, given the acclaim she's enjoyed on the continent, Live In Europe, released on 9 February 2018, presented a clutch of songs recorded on tour there between the years 2012 to 2016, in locations that range from Barcelona and Lisbon to Paris, Utrecht, Amsterdam and London. This is not the first time that the Philadelphia-raised singer has released live recordings – as two EPs, Live In Soho (2009) and Live In Paris (2010) – both attest, but Live In Europe, a double-CD and triple-LP collection comprising 17 tracks, was her first full live album.
Melody Gardot - Live In Europe - Official Trailer
As its front cover intimates, Live In Europe reveals Gardot in all her glory – in terms of being a singer and songwriter. The image is arguably a metaphor for what Gardot feels when she walks on stage: exposed, naked, vulnerable; baring her heart and soul in public. But it's that sense of intimacy with her audience that thrills the singer most of all. She writes in her liner notes that the album, which she curated and compiled herself from 300 performances, is intended as a gift and a thank you to all her fans. Ultimately, what drove her decision to choose the songs that ended up on the finished album was, she wrote, "simply down to the 'feeling', the nostalgia, the memory – it's not about perfection or ego or demonstration – it's just about what happens live – because live there is only one element that counts: heart."
Gardot's gift for conveying intimacy is best expressed by the opening track, a mournful version of 'Our Love Is Easy', where her sonorous voice floats over skeletal but telling arrangements. Likewise, the haunting 'Corners Of My Mind' and also one of her signature songs, 'Baby I'm A Fool' (there are two versions included on the album, one recorded in Vienna and the other in London) capture her at her vulnerable and delicate best. And yet despite the fragility of some of her romantic-themed songs, where the drama is internalised rather than outwardly expressed, Live In Europe illustrates that, in an in-concert context, Melody Gardot dashes preconceptions that some people may harbour of her being a diffident wallflower.
Melody Gardot - Morning Sun (Official Video)
On Live In Europe, Gardot breaks out of her shell and perceived comfort zone by delivering some dynamic uptempo songs. 'Tchao Baby' – a song she dedicates to an ex-boyfriend, whom she describes as "a jerk", much to the audience's amusement – is an explosive meld of blues and gospel elements featuring blaring horns. The throbbing 'Bad News', with its honking sax, also finds Gardot letting rip in a more declamatory vocal style, as does 'Who Will Comfort Me', which is driven by a shuffle groove over which Gardot jousts with wailing trumpets.
The most atmospheric performance on the collection comes in the shape of a cinematic live version of 'The Rain'. Its ambience is almost noir-esque as it begins with the crescendoing patter of tom-tom drums, before a violin and then a jazzed-up saxophone enter. It's a full four minutes before we hear Gardot's voice intoning the words "The rain came down in sheets that night…" as she begins telling a tense story in which stormy weather forms the backdrop to a doomed love affair.
Gardot also serves up sultry tangos ('Goodbye') and a piquant helping of antique-style Gypsy jazz ('Les Etoiles') with full-band arrangements. Sometimes, however, the simpler a song is, the more effective it is – a case in point being a thrilling, stripped-back samba-style take on the Judy Garland-associated standard 'Over The Rainbow', on which Gardot's luminous voice is accompanied by just guitar and percussion. It's one of many magical moments to be found on Live In Europe, an album that shows us how Melody Gardot has matured into an assured performer who commands the stage while her voice communes intimately with our hearts and souls.
Melody Gardot: Live In Europe can be bought here.
Format:
UK English