Best Muddy Waters Songs: 20 Essential Tracks
Twenty of the best Muddy Waters songs: legendary cuts from the blues legend who helped launch Chess Records and inspired The Rolling Stones.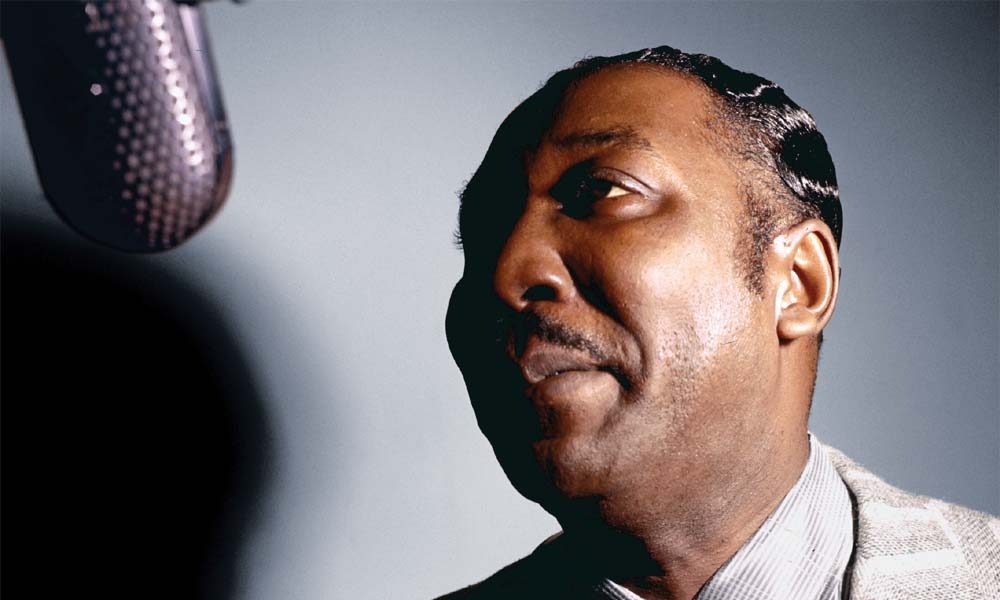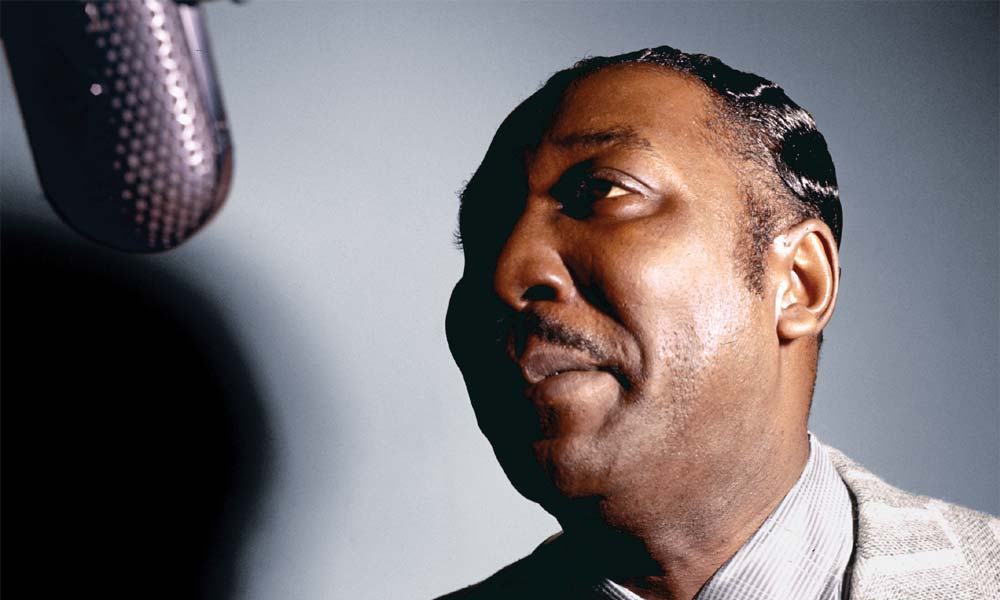 For many, he was the greatest bluesman ever to growl into the mic. His authority was absolute. Whether his easy, wry smile was crossing his avuncular face, or he was barking tough warnings in deadly earnest, he knew how good he was. Bands far richer than him stole his music, copied his style, even named themselves after his songs. But he remained proud, strong, and fiercely individual… We're talking about Muddy Waters – who else? By the time he died, on April 30, 1983, Muddy Waters had truly changed the course of popular music, and the best Muddy Waters songs are an essential introduction to the electric blues and proto-rock'n'roll
Listen to the 20 best Muddy Waters songs on Spotify.
Muddy Waters' birth
McKinley Morganfield was born on April 4, 1913, 1914, or 1915 in Mississippi (poor black folk in the US south often didn't adhere to the rules of registering births because society didn't care if they lived or died). His mother died young and he was raised by his grandmother, who was amused by her grandson's inclination to muck around in muddy water; she called the toddler Muddy. He was fascinated by music and began playing guitar and harmonica in his teens, modeling himself on Robert Johnson and Son House when he sang at parties. The kid got good, learning the tricks that he'd deploy time and time again in the best Muddy Waters songs.
Though he wasn't missing, Muddy was "found" in Stovall, Mississippi, by blues and folk historian Alan Lomax. He sang 18 songs into Lomax's tape recorder in 1941 and 1942; Lomax called them field recordings, but they were done right there in Muddy's shack. Muddy was shocked when he realized how good he sounded: he'd never heard himself sing before. In 1943 he moved north to Chicago and played in clubs, but the city crowd was so noisy that Muddy had to get an electric guitar. Three years later, the record companies were sniffing around and Muddy signed with Aristocrat; two years after that, in 1948, he hit with "I Can't Be Satisfied."
Though still one of the best Muddy Waters songs, "hit" may not be quite the right word. In post-war America, bluesmen didn't have pop "hits." They had their own chart (for which, read: "ghetto") in which "race records" could compete. Muddy made No.11 in this listing, a decent showing for an unknown guy releasing his first single for a newish label. "I Can't Be Satisfied" was a great record; it churns along with plenty of the "rythm accompaniment" (sic) the label promised, though it was only Mud and his slide guitar, plus the slapping bass of Ernest "Big" Crawford. It's a raw, unfinished Muddy, but he's got personality aplenty, sells the song, and the voice is all his own. The thing that comes across most is his sheer confidence: this is a man who knows what he's doing. On the flip is another landmark: "I Feel Like Going Home." It's easy to regard this as simply a personal lament, but Muddy was representing a generation of black southerners who took the train to Chicago or Detroit in search of a better life in the city but still yearned for Southern ways. The song gave a title to the brilliant critic Peter Guralnick's first book about music, Feel Like Going Home, published in 1971.
Defining Chicago blues
By the start of 1950, Muddy's game was even tighter. He'd recorded "Rollin' And Tumblin'" with Baby Face Leroy for the Parkway label in January, angering Aristocrat, who insisted he recut it for them weeks later. The song dates from the 1920s, and everyone from Robert Johnson to Cream have covered it; while Elmore James' version ran Muddy's version close, Waters put the definitive stamp on this rollicking tale of booze and broads. He hollered the song with glee, though regret lurks in the lyrics: "I coulda had religion/This bad old thing instead." It's almost ridiculous that his next single, his first on the fledgling Chess label (and the second on the label overall), was another record which had a lengthy afterlife: "Rollin' Stone" earns it place among the best Muddy Waters songs, thanks in part to having inspired a little-known band of a similar name. The tune is also known as "Catfish Blues" and was one of the first songs Muddy learned to play.
Chess Records - A Brief History
Muddy didn't hang around gathering moss: he had hit his stride now and certainly wasn't green. At the end of 1950, he began a run of five straight Top 10 R&B chart hits, the biggest of which was "Long Distance Call," which found him in the company of harmonica star Little Walter (Muddy would play guitar on Walter's best-known instrumental, "Juke"). Muddy was profoundly a city dweller now, singing of Cadillacs and phones, but the country in him showed through in the line "Another mule kickin' in your stall."
Muddy hit a further hot streak in 1954, cutting another classic in "I'm Your Hoochie Coochie Man," written by Willie Dixon, who was fast establishing himself as Chess' chief songwriter. The song has ancient roots: the Southern black mysticism known as "hoodoo" features when a gypsy delivers a prophecy about the contents of his pregnant mother's bump. "Hoochie coochie" was an unambiguously sexual term: Mud was a lover, make no mistake. Everyone from Jimi Hendrix to Jimmy Smith has since covered the song.
Muddy Waters - Hoochie Coochie Man (Live)
Mud's next two singles were also articled blues classics that rank among the best Muddy Waters songs: "Just Make Love To Me" (better known as "I Just Want To Make Love To You") and "I'm Ready" were gutsy statements of the male libido from the pen of Willie Dixon. Both triggered cover versions galore, but Muddy's premieres of the songs were definitive. By now he was recording with a band that was as good as Chicago could muster, including Little Walter, pianist Otis Spann, Dixon on bass, Jimmy Rogers on guitar, and Fred Below on drums. They played it hard, loud and tight. When Muddy toured the UK in 1958, in the original "Judas" moment, fans were shocked to see him rocking with an electric guitar. This was not folk blues. It might have started that way, but he'd have starved in Chicago if he had played the clubs with an acoustic.
1955 witnessed a further Muddy classic in "Mannish Boy," an answer to Bo Diddley's "I'm A Man" and as much a gem as its inspiration. At last Muddy would have a genuine pop chart entry to his name – No.51 in the UK (though unfortunately that was in 1988, 33 years after he released it). Bo Diddley presumably didn't mind Muddy's witty scorn: he took a writing credit and publishing royalties.
In 1956, Mud returned to hoodoo with "Got My Mojo Working," a tune that inspired the names of bands, magazines and four-for-a-penny chews too. A staple of every wannabe show-off blues musician since, it's easy to forget that Muddy is mocking himself on a song first recorded by Ann Cole.
Muddy Waters - Got My Mojo Working (Live)
"You Shook Me" found the bluesman taking the unusual step of singing lyrics written by Willie Dixon and JB Lenoir over someone else's record: the instrumental "Blue Guitar" by Earl Hooker. Released in 1962, Muddy's version was paired with "Muddy Waters Twist," the latter a sign that Chess was unsure what to do with its blues acts in the early 60s. The record didn't chart, and neither did Muddy's next release, the mighty "You Need Love," another amendment to an Earl Hooker instrumental. However, both had an amazing afterlife: "You Shook Me" was covered by The Jeff Beck Group and Led Zeppelin, and the latter also covered "You Need Love" (as "Whole Lotta Love") after Small Faces had provided a blueprint with their recording. Later, CCS's version of the song became the best-remembered theme for British TV show Top Of The Pops.
Influencing the British blues boom
The blues had a revival driven by British bands in the mid-60s, and while all namechecked Muddy, he was unlikely to be screamed at by teenage girls, as The Rolling Stones were. But Muddy made some great singles in the middle of the decade: "My Dog Can't Bark" was fierce, fast, and rocking; "Put Me In Your Lay Away" found him in a very modern world. Muddy was booked at colleges and on the nascent festival circuit, but the mega sales enjoyed by bands often playing little more than watered-down versions of the best Muddy Waters songs eluded him.
Chess decided that what was sauce for the goose was sauce for the bluesman, and in 1968 they put Muddy in the studio with psychedelic soul band Rotary Connection, ace guitarist Phil Upchurch, and adventurous producers Charles Stepney and Marshall Chess. The resulting album, Electric Mud, stretched Muddy's sound to breaking point but, heard today, its opening salvo, a reworked version of one of the best Muddy Waters songs, "I Just Want To Make Love To You," is a remarkable and powerful piece of funky blues-rock that gets where it's going in its own time. In a weird kind of payback, Muddy also took on the Stones' "Let's Spend The Night Together" amid a wash of Cream-like psychedelics. Despite a critical panning, the album sold 150,000 copies in the first six weeks of its release. Muddy made further excursions into contemporary rock with After The Rain and Fathers And Sons, the latter so-called because it featured the new generation of blues players, including The Paul Butterfield Blues Band. In 1972, The London Muddy Waters Sessions teamed him with Steve Winwood, Mitch Mitchell, and Rory Gallagher, and featured "Key To The Highway," which Muddy had first cut in 1958 with Little Walter.
The blues had a baby and they named it rock'n'roll
In 1975, Chess ceased to function as a recording company and Muddy found himself without a label. Two years later, he signed to Blue Sky and cut Hard Again with producer-guitarist Johnny Winter. A long-time fan of the older man, who had been inspired by the best Muddy Waters songs, Winter decided an outbreak of taste was in order and made a straightforward, utterly Muddy Waters album. Mud thrived in this situation, making it clear where the music he heard around him had come from on "The Blues Had A Baby And They Named It Rock And Roll Pt 2." Muddy was now revered for being himself, and through to his final album, 1981's King Bee, he was in top form; they'd made him twist and go psychedelic, but, as the closing track made clear, there was "No Escape From The Blues" for Muddy Waters.
Buy the career-spanning 2CD Muddy Waters collection Can't Be Satisfied: The Very Best Of here.