'Nat King Cole At The Sands': When Jazz Royalty Graced Las Vegas
With an effortless sense of cool, 'Nat King Cole At The Sands' found the pianist and singer proving he could swing as well as Sinatra in Vegas.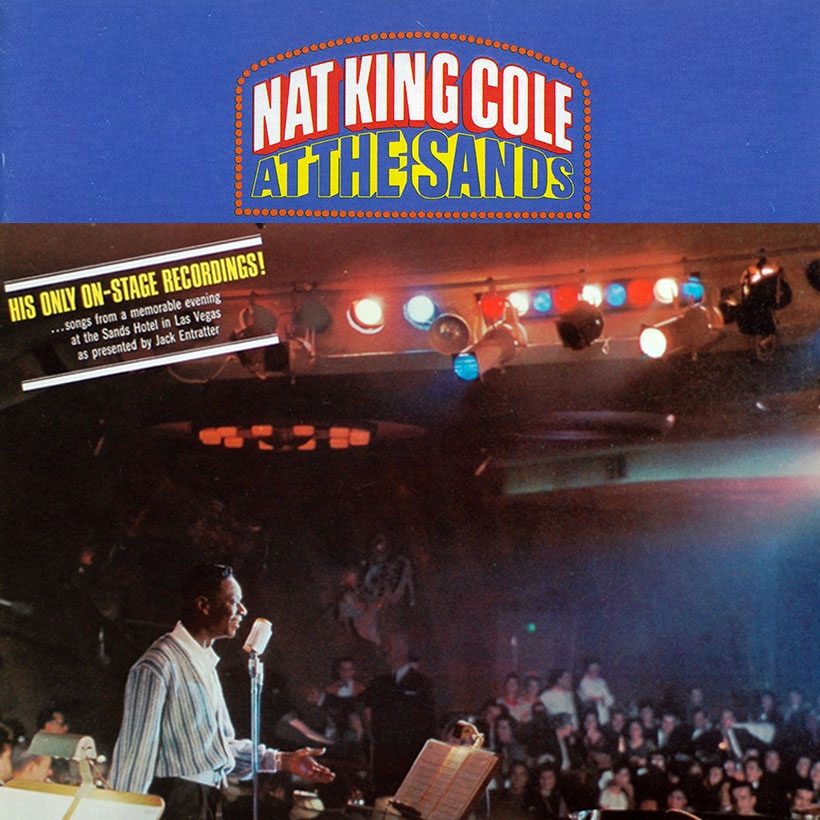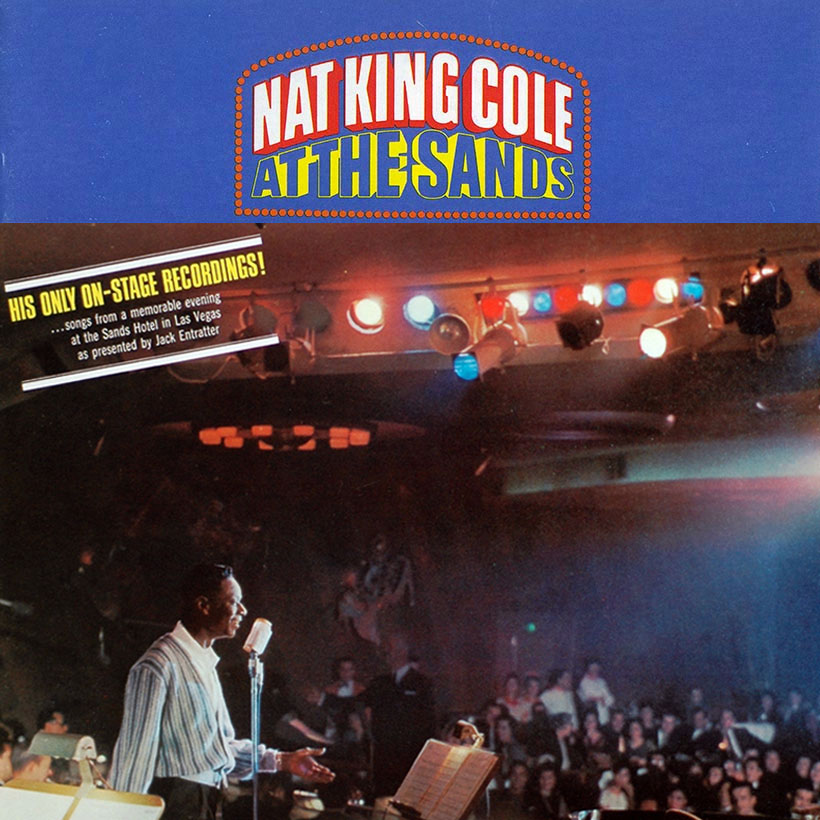 The Nat King Cole At The Sands album captured an iconic singer at the peak of his powers, performing live in one of Las Vegas' most famous venues, accompanied by an orchestra under the baton of conductor Antonio Morelli.
Listen to Nat King Cole At The Sands on Apple Music and Spotify.
Pure dynamite
In the early hours of Thursday, January 14, 1960, Nat King Cole delivered a dynamic live show in front of almost 400 people in the Copa Room at The Sands Hotel And Casino in Las Vegas. The singer did not go on stage until around 2.30am because the concert's late scheduling allowed his showbiz friends and other entertainers working in Vegas at the same time to see the show. These included husband-and-wife duo Louis Prima and Keely Smith, and comedians Jackie Gleason and Joe E. Lewis.
In terms of entertainment, the concert was pure dynamite. It was unusual, too, in that the singer's repertoire that night was not a collection of greatest hits and, surprisingly, only included three songs he had recorded before. Though initially scheduled for an April release by Capitol Records, producer Dave Cavanaugh decided to shelve Cole's first in-concert recording: his rationale for that decision, according to the album's original liner notes, was due to the glut of live albums flooding the marketplace in 1960.
A silky timbre and soulful phrasing
Sadly, by the time the record was finally released in 1966, Nat King Cole had been dead for almost a year (he passed away from lung cancer on February 15, 1965, a month before his 46th birthday). While the world mourned the premature passing of one of the greatest voices in pop and jazz, Nat King Cole At The Sands offered an opportunity to hear Cole live on stage in an exciting big band setting.
After a short but grandiose orchestral fanfare, an MC announces Cole's arrival on stage. The singer dives straight into the swinging and upbeat "Ballerina," first recorded in 1956 as the B-side of the single "You Are My First Love." The live version recreates Nelson Riddle's original arrangement and also features the recording's rhythm section: guitarist John Collins, bassist Charlie Harris, and drummer Lee Young.
The slow, bittersweet ballad "Funny (Not Much)" elicits hearty applause from the Vegas audience, who recognize the opening bars of a song that dated from a 1951 Capitol session with the arranger Pete Rugolo, and which appeared on the album Nat King Cole's 8 Top Pops. It showcases Cole's silky timbre, soulful phrasing, and clear diction.
An effortless sense of cool
Cole returns to the big-band swing era with "'The Continental," the first of eight tunes performed at The Sands that the singer never cut in a recording studio. First sung by Ginger Rogers in the 1934 Hollywood musical The Gay Divorcee, the song is given a fresh arrangement by Dave Cavanaugh.
Slower in tempo is "I Wish You Love." "This song is a lovely French melody," explains the singer, alluding to the tune's Gallic origins (its original title was "Que Reste-t-il De Nos Amours?"). The first English version of this poignant number was recorded by US singer Keely Smith, in 1957. Frank Sinatra transformed it into an uptempo tune on his 1964 album It Might As Well Be Swing, but Cole's version is more sober and reflective, though he gets back into a sublime swing groove on "You Leave Me Breathless," a song first sung by Fred MacMurray in the 1938 film Coconut Grove.
The big band sound behind Cole is even more vibrant on the rousing "Thou Swell," a Rodgers & Hart tune from 1927 that quickly became a standard (Frank Sinatra, Ella Fitzgerald, and Sammy Davis, Jr, also covered it). Cole delivers the high-velocity number with palpable verve but never loses his effortless sense of cool. Judging from the wild applause the song receives, the performance almost brings the house down; to calm things, the singer introduces his band and the orchestra, conducted by Tony Morelli.
Cole At The Piano
Cole describes the next tune, "My Kinda Love," as an "oldie" – an accurate description, given that the song came out in 1929 and was an early hit for crooner Bing Crosby. Nevertheless, the Alabama singer makes it his own with an unforgettable performance, his voice accompanied by strings and brass charts adroitly arranged by Dave Cavanaugh. "The Surrey With The Fringe On Top" is a Rodgers & Hammerstein number taken from the hit 1943 musical Oklahoma!, which Cole delivers as an effervescent swing number.
"And now, a little piano" is how Cole introduces "Where Or When," an instrumental interlude that showcases his dazzling jazz piano skills. His liquid right-hand piano lines glisten with crystalline beauty, occasionally enlivened by blaring horn interjections.
Cole leaves the piano for "Miss Otis Regrets (She's Unable To Lunch Today)," a classic melodrama from the pen of another Cole: Porter, whom Nat describes to the Vegas audience as "one of America's greatest composers." It is a compelling song that tells the story of a respectable woman who ends up hanging for murdering the lover who deserted her. Thanks to a dramatic Nelson Riddle arrangement – in which sweet strings are juxtaposed with more sinister brass lines – and Cole's emotionally nuanced delivery, the story is conveyed with aplomb.
Swinging as well as Sinatra
Nat King Cole At The Sands concludes with a rocking big-band take on WC Handy's proto-rhythm'n'blues number "Joe Turner Blues," a homage to the titular Kansas City singer who recorded the original version of "Shake, Rattle And Roll." Cole, who recorded the tune on the soundtrack to the 1958 movie St Louis Blues, uses it to bring his Vegas show to a thrilling climax.
Following its posthumous release, Nat King Cole At The Sands rose up the US album charts and, on April 2, 1966, peaked at No.74 in the Billboard 200. Though it did not achieve the giddy chart heights of some of his earlier records, as Cole's first-ever live album, it was a significant release, successfully portraying him as a charismatic on-stage performer who could swing as well as Sinatra.