Nat King Cole's Album No.1 On The First Ever Billboard Chart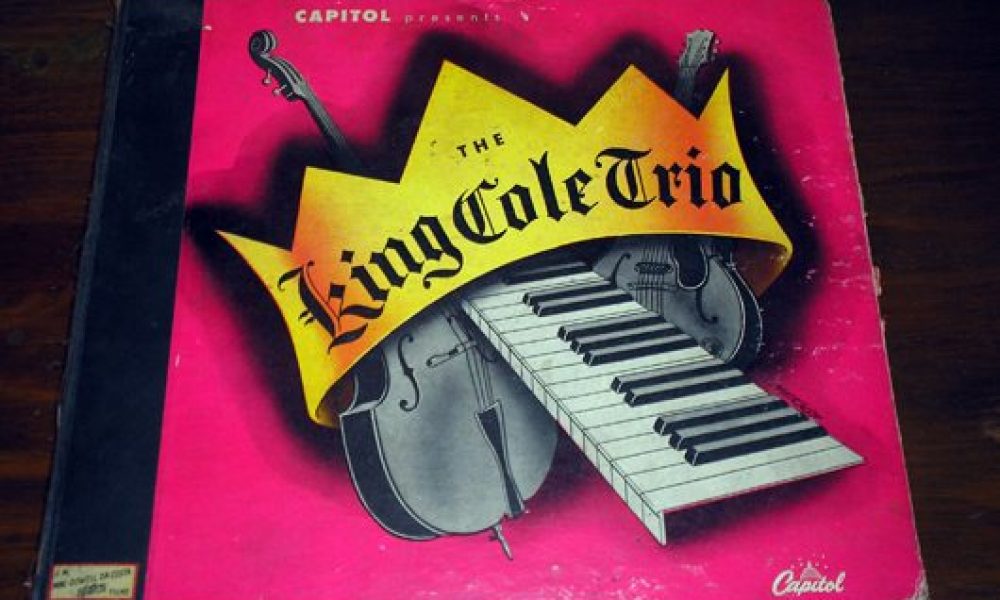 Nat Cole made his recording debut in July 1936 with his brother Eddie's band. Soon after he moved to Los Angeles where he began playing at clubs up and down the California coast, drawing praise from the jazz fraternity and particularly other piano players who marvelled at his talent. It was during this time that gained the moniker 'King' from an admiring club owner – it certainly stuck.

He was offered a residency at the Swanee Inn on North La Brea Avenue, just south of Hollywood. The place was small so a three-piece was the only option – the King Cole Trio was born; Nat enlisted bassist Wesley Prince and guitarist Oscar Moore to play with him.
The first time Cole's new group recorded was in 1939 and they did so as King Cole's Swingsters. In December 1940, the King Cole Trio signed to Decca Records and they recorded four songs including one that became synonymous with Cole over his lifetime, the beautiful, 'Sweet Lorraine'.
At this time, the King Cole Trio was very much a club act playing places like the Onyx Club in Los Angeles and the Beachcomber in Omaha, Nebraska where it was reported the band were earning $1000 a week. Nat's home from home in Hollywood was Herb Rose's 331 Club where he played for 17 months in all during 1942 and 1943. It all led to the band being billed as "America's foremost instrumental and vocal threesome" in the 1943 Billboard annual.
The King Cole Trio signed to Capitol Records in 1943 and their first session for their new label was on 30 November 1943 and their first release was 'Straighten Up and Fly Right' backed by 'I Just Can't See For Lookin' as Capitol 154. On 15 April 1944 'Straighten Up and Fly Right' entered the Harlem Hit Parade and two weeks later it made No.1 and went on to spend 10 weeks at the top. Almost inevitably it crossed over to the pop chart and made the top 10 in June 1944. The b-side made No.2 on the Harlem Hit Parade and the follow-up, 'Gee, Baby, Ain't I Good To You' went to No.1 on the same chart in September 1944 and made No.20 on the pop chart. Before the year was out the trio had charted three more times on the Harlem Hit Parade including, 'It's Only A Paper Moon' and 'I Realize'.
In October 1944 Capitol released the first King Cole Trio album. The four 78 rpm records housed in the album comprised of 8 songs, 'Body and Soul', 'Easy Listenin' Blues', Embraceable You', 'It's Only A Paper Moon', 'Prelude in C-Sharp Minor', 'Sweet Lorraine', 'The Man I love' and 'What Is This Thing Called Love'. On 11 November 1944, the album was reviewed in Billboard.
"On the strength of their 'Straighten Up and Fly Right' the King Cole trio shape up strong enough in name appeal to attract attention to a portfolio of platters. These eight sides provide ample opportunity to display a real degree of artistry rather than the jump and jive folly, the albums makes for inviting listening… the sides show off Nat (King) Cole as a piano stylist with a high degree of originality and individuality in his rhythmic gambles over the blacks and whites."
How right they were! It was to prove to be an historic album as it topped the very first Billboard 'Best Selling Popular Record Albums' chart on 24 March 1945. It spent most of the rest of the year on the best seller list, many of them at No.1. In the Billboard yearbook for 1944, 'Straighten Up And Fly Right' and 'All For You' were on the list of the 15 best selling Race Records for the year; only Duke Ellington had more, with four.
These 78 rpm 'albums' were so named because they collected together 4 shellac discs that had the appearance of a photo album. Today despite having gone through long playing records, cassettes, CDs and now downloads we still call them albums… and Nat King Cole's was the first to top the charts.
Listen to Nat King Cole on Spotify here
Format:
UK English