'When You Need A Laugh': Another Posthumous Chart Entry For Patsy Cline
Tragically, Patsy wasn't around to see 'When You Need A Laugh' debut on the country chart on January 11, 1964.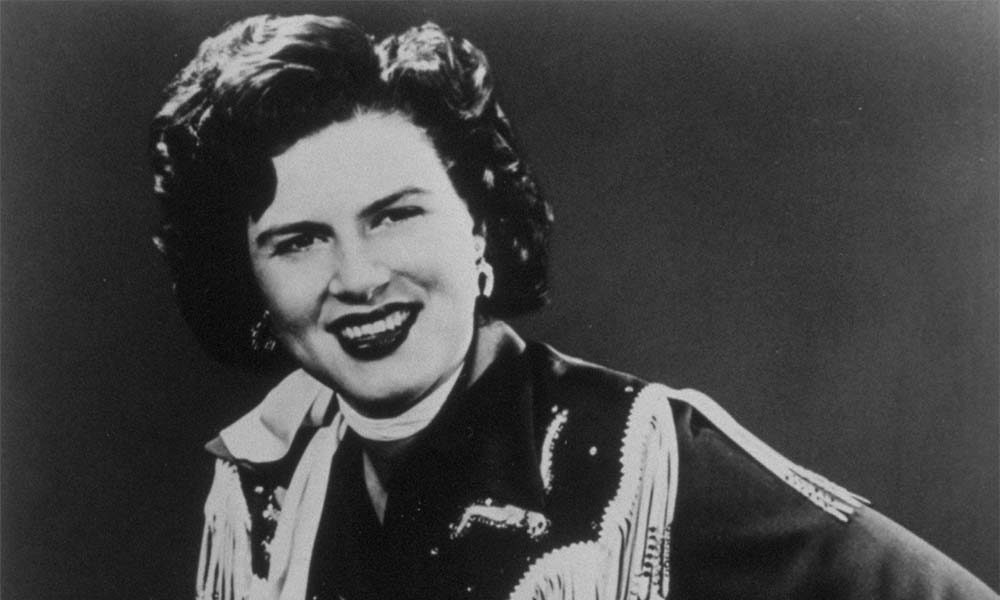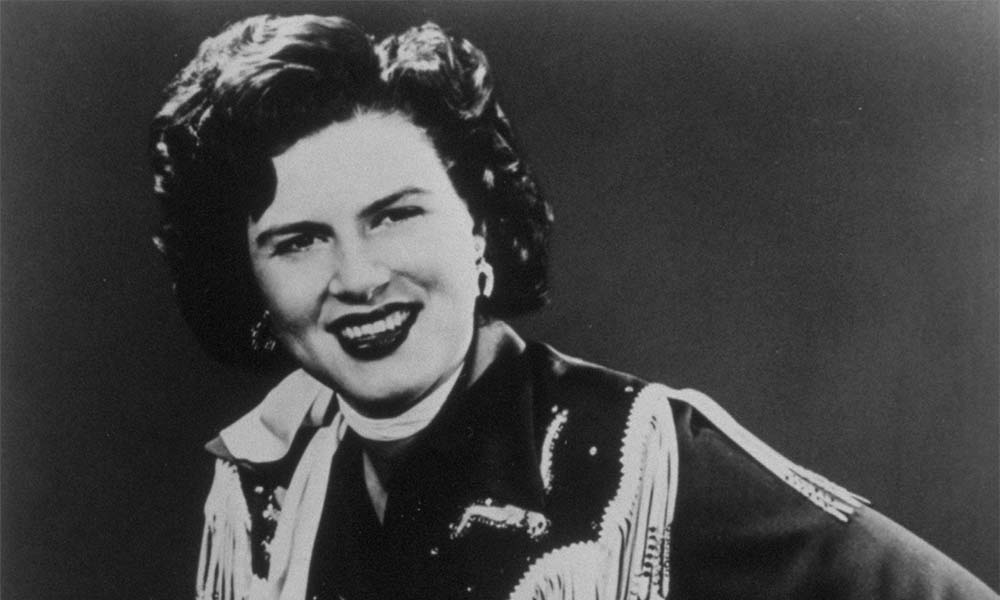 Everything was in place. The warm harmonies of the Jordanaires, the familiar velvet touch of Patsy Cline's unmistakable voice, the classy string arrangement, the tinkling piano and a quality song. The only thing wrong with "When You Need A Laugh" was that Patsy wasn't around to see it debut on the country chart on January 11, 1964.
Cline's tragic death at the age of 30 in March 1963 marked the end of an era in country music, but it certainly didn't mark the end of her career as a hitmaker. That year, she had consecutive, posthumous Top 10 hits with "Sweet Dreams (Of You)" and "Faded Love," before the release of "When You Need A Laugh," the self-mocking ballad written by fellow country artist Hank Cochran.
The writer and performer from Greenville, Mississippi had been one of Patsy's favourite composers. With Harlan Howard, he co-wrote her classic country chart-topper "I Fall To Pieces," then penned her only other No.1 "She's Got You." As an artist, Cochran had country chart singles of his own in 1962 and 1963, including the Top 20 hit "Sally Was A Good Old Girl." A prolific songwriter, his career stretched for decades ahead, before his death in 2010 and subsequent induction into the Country Music Hall of Fame.
Cline's version of "Laugh" would soon be included on the album A Portrait Of Patsy Cline, which was released in June 1964 and included less familiar entries in her catalog. It also featured "Faded Love," her 1962 Top 10 hit "When I Get Thru With You (You'll Love Me Too)" and a take on Bill Monroe's "Blue Moon Of Kentucky."
Listen to the best of Patsy Cline on Apple Music and Spotify.
This time, Decca was to miss out on major honors with the single. "When You Need A Laugh" entered Hot Country Singles at No.49, staying there a second week before disappearing. It re-entered at a new peak of No.47, but that would be the end of its run. But another album released at the same time, The Patsy Cline Story, would fare much better, eventually turning platinum.   
Buy or stream "When You Need A Laugh" on The Very Best of Patsy Cline.