'Rising': Rainbow Soar A Second Time With A Classic Metal Album
Extensive line-up changes couldn't stand in the way of a fast-emerging rock force.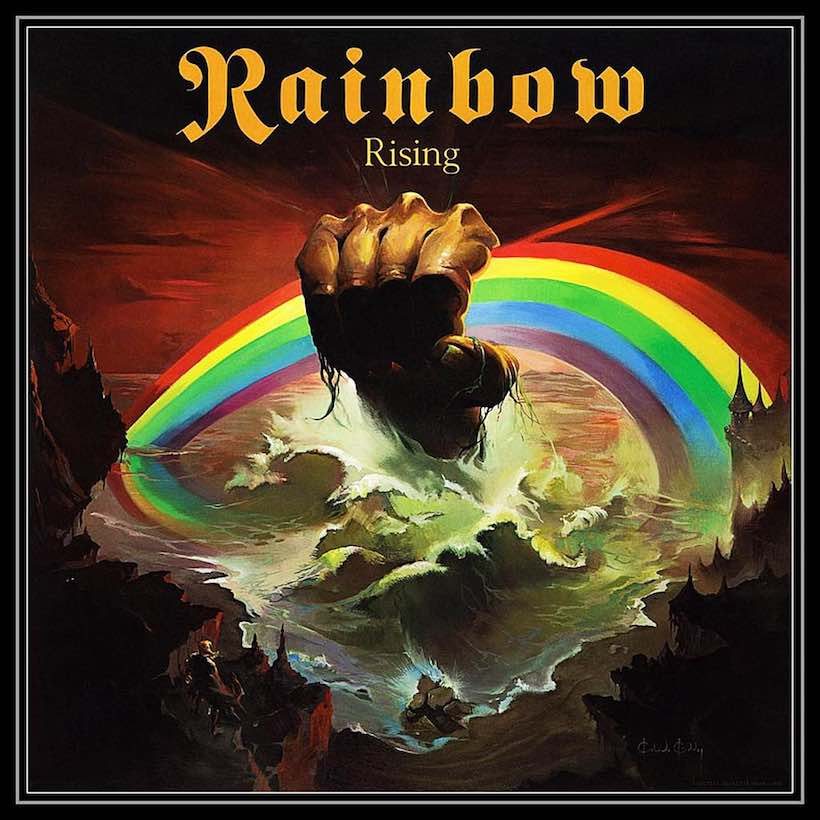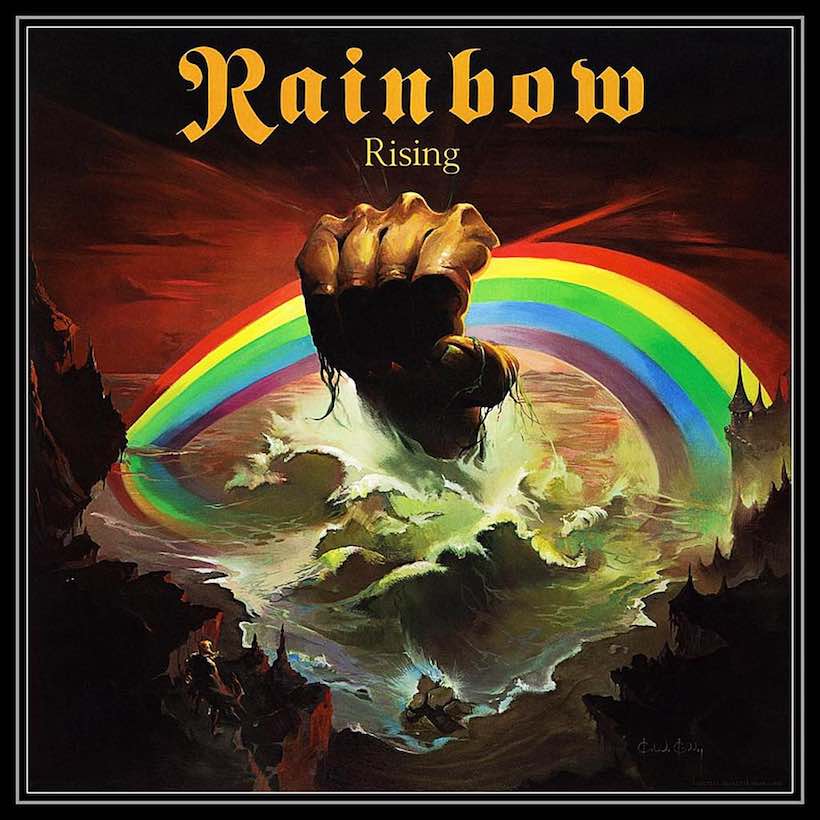 Rainbow's second album Rising, released on May 17, 1976, was soon living up to its name. It had a chart debut day on both sides of the Atlantic on June 5, as it entered both the UK and US bestsellers. That was despite the extensive changes in line-up from the first release, Ritchie Blackmore's Rainbow, a year before.
Blackmore and lead vocalist Ronnie James Dio were the only constant members from the first album to the second. Recorded at Musicland in Munich with producer Martin Birch, Rising added Tony Carey on keyboards, Jimmy Bain on bass, and powerhouse British drummer Cozy Powell. But the new version of Rainbow was immediately accepted by their fans.
The album eventually went gold in the UK and was named by Kerrang! magazine, early in its existence in 1981, as the greatest metal album of all time. In 2017, it placed inside the Top 50 of Rolling Stone's 100 Greatest Metal Albums of All Time list. As a measure of how revered it was by fellow rock figureheads, songs from it were prominent on the 2014 tribute album to Ronnie James Dio, This Is Your Life. Motörhead and Biff Byford covered "Starstruck" and Metallica mounted a Ronnie Rising medley of "Stargazer," "Tarot Woman," "Kill the King," and "A Light in the Black."
In the UK, the Rising LP debuted at a modest No.50. But just seven days later, it raced to its highest position of No.11. That was the exact same peak that its predecessor had achieved, but the difference was that, while Ritchie Blackmore's Rainbow had stayed in the Top 75 for six weeks, the new release had an initial 22-week run. In 1980, with the band enjoying even greater popularity, it returned for seven more weeks, then one more. It showed on the charts again in 1981.
Listen to the Rock This Way playlist, featuring more than 100 classic rock selections.
In the US, Rising reached No.48, with a 17-week stay, two weeks more than the first album had managed. All of this, too, well before Rainbow's days as a singles chart band in either country, and the album also hit the Top 40 in Germany, Sweden and New Zealand. Rising was the word, and two years later, Long Live Rock 'n' Roll would continue the trend, as Blackmore and co. confirmed their place at rock's top table.
Buy or stream Rainbow Rising.