reDiscover John Coltrane's 'Black Pearls'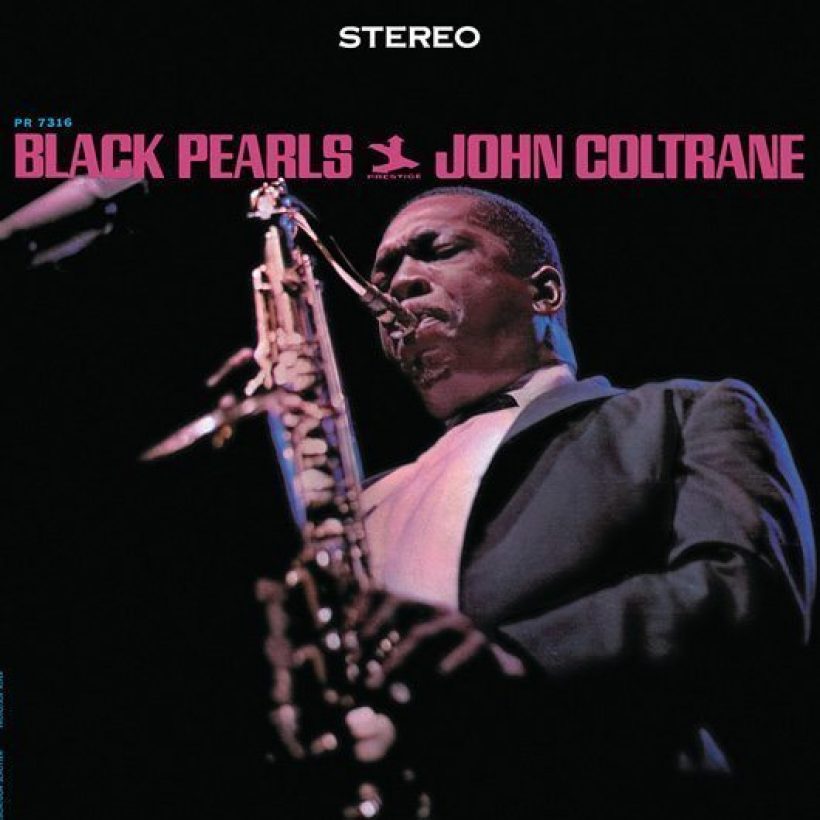 'Trane, having tragically died so relatively young, left a legacy of recordings that went unissued in his lifetime, many on the impulse! label. Prior to recording for impulse! he made records for, first, Prestige and then Atlantic Records. As John Coltrane's fame grew during the 1960s, following his first impulse! recording, Africa/Brass, Prestige issued eleven albums, mostly made up of outtakes from sessions that produced the four albums that the label issued between 1957 and 1959.
Given that two of the three numbers on Black Pearls, released in August 1964, were not released while Coltrane was under contract to Prestige you may imagine that there is some inferior about these tracks, nothing could be further from the truth.
All three numbers were recorded at Rudy Van Gelder's Hackensack studio on 23 May 1958, and were the entire recorded output from that day. The title track of the album, a Coltrane original, opens with trumpeter Donald Byrd and 'Trane introducing the riff while dueting, before it breaks into a glorious tenor saxophone solo. Prestige were impressed enough, at the time, to release an edited version of the number as a single – 'Black Pearls part 1 & 2'.
The other musicians on the session are, pianist, Red Garland, Paul Chambers on bass and drummer Art Taylor; all take a solo on 'Black Pearls' and Byrd's is particularly good. The second number on side 1 of the original LP is Oscar Hammerstein II and Sigmund Romberg's 'Lover Come Back to Me' from the 1928 show, New Moon and the opening two minutes are a real showcase for Donald Byrd.
Side two of the original is entirely made up of 'Sweet Saphire Blues', a number credited to Bob Weinstock, the founder of Prestige and producer of the album. According to Weinstock in 2001 they needed another number to roundout the record as the first two were not long. enough. "So I said Let's do a slow blues to finish it out."
Coltrane suggested that Weinstock write the song, right there and then. There was only one problem, Weinstock was no musician. 'Trane just said, "Just tell me what you want me to play. Should it go like this?" According to Weinstock, "He would play some notes. After having played a rough melody, he'd say 'Okay, you wrote it.'"
'Sweet Saphire Blues' leads off in typical Red Garland style, with a flowing, meandering, but superbly melodic solo, on which he's accompanied by Chambers and Taylor. A third of the way through it's time for 'Trane and he delivers a blistering double and triple-time solo.
Three days after this session Coltrane was back in the studio, not leading his own band, but as a member, of the Miles Davis Sextet that recorded 'Stella By Starlight' and 'On Green Dolphin Street.' The juxtaposition between the wonderful free-wheeling jams of the Coltrane band and the Miles Davis Sextet are fascinating to hear.
Format:
UK English