reDiscover Rod Stewart's 'An Old Raincoat Won't Ever Let You Down'
The debut LP was released when the Faces frontman was in the unusual situation of trying to launch solo and band careers at the same time.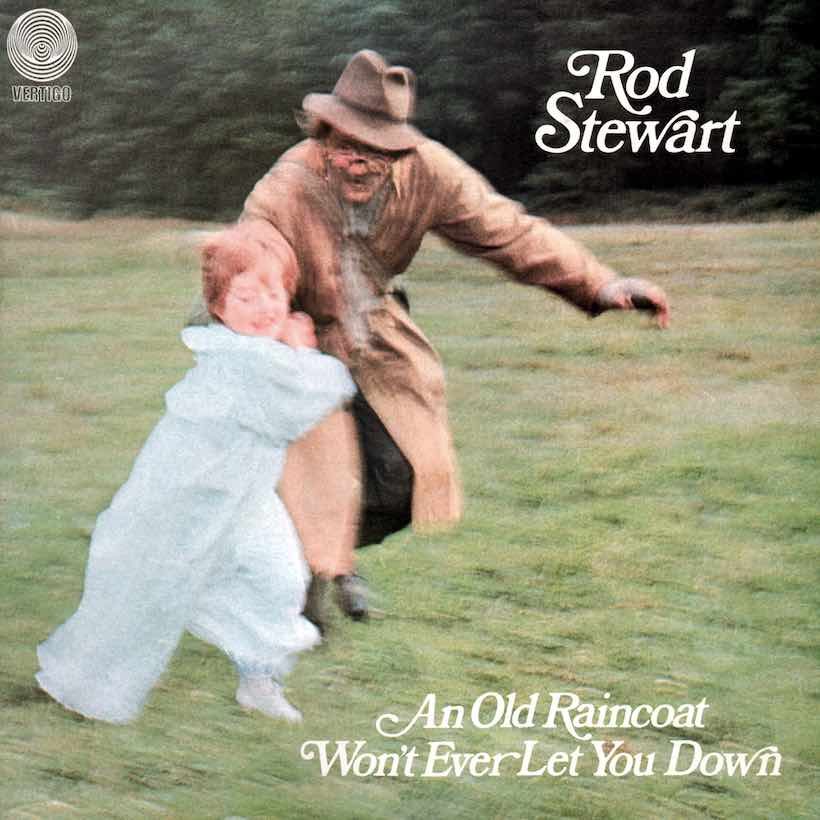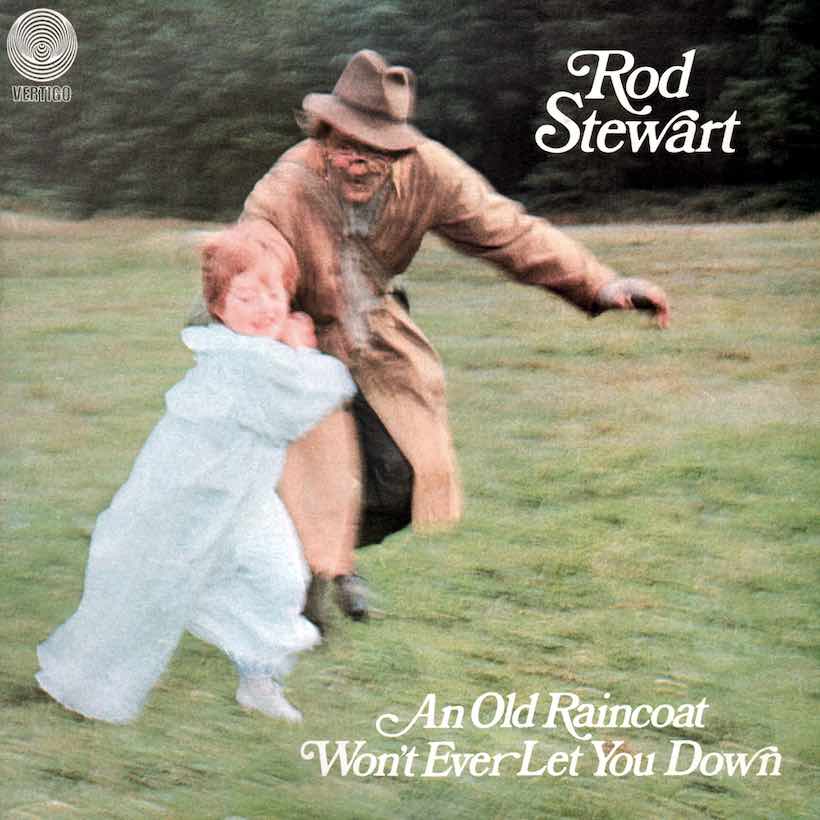 In the summer of 1969, Rod Stewart was an aspiring rock musician aged 24, with years under his belt on the road and in the studio as the featured vocalist with the Jeff Beck Group. Before that, he'd sung with Long John Baldry and the other R&B-steeped members of Steampacket. 'Rod The Mod' had even had a number of singles released in his own name, on Decca, Columbia and Andrew Loog Oldham's Immediate. What he had yet to do was release an album in his own name.
But after Mercury Records A&R man Lou Reizner signed him to a solo deal in 1968, and he'd waited out some contractual delays, Stewart was free to start recording that first solo set. It was then released in America first (as The Rod Stewart Album), in November 1969, and back in the UK in early 1970, and that release is our latest reDiscovered album, An Old Raincoat Won't Ever Let You Down.
Listen to An Old Raincoat Won't Ever Let You Down right now.
Stewart was then in the unusual and not ideal situation of trying to launch solo and band careers at the same time. He was also now confirmed as the singer in the Faces, the retooled version of the Small Faces formed after Steve Marriott's departure from the 1960s favourites. Their First Step debut was released in the UK in March 1970, only a month after Stewart's.
Raincoat missed the UK charts altogether, as did its only single, Stewart's version of the Rolling Stones' rocker from 1968, 'Street Fighting Man.' It seems strange now to remember that the song that has become by far the most well-known on that debut album, Rod's interpretation of Manfred Mann frontman Mike D'Abo's 'Handbags and Gladrags,' was not only not a hit, but not even a single.
The album, which listed Stewart and Reizner as co-producers, also had Rod's raspy voice wrapping itself around Ewan MacColl's folk standard 'Dirty Old Town,' later much associated with the Pogues; and another song that would be greatly celebrated in later decades, 'Man Of Constant Sorrow,' which found its greatest fame in the bluegrass interpretation by the Soggy Bottom Boys, so-called, on the soundtrack of the Coen Brothers' 2000 movie smash O Brother! Where Art Thou.
The remainder of the album showcased Stewart's own songwriting skills, on the tracks 'Blind Prayer,' 'I Wouldn't Ever Change A Thing,' 'Cindy's Lament' and the title song. His new Faces colleagues Ronnie Wood and Ian McLagan were among the players, as was Keith Emerson on 'Change A Thing.'
Reviewing the LP for Melody Maker, Richard Williams didn't hold back in his enthusiasm. He wrote: "Rod has done himself full justice with his tremendously powerful album, full of that wrenching, throat-tearing style for which he's justly famous…a fine, fine album." Even if the record failed to chart anywhere except for a No. 139 ranking in the US and No. 31 in Australia, An Old Raincoat is a fascinating indication of an emerging rock presence.
An Old Raincoat Won't Ever Let You Down can be bought here.
Follow uDiscover's Rod Stewart Best Of playlist.
Format:
UK English