Charles Stepney and Richard Evans: Soulful Symphonies Of Psychedelia
The duo were two of the greatest musical minds of the 60s and 70s, but remain little known today.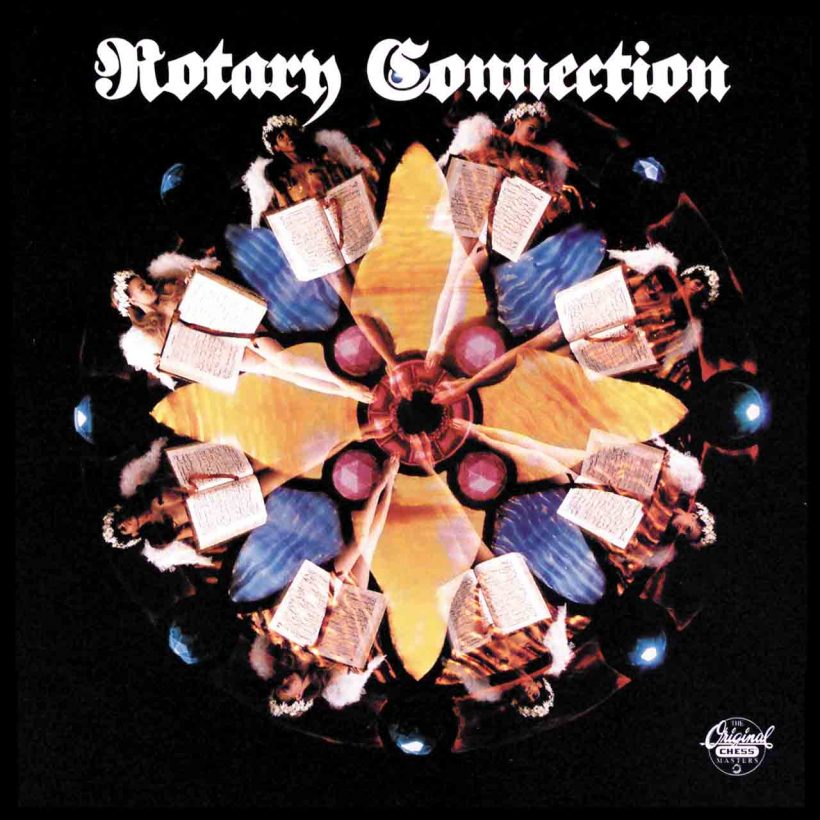 Imagine a psychedelic music that didn't expand your musical mind with volume and effects, but elevated your consciousness with melody and cleverly arranged layers of instruments. A music that sought to reflect the new-age thinking of the hippie era. A groove with a jazzy edge, and orchestras that ventured into the infrared and ultraviolet extremes of pop's spectrum. A music of angles, culture, questions, elegance and love. If you tried to create it, it might seem impossible. But it happened, thanks to Richard Evans and Charles Stepney.
The duo sought to expand the boundaries of pop, soul, and jazz with educated, highly sophisticated orchestrations. And thanks to the crusading spirit of the 60s, they found a record company willing to indulge their experiments. It took decades for their innovations to be appreciated, though, and even now they remain largely unappreciated by the wider world.
Let's begin with some basics. Richard Evans was born in Birmingham, Alabama, in 1932 and his family moved north to Chicago when he was five. He started playing bass at the age of 16 and fancied himself as a singer. He became interested in the idea of precision while studying art, a concept that would serve his later work as an arranger. Evans played with Sun Ra – jazz's most far-out thinker – in 1955, and went on to work with vibraphonist Lionel Hampton. Switching to electric bass, in the early 60s he began writing arrangements, toured Haiti, Argentina, and Brazil on a cultural exchange project, and back in Chicago, worked on several albums as an arranger.
Charles Stepney was born in Chicago in 1931 and started to play the piano and vibes at school. He was drawn to jams at Westside Chicago clubs, where, he recalled, "It was play good or don't even bother gettin' up on that stage…. The other musicians and audience would just kick your butt." He recorded throughout the 50s, but perhaps his most consequential early gig was playing vibes on Gene Shaw's Carnival Sketches in 1964. The album was released on Chess' Argo imprint and arranged by Richard Evans.
Argo would soon be renamed Cadet and, in 1966, Stepney's name began appearing as an arranger on Chess/Cadet releases; Muddy Waters' Muddy, Brass & The Blues, and singles by soul talents such as Mitty Collier, Sugar Pie DeSanto, and The Radiants. There was also "Lonely Girl," the debut release of a young singer with an arrestingly beautiful voice, Andrea Davis. Someone at Chess noted Stepney's skills, and he was offered a job as the label's music supervisor.
The Soulful Strings
By now, Evans was also a Cadet employee, as the label's executive producer. He was not only to manage other people's projects, he could run his own, and at the prompting of Charles Stepney's predecessor, Esmond Edwards, Evans launched a group called Soulful Strings, seeking to make orchestral music funky. Rather than churn out mushy orchestrated soup, Evans wanted to innovate. He made the different string instruments replace vocal parts and created an orchestrated, soulful pop with ambition. He assembled a session orchestra from members of the Chicago Symphony, and a team of trusted Chess session players, including ace guitarist Phil Upchurch, Ramsey Lewis' heavyweight bassist Cleveland Eaton, and woodwind player Lennie Druss, and put them into Chess's Ter-Mar studio to create Paint It Black. The titles weren't particularly wild. The record included recent hits like "California Dreamin'," "Sunny," "Love Is A Hurtin' Thing," and concessions to jazz in Lee Morgan's "The Sidewinder" and Paul Desmond's "Take Five." But Evans' arrangements were startling.
Paint It Black sold solidly for a year. It was a slightly strange, MOR-gone-wrong concoction, packaged in a sleeve that was dark and demonic. The "band" name worked in its favor: who could be offended by a handle like Soulful Strings? Cadet wanted more, and Evans delivered seven albums, all certain to challenge unwary ears. Groovin' With The Soulful Strings kicked off with a masterpiece and minor hit: Evans' "Burning Spear," named after Kenya's founding father Jomo Kenyatta. By the time 1969's String Fever arrived, Evans had largely ditched the contemporary pop remakes and was dishing up any tune that took his fancy. He'd assumed the production reins by The Magic Of Christmas, a collection of seasonal ditties turned inside out. The version of "Deck The Halls" had sections so dark, it could have accompanied a Yuletide funeral.
Charles Stepney, The Dells, and Rotary Connection
Stepney, on the other hand, was busy working with The Dells, Cadet's flagship soul act. The arrangements he delivered matched the big city soul template of 1967: "There Is," a floor filler with skulking electric piano and thunderous drums, could have been a Four Tops' record. But pop was changing and Stepney's 1968 sessions with the group resulted in Musical Menu/Always Together, in which he and producer Bobby Miller concocted some far-out stuff, such as the spooky "Hallways Of My Mind" and the combo of MOR and psych that was "Agatha Van Thurgood." And while the sleeve featured The Dells being eaten by a chi-chi young woman, there were two certified soul thrillers on the album, "Make Sure (You Have Someone Who Loves You)" and the anti-Vietnam War ballad "Does Anybody Know I'm Here," proving nobody had lost the plot.
In the meantime, Cadet wanted to get hipper. Under the supervision of Marshall Chess, the son of company co-founder Leonard Chess, it launched a new label, Cadet Concept, and set about forming a band. Signing members of a local rock act, The Proper Strangers, plus Sidney Barnes, a songwriter and singer, and singer Judy Hauff, they formed Rotary Connection. Phil Upchurch offered fuzzbox churn, and Chess stalwart sticksman Morris Jennings ensured the beats remained tough. One more singer joined the band: Chess' receptionist, a hip and adorable personality with an astronomical vocal range. A few months earlier, she'd been known as Andrea Davis but now she used her real name, Minnie Riperton. Their debut album, 1968's Rotary Connection, boasted far-out makeovers of The Rolling Stones' "Lady Jane" and The Lovin' Spoonful's "Didn't Want To Have To Do It." There were tracks of pure electronic noise, and splashes of fashionable sitar. It wasn't entirely rock, it wasn't exactly soul, but it was psychedelic. Stepney penned most of the originals, some with Marshall Chess.
Didn't Want To Have To Do It
Richard Evans in the late 60s
Charles Stepney wasn't the only one messing with Indian instruments. Richard Evans had been working as the arranger on Ramsey Lewis's studio albums, including 1966's big hit Wade In The Water, and on Up Pops, he took the producer's chair too. Its two best tracks were penned by Evans, "Party Time" and "Jade East," the latter dripping with cod-Indian mysticism. The songs reverberated elsewhere: the melody of "Party Time" informed Dave & Ansel Collins' reggae smash "Double Barrel," and the sitar from "Jade East" can be heard on A Tribe Called Quest's hip-hop classic "Bonita Applebum."
Evans stayed busy from 1967 to 1968. He produced and arranged 15 albums for Cadet, including Kenny Burrell's ambitious Ode To 52nd Street; Ray Bryant's Take A Giant Step, and Harold Land Quintet's questing The Peace-Maker. There were albums by jazz club groovers such as organists Brother Jack McDuff and Odell Brown, and sax stalwart Lou Donaldson. Evans also oversaw the debut by the formidable vocalist Marlena Shaw, Out Of Different Bags. For her second album, The Spice Of Life, he produced and arranged with Charles Stepney. Evans' taste for the quirky was satisfied by the signing of jazz harpist Dorothy Ashby for Afro Harping; their third collaboration, The Rubáiyát Of Dorothy Ashby offered full-on Arabic psychedelia. There was no sense Evans was spreading himself too thinly: the records were ambitious and far-out, but thoughtfully assembled.
Psychedelic blues
Charles Stepney spent some of 1968 participating in one of the most vilified experiments in 60s music: Psychedelic blues. The idea was simple: Get the blues artists languishing on Chess to meet the hippies halfway by getting 'em to make hard rock albums. So Rotary Connection gathered to back Muddy Waters on Electric Mud, an album the gruff blues legend hoped would please the hippies who now showed up at his gigs. Bedecked in distorted axe courtesy of Phil Upchurch and including a cover of the Stones' "Let's Spend The Night Together" (truly a role reversal) alongside freaky cuts of Muddier material such as "I Just Want To Make Love to You" and "Hoochie Coochie Man," critics gave the record a beasting. However, it now sounds like a remarkable clash of styles that only the 60s could deliver. Jimi Hendrix was reportedly a fan and the admiration was mutual: Phil Upchurch's superb debut for Cadet, Upchurch, offers two Hendrix covers, alongside Paul Simon's "America," Cream's "As You Said," and the first version of "Black Gold," perhaps the perfect Charles Stepney composition.
Let's Spend The Night Together
Another notable psychedelic blues album was The Howlin' Wolf Album, which trumpeted on its sleeve "This is Howlin' Wolf's new album. He doesn't like it. He didn't like his electric guitar at first either." Cadet was careful not to use what Wolf actually said about his album: "Dog sh-t." But it does have its moments, such as the deliciously floating, funky version of "Evil."
Rotary Connection released two more albums in 1968, Aladdin and Peace. Their debut set had sold reasonably well, but Aladdin stalled at No. 176. Chess threw more marketing weight behind Peace, advertising it with an anti-war cartoon, and it made the Top 30. But that was the end of their chart run, despite six albums of fascinating, diverse, and challenging soul-rock. Their final LP, Hey, Love, was released as The New Rotary Connection, and included the expanded and definitive, astonishingly ambitious take of Stepney's "I Am The Blackgold Of The Sun." But there was no escaping the fact Rotary had failed to make a Connection with the mass market.
I Am The Black Gold Of The Sun
Charles Stepney and Terry Callier
Charles Stepney was making vital connections, however. He took the production reins alongside arranging and conducting duties for The Dells' Freedom Means. Among the songwriters was Terry Callier, a Chicago hopeful with an unusual line in folk-soul; think Bill Withers, perhaps, but more cerebral and whimsical. Callier soon signed to Cadet for a second shot at stardom, after a false start in the mid-'60s. Stepney placed him in an orchestral setting, yet emphasized the singer's trademark confidential tone for the first of three albums they made together, 1971's What Color Is Love. The record is now regarded as a classic of the era and artists from Paul Weller to Massive Attack have paid tribute, though Callier's albums triggered no chart action. Stepney also produced increasingly sophisticated and experimental late 60s LPs for Ramsey Lewis, including Mother Nature's Son (covers of songs from The Beatles' "White Album") and the superb Another Voyage.
You Goin' Miss Your Candyman
Richard Evans and Woody Herman
Richard Evans took on a curious challenge in 1969: making jazz clarinetist Woody Herman hip again. Though he had been a major innovator in the 40s, Herman hadn't been seen as cutting edge for years. Through two albums, Light My Fire and Heavy Exposure, Herman and a huge band which included Chicago regulars such as Upchurch, Jennings, and even Donny Hathaway, he took on some cool youthful material, some of it delivered with blaring brashness. Heavy Exposure was intriguing and lively, and included Evans' entirely contemporary "The Hut." The experiment worked in an artistic sense, though by the time of Woody, the novelty factor of hearing Herman handling the likes of Traffic's "Smiling Phases" had lost its appeal.
Needless to say, putting a huge band in a studio to back a jazz musician was an expensive business. And, unlike rival labels, Chess and Cadet didn't sign or create superstar rock bands or release albums that sold a million in a year. Fine soul albums by Etta James didn't yield many hits for Chess. Strong records by Sonny Stitt and Shirley Scott sold like, well, jazz albums, and the company was eventually bought by GRT.
Richard Evans and Charles Stepney post-Chess
Richard Evans and Charles Stepney began to look elsewhere for their work. The former cut a solo album for Atlantic, Dealing With Hard Times, which barely hinted at the range of his abilities. A further solo album, Richard Evans, for A&M's Horizon imprint, included a fine disco take of his Soulful Strings classic, "Burning Spear"; clearly, his flame remained alight, though his psychedelic pioneering days were over.
Stepney, however, brought some of that hippie questing spirit to new, ever-more rewarding projects, all with a connection to Cadet. There was the first Minnie Riperton album, Come To My Garden, a record so seductive it might have merited a parental guidance sticker had such things existed then. Though it was by no means explicit, it explored intimacy like a beautiful trip. It included Stepney's gorgeous "Rainy Day In Centerville," which also appeared in instrumental form on that year's Ramsey Lewis, The Piano Player.
When Lewis joined Columbia Records, Stepney became involved and a band led by Lewis' former drummer provided the commercial pinnacle of the producer's career. Earth, Wind & Fire were a modestly successful group with four albums behind them when he joined as production assistant and arranger. Things immediately picked up with 1974's Open Our Eyes, and the following year's That's The Way Of The World was their first No. 1 album, co-produced by Stepney and Lewis' old beatmaster, Maurice White. Cosmic consciousness, allied with masterful musical ability, the same qualities Stepney had helped realize in the hippie era, had been updated by one of the biggest bands in the world – no, make that the universe.
Charles Stepney died of a heart attack in 1976, aged 45. He has been called "The DNA of Earth, Wind & Fire's success." True, but it doesn't tell half the story of his genius. Richard Evans produced numerous mainstream soul albums through the late 70s and 80s for the likes of Natalie Cole, Peabo Bryson, Rockie Robbins and The Valentine Brothers, while becoming a music professor at Berklee College Of Music, Boston, a post he held for 26 years. Academia suited his cultured nature. He called it "the best job I ever had." He passed away in 2014.
Follow the Chess Records Essential playlist for more of the best Chess Records.