Rick Nelson Turns 21 In Style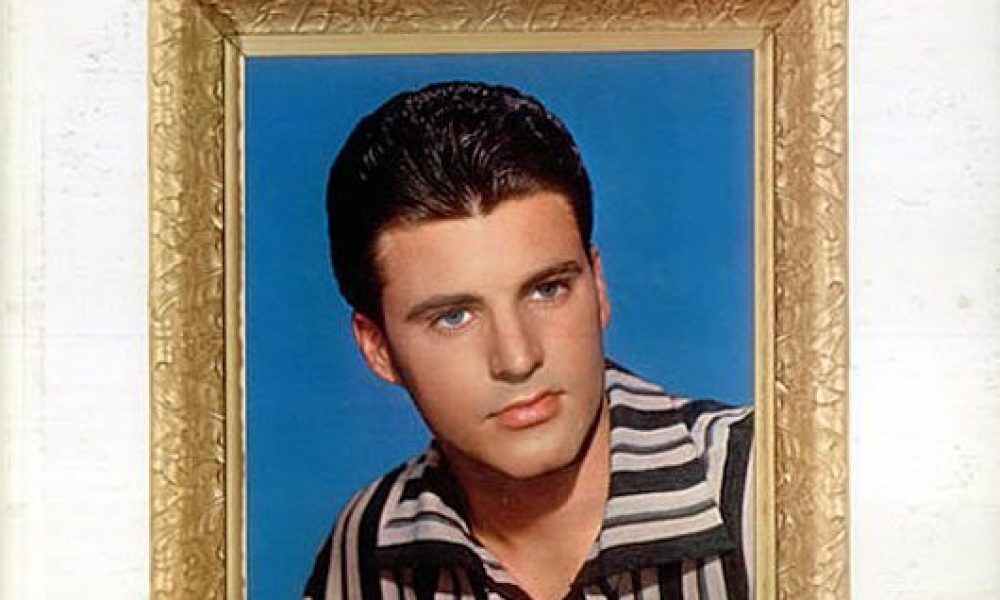 Some people get a watch for their 21st birthday, or if their parents are particularly affluent and generous, some might even be lucky enough to get a car. Rick Nelson got a No. 1 single and a new hit album.
The pop heartthrob from Teaneck, New Jersey had already been a major star, his face adorning millions of bedroom walls and his records playing on Dansettes beyond number, when his big birthday arrived on 8 May 1961. To mark the occasion, he released his sixth album, which announced that he was dropping the "y" from the end of his first name and was titled, logically enough, Rick Is 21.
The album entered the US chart on 29 May 1961, in the same week that its single 'Travelin' Man' raced to No. 1 on the Hot 100. Not a bad birthday gift — especially as the single was a memorable double A-side on which the Gene Pitney composition 'Hello Mary Lou' was so well received that it charted in its own right, and had peaked at No. 9 the week before. For the single, for this one last time, he was still credited as Ricky.
Both tracks were on the Rick Is 21 album, along with ten other songs, which included another Pitney copyright, 'Sure Fire Bet.' Future US hitmaker Johnny Rivers had 'I'll Make Believe' on the LP, and Jerry Fuller, who wrote frequently for the young star, contributed 'That Warm Summer Night' and 'Break My Chain' as well as 'Travellin' Man.' Rock 'n' roller Dorsey Burnette's 'My One Desire' opened the record.
'Travellin' Man' spent just one week at No. 1 before giving way to Roy Orbison's 'Running Scared,' but Rick Is 21, which debuted at No. 146, went on to a No. 8 peak and stayed on the chart for almost a year, with a 49-week run.
Listen to Rick Is 21 and its 1960 predecessor More Songs By Ricky here.

Follow uDiscover's Ricky Nelson Best Of playlist.   
Format:
UK English