New Rolling Stones 'On Air' Book Traces Rise Of The World's Greatest Rock'n'Roll Band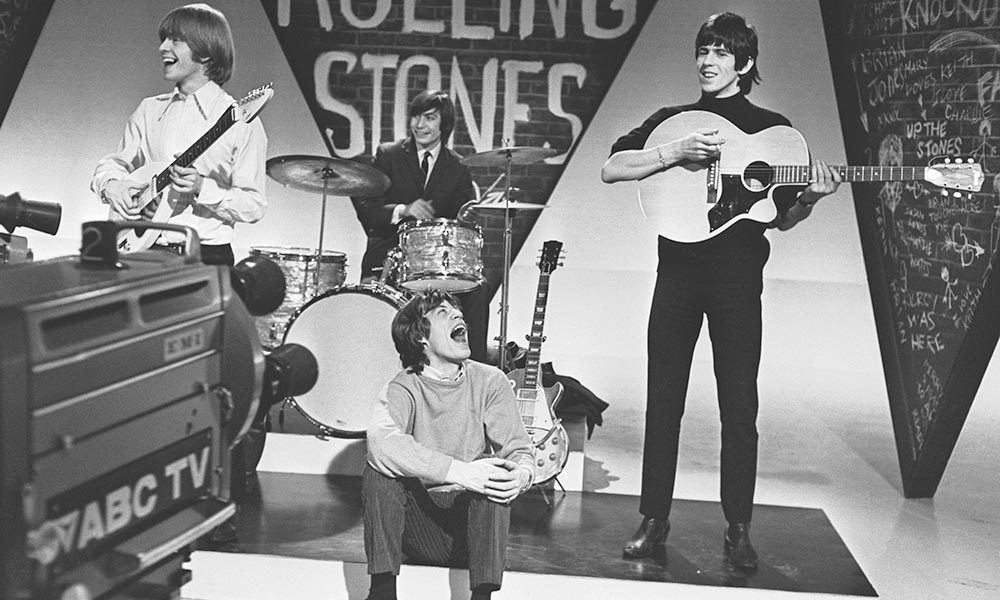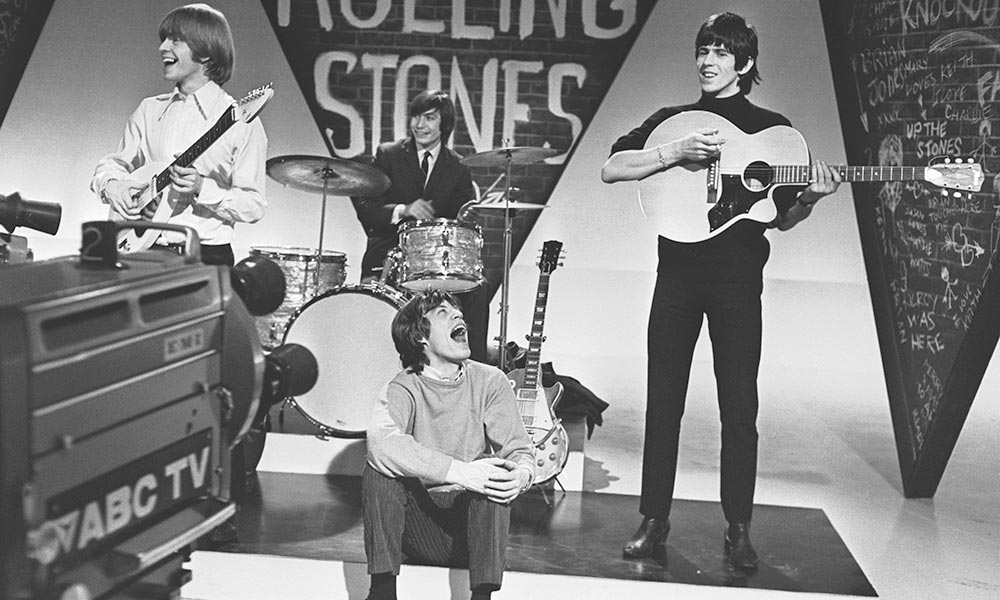 Throughout the 60s, The Rolling Stones amassed an overwhelming amount of classic singles and game-changing albums, from their takes on the Delta blues ('Little Red Rooster') to generation-defining originals ('Paint It, Black', 'Jumpin' Jack Flash') and long-players that laid the template for every upstart rock'n'roll band to follow (Beggars Banquet, Let It Bleed). But their recording career only tells half the story. No small part of the Stones' reputation as The World's Greatest Rock'n'Roll Band comes from their live performances – high-octane concerts that continue to sell out stadiums today, over half a century since the band released their first single. A new book, Rolling Stones On Air In The Sixties: TV And Radio History As It Happened, traces this parallel aspect of the Stones' astonishing career.
"Live performances" might be a bit of a misnomer in some cases. The BBC had a policy of restricting bands to miming on TV, but such was the Stones' magnetism that their very presence sent teenagers into a frenzy every bit the equal of Beatlemania. Screaming fans regularly drowned out the Stones' performances, and, as early as 1963, Mick Jagger marvelled at the "hysteria" that greeted them on stage, even if a staid (and not a little terrified) music press wished they'd go back in their box. "Parents do not like The Rolling Stones… They do not want their sons to grow up like them; they do not want their daughters to marry them," the Evening Standard flustered in 1964. No matter, the kids were united in their fervour. And so were the Stones' own idols, with none other than Muddy Waters approving of their version of 'I Just Want To Make Love To You', praising his young rock'n'roll spawn as "my boys".
A sumptuous coffee table book stuffed with evocative pictures, press cuttings and flyers, Rolling Stones On Air is much more than a catalogue of The Rolling Stones' radio and TV performances during the 60s. Yes, you'll find detailed information about appearances on Ready Steady Go!, Thank Your Lucky Stars and Brian Matthew's Saturday Club – all shows that helped change the face of British pop culture during that decade – including tidbits about how the BBC, who had initially rejected the Stones' audition, had to alter the four-person Juke Box Jury format to accommodate the five-piece band in 1964, the Stones' breakthrough year. But, with uDiscover Music's Richard Havers as a guide, you'll also see how the British counterculture emerged, and then evolved, through one of the most creative decades in history. And how The Rolling Stones were always at the centre of each new upheaval.
It's a time that fades ever more into the distance with each passing year, but, from its vibrant design to its wealth of photos and paraphernalia, Rolling Stones On Air deftly brings the period of 1963-69 back to life. Bassist Bill Wyman might be sporting a leather jacket on the set of Top Of The Pops, on 29 January 1964, but Jagger, sitting at the lip of the stage, really draws the eye in a grey knit jumper that, with his boyish complexion, gives him the look of a schoolkid. And then you realise: he wasn't far off having been one. These guys were all barely into their 20s and yet they were changing the world.
By the end of the decade, that revolution had fully taken place. Rock And Roll Circus photos, from December 1969, show Jagger, if not quite the devil incarnate (don't believe everything you read in the press) then a whirling dervish at the centre of a crossfire hurricane. Whether on stage at Hyde Park or back to claim the Ed Sullivan Show stage, the Stones were deep into their unassailable period, rock gods incarnate, leading the masses and spawning decades' worth of copycat rock brats to follow.
It's all in here in Rolling Stones On Air: the history of how a rabble of Delta blues fans from London infiltrated the mainstream, broke into British homes via the airwaves, and made a glorious mess of the status quo. It wasn't only rock'n'roll: it was cultural hostage-taking. And we bloody loved it.
Rolling Stones On Air In The Sixties: TV And Radio History As It Happened can be bought here.
Follow The Rolling Stones Live playlist for more of The World's Greatest Rock'n'Roll Band doing what they do best.
Format:
UK English