Son House: The Lost King Of The Delta Blues
"The Father Of The Folk Blues", Son House, Jr, was a major influence on Muddy Waters and Robert Johnson, and helped create the Delta Blues sound.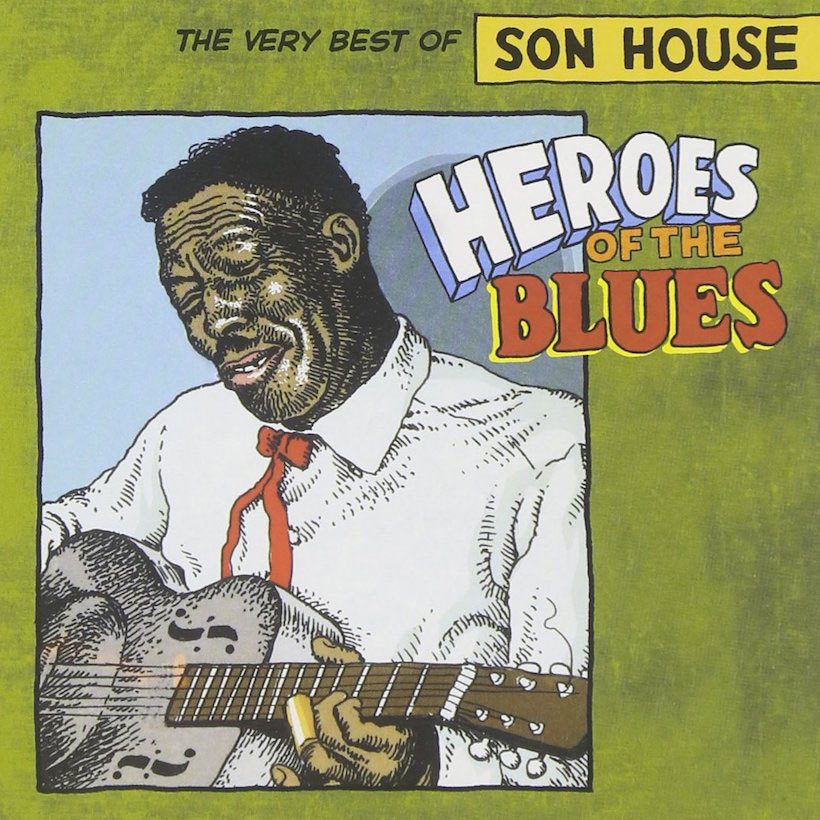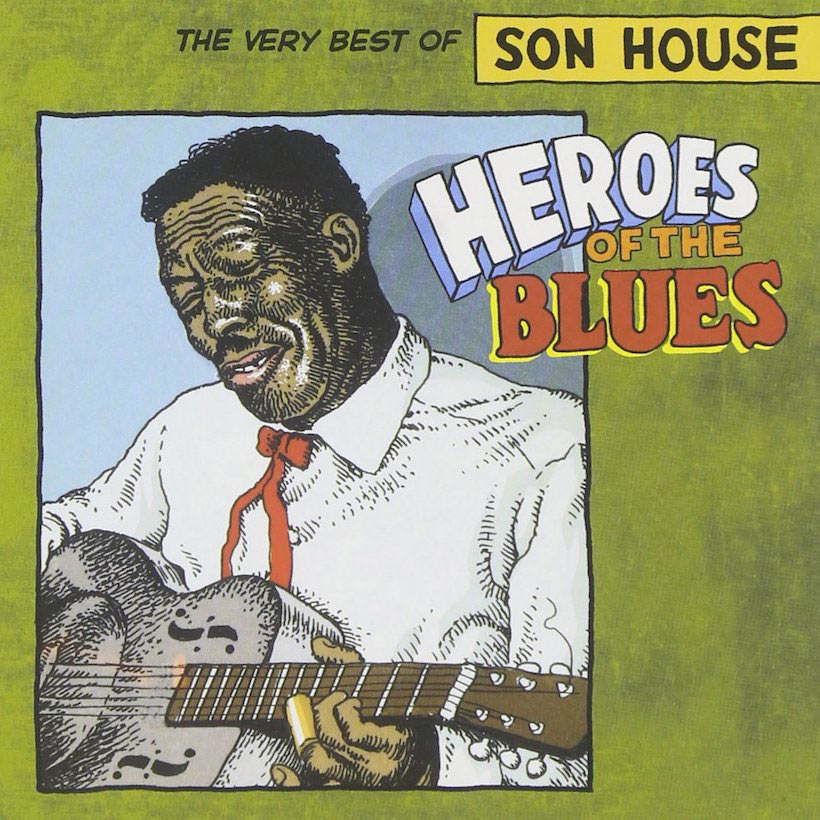 Intense is the one word that describes Son House (21 March 1902 – 19 October 1988)and his version of the blues. He was a major influence on Muddy Waters and Robert Johnson, like both of them, when Son sang the blues you had to believe him.
Born Eddie James House Jr, his father played in the family brass band. House grew up on a plantation near Clarksdale. He was preaching in church by the time he was 15, as well as working a variety of jobs. He taught himself to play the guitar around 1923 and was soon playing house rent parties and local picnics.
Listen to the best of Son House on Apple Music and Spotify.
In 1928 he served time in the infamous Parchman Farm prison after which he worked with Charley Patton playing levee camps and country dances around Clarksdale, Mississippi. It was through Patton that Son House recorded for the first time. This was for Paramount Records in Grafton Wisconsin in 1930 where he was accompanied by Willie Brown; House cut a total of 10 songs of which 8 were issued.
Both men soon returned to the Delta, working at various jobs and playing at dances, juke joints and picnics throughout the rest of the 1930's. House's next recordings were with Alan Lomax for the Library of Congress in 1941 when he did 6 songs at Lake Cormorant Mississippi; it was during the same few days that Lomax recorded Muddy Waters at Stovall's Plantation. Lomax again recorded House in 1942, and it was soon after this that House left the Delta and moved to New York.
Son House "Death Letter Blues"
Musically Son House was not heard of again until 1964, when he was rediscovered in a poor state of health, with a drink problem, living in an apartment with his wife of 30 years. When Bukka White played the Newport Folk Festival in 1963 he told Dick Waterman a writer, part time promoter and blues fan that House was alive and that White had seen him in Memphis.
Waterman decided to go in search of the blues, he takes up the story, "I gathered up two guys and came down to Mississippi in the summer of 1964. Looking back in hindsight, that terrible summer of Mississippi burning with Voter Registration and George Wallace running for President. Looking back over it – three Jewish kids had a yellow Volkswagen with New York plates, we had like no sane reason to be here but we came down and we were looking for Robert Johnson, Son House, Skip James, any of them we could find.
So we pretty much ascertained that Robert Johnson was dead and no one had ever heard of Skip James or anyone who played like him but we backtracked Son House. It turned out that Bukka's story of seeing him in Memphis was bogus; he had made the story up. But we had got over into the area around Robinsonville, Lake Cormorant, a little north of Tunica on the old Highway 61 and we found an old man whose son had once been married to Son's stepdaughter, Mrs House had children by her first marriage. So we found him and he said 'Yes, I was once married to the daughter of Son and Mrs House'. Then we found her and we talked to her and she said, 'Oh, yes, they came over to Detroit a couple of years ago'.
So now we are really excited and we know that Son House is alive. So we got someone on the phone, Son didn't have a phone at that point, and he brought the man to the phone – Sunday June 21, 1964. So we said, 'Are you the Son House that recorded with Library of Congress and recorded for Lomax? Did you know Charley Patton? Did you know Robert Johnson? Did you use to live in Robinsonville?' And there was this long pause, and he said, 'Who is this anyway? Yes, that's me, I done all those things'. And we said, 'OK, don't go anywhere we're on our way'. And he was in Rochester, New York. So we had come from Cambridge, Massachusetts, down to the Delta and turn around and went back up to Rochester, New York."
Waterman helped Son House get back to playing the Newport Festival and signed to CBS and his album, "Father of The Folk Blues" gave him the opportunity to play in America and Europe. House was one of the creators of the Delta Blues sound, his emotionally intense voice is best summed up by Waterman, "If blues was an ocean distilled to a lake, to a pond, to a pool, to a tub, to a glass and ultimately to a drop, the essence, the very concentrate, this is Son House." After spending the first few years of the 1970's touring he again retired, to live in Detroit, he lived another 14 years and died, aged 86, on 19 October 1988.
To show you just how revered Son House was, by fellow musicians, Dick Waterman has the perfect story. "In June of 1965 Mr House and I went into Muddy Waters dressing room. One of Muddy's sidemen poked somebody with an elbow and pointed to Son, to make fun of him. Now Muddy who was not a physical man at all, but Muddy quickly moved across and grabbed that guy and everybody turned around and their jaws dropped. Muddy pushed the man and said, 'Don't you be mocking that man'. And everybody just went 'Wow'. And Muddy said, 'Don't you be making fun of him. When I was a boy coming up that man was King, you hear me? That man was King. Here you are mocking and making fun of him. If it wasn't for that man you wouldn't be here because you wouldn't have a job because I wouldn't be here. Don't you ever make fun of that man."
Looking for more? Discover the secrets behind Blues nicknames. 
Format:
UK English