'Titanium': The Story Behind David Guetta & Sia's Club Anthem
'Titanium' was yet another big hit for David Guetta in 2011, but it also near-immediately changed the course of Sia's career and pop music itself.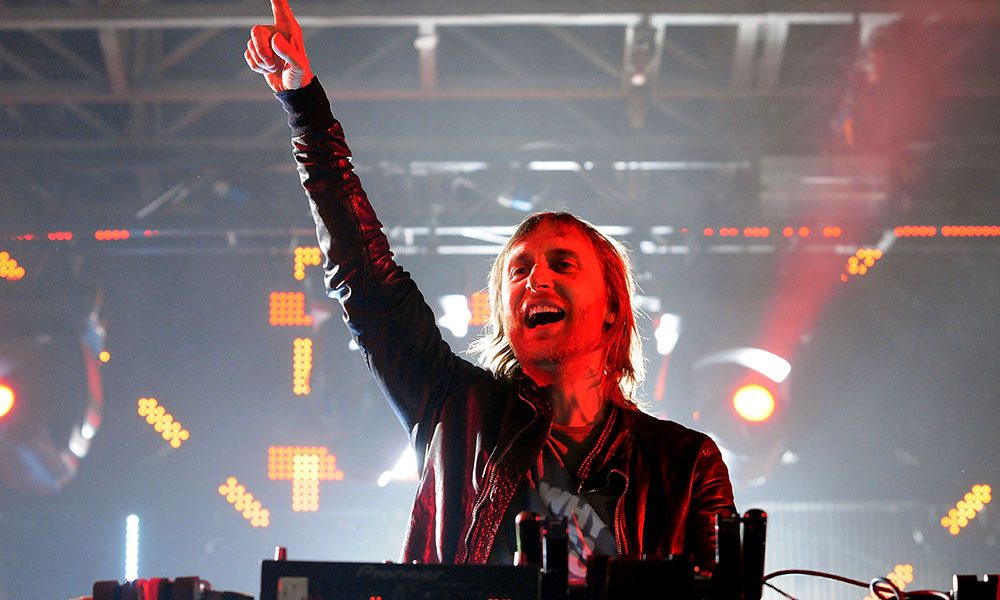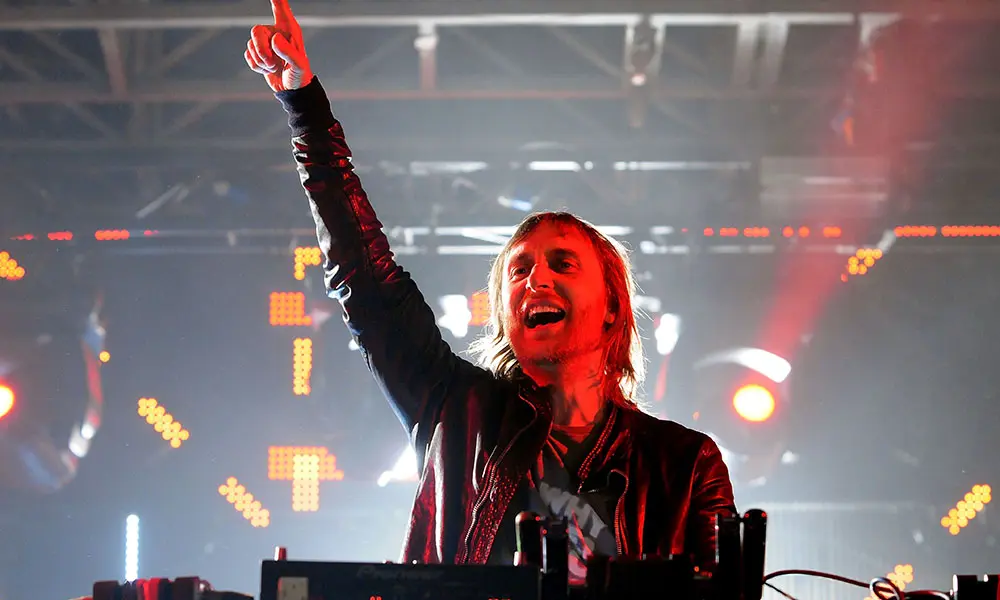 At the turn of the 2010s, dance music in America went from being an underground club secret to the mainstream's go-to formula. From pop stars like Britney Spears and Rihanna to R&B heavyweights like Usher and Ne-Yo, DJs were called upon to inject their pulsating four-on-the-four beats into radio-dominating singles. Parisian-born DJ/producer David Guetta was among the leading players in this movement — thanks to his 2011 collaboration with Sia, "Titanium."
Prior to its release, Guetta already had a few hits. His fourth album, 2009's One Love, included Billboard dance chart-toppers "When Love Takes Over" featuring Kelly Rowland, "Gettin' Over You" with Fergie and LMFAO, and "Sexy Bitch" with Akon. He continued this collaborative approach on 2011 follow-up Nothing But the Beat. Like its predecessor, there were Top 20 singles like "Where Them Girls At" with Flo Rida and Nicki Minaj, "Turn Me On" with Minaj, and "Without You" with Usher. But it was the Sia-assisted "Titanium" that became the most consequential of the hits, as it near-immediately changed the course of the singer's career and pop music itself.
Before "Titanium," the Australian-born Sia was more known in the underground scene. Perhaps the most notable moment in her career to that point was her song, "Breathe Me" soundtracking the final scene to the HBO series Six Feet Under. After decades in the music industry, Sia was content to focus on writing for other artists.
David Guetta - Titanium ft. Sia (Official Video)
That's how "Titanium" began. Sia wrote and performed a demo of the song for Guetta, with the intention of having Alicia Keys sing the final version. Keys turned the song down, and the demo then ended up in the hands of Mary J. Blige and later Katy Perry. The latter singer passed because she didn't want to duplicate the sound of 2010's "Firework." "I remember specifically listening to ['Titanium'] on the plane, I was like, 'Oh my god, this song is so good. Who is the person on the record?'" Perry recalled during a 2020 Tommorowland conference with Guetta. "'They should stay on the freakin' record. This is a hit.''"
Guetta felt similarly and ultimately used her demo as the official version. Sia agreed under one condition: She didn't want to do any promotion for the song (including a music video). The song didn't need any help: Everything about "Titanium" is BIG, from Sia's massive roars, the motivational lyrics ("I'm bulletproof, nothing to lose/Fire away, fire away"), and the blood-pumping production from Guetta, Giorgio Tuinfort, and a then-unknown Afrojack. Audiences around the world agreed. The single went multi-platinum in Australia, the U.S., and the UK. It also entered the Top 10 singles charts in numerous countries and peaked at No. 5 on the Billboard 100.
"Titanium" played a key role in launching dance music back into the pop music mainstream. It also cemented Guetta as a go-to producer for pop stars, and catapulted Sia into exactly the sort of position she wanted. She became one of pop music's most celebrated songwriters (her credits include Rihanna's "Diamonds", Beyoncé's "Pretty Hurts", Britney Spears' "Perfume," and Katy Perry's "Chained to the Rhythm") as well as becoming a mega-artist in her own right thanks to singles like "Chandelier" and "Cheap Thrills." She's since called "Titanium" the best thing to happen to her career.
"Titanium" appeared on NOW That's What I Call Music 43, alongside other dance hits like Calvin Harris and Ne-Yo's smash "Let's Go." Looking for more stories behind music's biggest hits? Check out the Now! That's What I Call Music page.