12 Artists Driving The Sound Of Young Americana In 2018
Americana is a word on more lips than ever, spreading from the US to the UK and beyond. Here are 12 stars keeping the music fresh in the 21st century.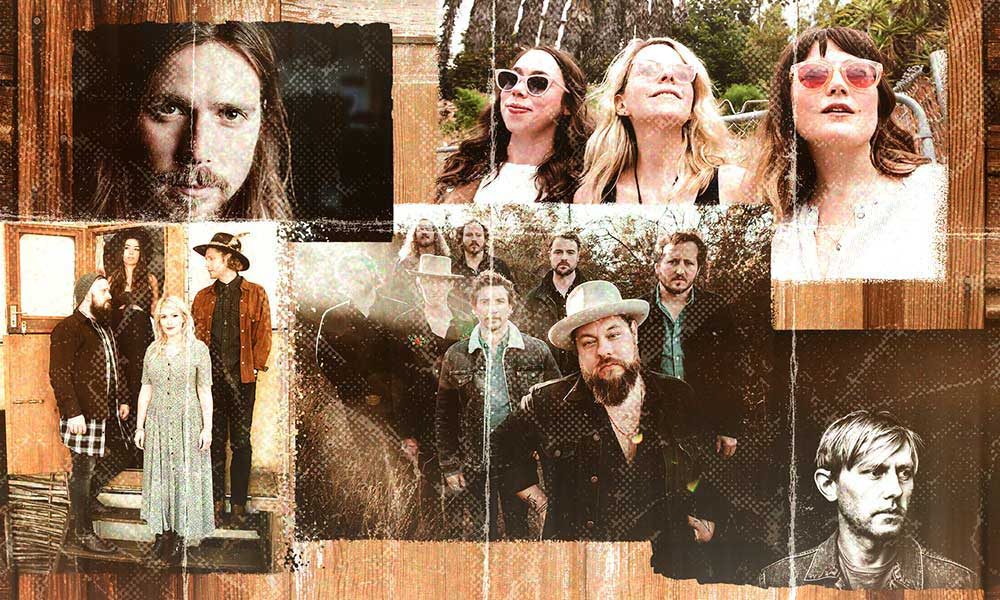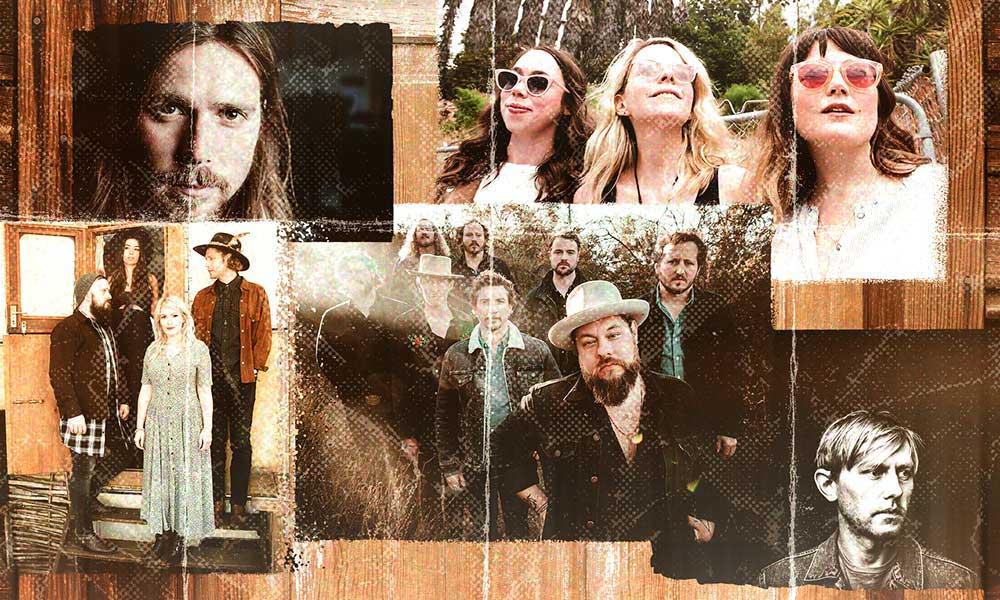 Americana may have started as a subgenre and, to some, as a radio format for those "rootsy" artists who didn't fit simply into the country bag. But in recent years, it has grown into a fully-fledged medium of its own, and a word on more lips than ever. Now, there are a host of musicians driving the sound of young Americana in the 21st century.
The Americana Music Association works intensely to represent some of the most glorious music being made in any genre, and the rise isn't just limited to the country it's named after. Across the Atlantic, the UK Americana Association now boasts a healthy membership and its own awards, while many of the artists who perform at the annual C2C (Country To Country) Festivals in London, Glasgow and Dublin (and, in previous years, in Oslo and Stockholm) are country with a small "c," more accurately represented by the wider term of Americana.
'A distinctive roots-oriented sound'
The AMA's own description is "contemporary music that incorporates elements of various American roots music styles, including country, roots-rock, folk, bluegrass, R&B and blues, resulting in a distinctive roots-oriented sound that lives in a world apart from the pure forms of the genres upon which it may draw." That's a wide net to fish in, and we're inviting you to do that with us.
We've been looking beyond the ranks of "mainstream" country – that is, music and artists who are embraced by the daytime radio format, or who have already broken through on a major commercial level – to single out a dozen musicians with an ear for the sound of young Americana in 2018. It includes those who are swiftly becoming the poster children of Americana, and some who are just starting to make a wider name for themselves. Our 12 contenders include no fewer than four British acts who are currently finding creative acclaim at home and beyond.
Courtney Marie Andrews
Phoenix-born Courtney Marie Andrews holds the proud title of Best International Artist at those UK Americana Awards, which took place in London on February 1, 2018. Her current album, May Your Kindness Remain, follows the widely-praised Honest Life and has the clear-voiced Andrews suggesting more than an echo of Emmylou Harris, notably on one of our favourites, "Kindness Of Strangers."
Courtney Marie Andrews - Kindness of Strangers (Official Audio)
Lukas Nelson
Lukas Nelson is not only happy to be known as Willie's son, he's worked with his father and embraces all of his noble outlaw spirit. Lukas and his band, Promise Of The Real, have also earned their spurs backing another mentor, Neil Young. But Nelson Jr is en route to becoming a major artist in his own right, especially as he continues to tour the band's outstanding current, self-titled album. "Just Outside Of Austin" typifies the romantic side of a troubadour who can also rock when he wants to.
Lukas Nelson & Promise of the Real - Just Outside of Austin (Official Video)
Sam Outlaw
The perfectly-named Saw Outlaw hails from South Dakota, but calls his music "SoCal country," to reflect where he grew up, as well as the West Coast flavours in his traditional sound. His splendid 2015 debut, Angeleno, prompted an Emerging Artist of the Year  nomination at the Americana Music Awards in 2017 and, the same year, he won International Album of the Year at the equivalent UK awards. He then won International Song Of The Year at the 2018 UK Americana Awards with our choice here, the title song from his follow-up album Tenderheart, ensuring that Outlaw is at the forefront of young Americana.
I'm With Her
I'm With Her is the "supergroup" featuring three distinguished solo artists, Sara Watkins, Sarah Jarosz, and Aoife O'Donovan. Their first album under the group name, See You Around, was released early in 2018 and includes 11 originals plus the previously unissued "Hundred Miles," written by roots linchpin Gillian Welch. "We all feel immensely fortunate to be in this band together," say the trio. From See You Around, "Game To Lose" is a Top 40 entry on the AMA singles chart.
I'm With Her - "Game to Lose" [Official Music Video]
Van William
Concord Records' Van William has been residing in the AMA album chart with his new release, Countries. The Californian makes music with hints of cool Scandinavian post-pop, informed by the time he spent living in Norway; indeed, the infectious "Revolution" features Swedish folk stars First Aid Kit, and William has been opening on their tour.
Van William - Revolution featuring First Aid Kit (Official Audio)
Yola Carter
The first of our British Americana musicians to watch is Bristol-born Yola Carter, who has practically created a new subgenre of her own in gospel-soul-Americana. She won the UK AMA's UK Artist Of The Year Award in 2017 and followed that with another triumph in 2018, for "Home," a striking lead track on her six-song Orphan Offering EP. The debut album by the former member of Phantom Limb is eagerly awaited.
The Wandering Hearts
The Wandering Hearts, whose progress over the past year we have watched with interest, delivered on the promise of two 2017 EPs with the admirable 2018 debut album, Wild Silence. The four-piece are particularly noted for their remarkable and intuitive harmonies, and were honoured as young Americana stars with the Bob Harris Emerging Artist Award, named for the UK broadcaster and Americana champion, at the UK event in February.
Nathaniel Rateliff
Of all the Americana musicians in our spotlight, Nathaniel Rateliff And The Night Sweats have probably made the most commercial progress, with sales of their self-titled debut album now past one million worldwide. The follow-up, Tearing At The Seams, was released on the famed Stax label in March and not only topped the Americana chart, but debuted at No.11 on the Billboard 200. The lead single is "You Worry Me": the sound of young Americana in action.
Nathaniel Rateliff & The Night Sweats - You Worry Me (Lyric Video)
Leftover Salmon
The story of Leftover Salmon is almost as intriguing as their name. The jam band from Boulder, Colorado, were formed as long ago as 1989, and released their first album in 1993. Their personnel shows twice as many former members – 12 – as the current line-up of six. Their new lead tracks, "Show Me Something Higher" and "Southern Belle," have deservedly been winning attention in Americana circles ahead of the Something Higher album.
Dean Owens
Scottish troubadour Dean Owens' recently-released album, Southern Wind, is his seventh overall, but first for the independent UK roots label At The Helm. After 2015's excellent Into The Sea, it continues the sure-footed career expansion of a singer and songwriter who, at the 2017 Americanafest, in Nashville, became the first Scot to be granted an official showcase.
Dean Owens - Southern Wind
Darlingside
Boston four-piece Darlingside, formed in 2009, were being described by Rolling Stone as a "must-see act" by the time of the 2015 Americanafest. Their newly-released Extralife once again displays pristine harmonies, but with more of an experimental, dystopian feel than on 2016's Whipporwill. The results may be less traditionally rootsy, and NPR described them as "complex chamber pop," but the album is still a sumptuous slice of modern Americana.
William The Conqueror
We conclude our round-up of stars at the forefront of young Americana by emphasising that the genre is blossoming just about everywhere, with a visit to Cornwall, on the southwestern tip of England. There we find William The Conqueror, the excellent trio formed around frontman Ruarri Joseph when he shifted gear from his previous, solo singer-songwriter incarnation. WTC's Proud Disturber Of The Peace (for another of the UK's best independent roots labels, Loose) was one of 2017's most evocative delights, in a musical language that now offers so many of them.
Format:
UK English