Mika Shares 'Talk About You'
Mika has unveiled the video for 'Talk About You,' the lead song from his upcoming fourth studio album 'No Place In Heaven.' The clip was directed by New York-based photographer and filmmaker KT Auleta.
Mika wrote the song himself and it was produced by Gregg Wells, whose previous credits include Katy Perry, Pharrell Williams and Adele. The album will be out in the UK on May 18 on Virgin EMI.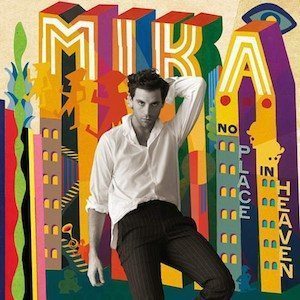 The track listing for 'No Place In Heaven' is as follows:
1. 'Talk About You'
2. 'All She Wants'
3. 'Last Party'
4. 'Good Guys'
5. 'Oh Girl You're The Devil'
6. 'No Place In Heaven'
7. 'Staring At The Sun'
8. 'Hurts'
9. 'Good Wife'
10. 'Rio'
11. 'Ordinary Man'
12.'Promiseland'
13. 'Porcelain'
14. 'Good Guys, Night Time Mix'
15. 'L'amour Fait Ce Qu'il Veut'