'Live In Japan': A Joyous Celebration of George Harrison's Career
Released on 13 July 1992, 'Live in Japan' captures George Harrison's performance with Eric Clapton and remains a joyous celebration of Harrison's career.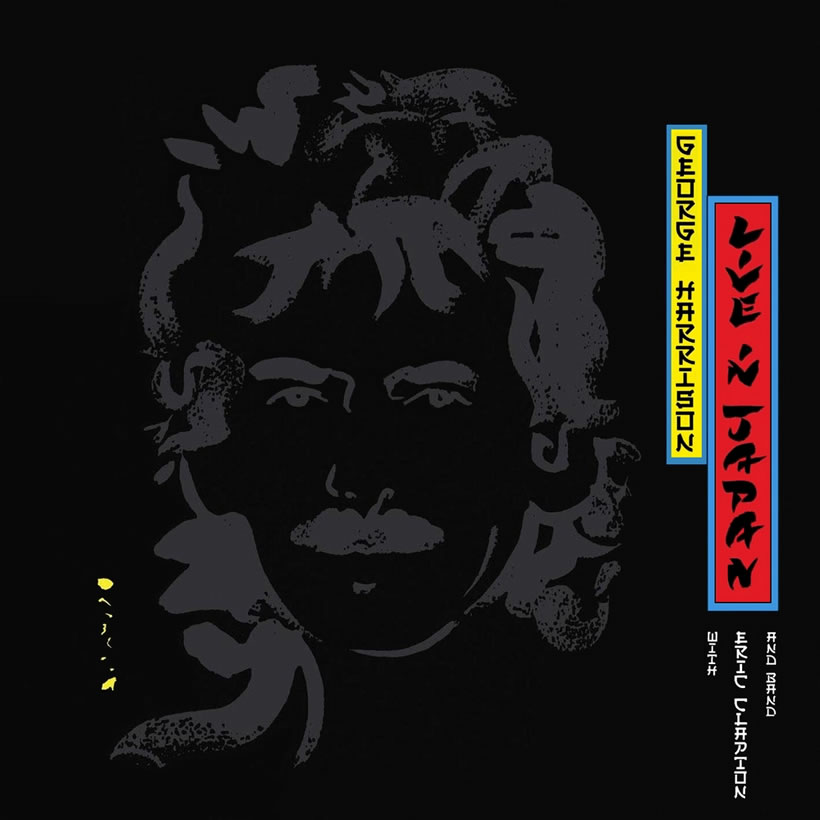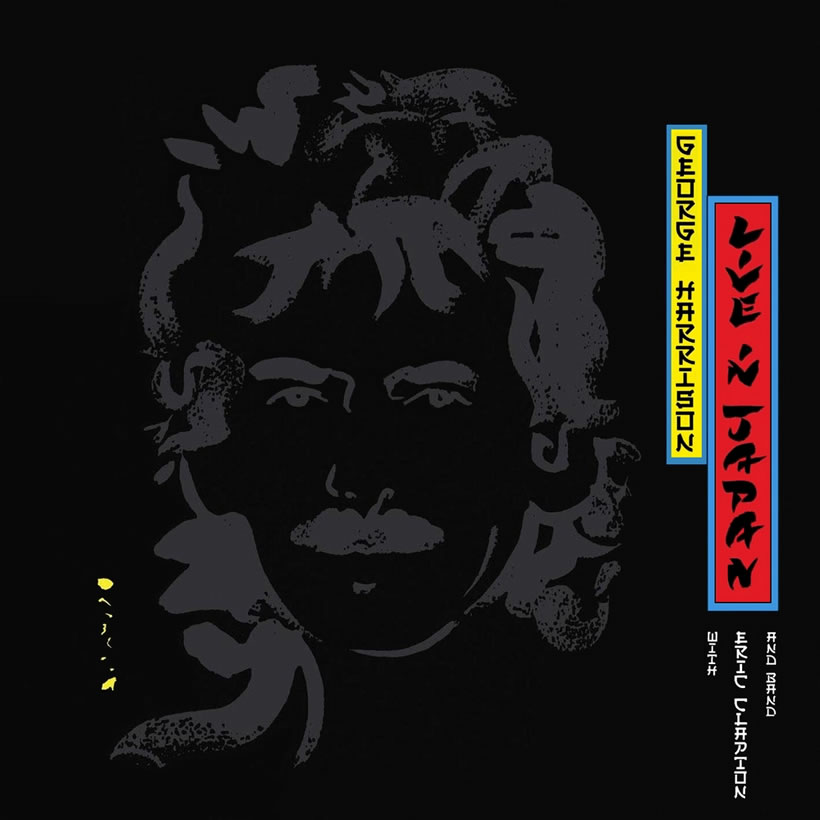 During his time with The Beatles, George Harrison spent innumerable days playing live in clubs, village halls, ballrooms, cinemas and, latterly, stadiums, until their last concert appearance as a band at Candlestick Park, San Francisco, in August 1966. There was, of course, their famous appearance on the roof of the Apple building in January 1969, and at the end of that year George embarked on a short tour as a member of Delaney & Bonnie & Friends.
Listen to Live In Japan right now.
For the Delaney & Bonnie tour, Harrison played with his friends Eric Clapton and Dave Mason, as well as Bobby Whitlock, Carl Radle and Jim Gordon, who would, with Eric, become Derek & The Dominos in the summer of 1970, while also helping George with his solo album All Things Must Pass. The following year George played his Concert For Bangladesh, and in 1974 George toured North America on what was billed The Dark Horse Tour, which heralded the launch of his record label and album of the same name. The tour was unfairly received by the critics – a reaction that hurt George, as this was not how the majority of his fans felt.
It would be another 17 years until George staged another tour. When he did, it was a with series of dates in Japan, during December 1991, with Eric Clapton and his band. This tour produced the album Live In Japan. Released on 13 July 1992, it's truly an uplifting and joyous celebration of George's career as a Beatle and his two decades as a solo artist. The concerts began with George's third song from Revolver, 'I Want To Tell You', and the performance captured for the live album epitomises what makes the record so good. The vocal harmonies, while echoing The Beatles, have a freshness about them and the musical interplay between George and Eric is as close as their friendship was.
The rest of the band is super-tight as well, with the rhythm section of Nathan East on bass and former Average White Band drummer, Steve Ferrone, superbly underpinning everything. For their part, keyboardists Greg Phillanganes and Chuck Leavell do much to create the multi-layered soundscapes that are so essential to George's "signature sound" – to particularly beautiful effect on 'Isn't It A Pity'.
Tackling The Beatles' classics – even when they were his own songs – was no small task, and by the time the opening chords of 'Something' come around there is magic in the air. George's vocal is heartfelt and the band's take on what is, for some, the pinnacle of George's songwriting, is exemplary.
Other highlights include a delicate version of 'Here Comes The Sun' from Abbey Road, which is followed on by 'My Sweet Lord': a faithful recreation of George's "gospel incantation with a Vedic chant". Backing singers Tessa Niles and Katie Kissoon are to the fore here, and the song builds to its climax with George's signature slide guitar, all of which brings an ecstatic reaction from the Japanese audience.
'While My Guitar Gently Weeps' is ranked among Rolling Stone magazine's best 150 songs of all time, and the version on Live In Japan only serves to enhance the reputation of George's opus. Originally written and recorded for The Beatles' "White Album", this version, like the original, includes one of Eric Clapton's greatest ever solos. Emotive, powerful and soaring, it takes us all to the great hall of the guitar gods. Then, like so many bands before and since, George and Eric close the show with their take on a Chuck Berry classic, 'Roll Over Beethoven'. It, like the rest of the album, features former Amen Corner frontman Andy Fairweather Low on third guitar.
Upon the album's release, Billboard described it as "a skin-tinglin' romp, delicious and indispensable", while another reviewer contended that this was "a remarkable live set, featuring Harrison… playing a repertoire that blends the best of his Beatles writing with his solo material".
To which we would agree. For most of us it was impossible to be there, but Live In Japan is a wonderfully uplifting document that combines the best of a greatest hits album with the immediacy and freshness of a live performance. Put it on now and marvel at two guitar heroes who both love what they do and take pleasure in sharing their music.
Live In Japan can be bought here.
Listen to the best of George Harrison on Apple Music and Spotify.