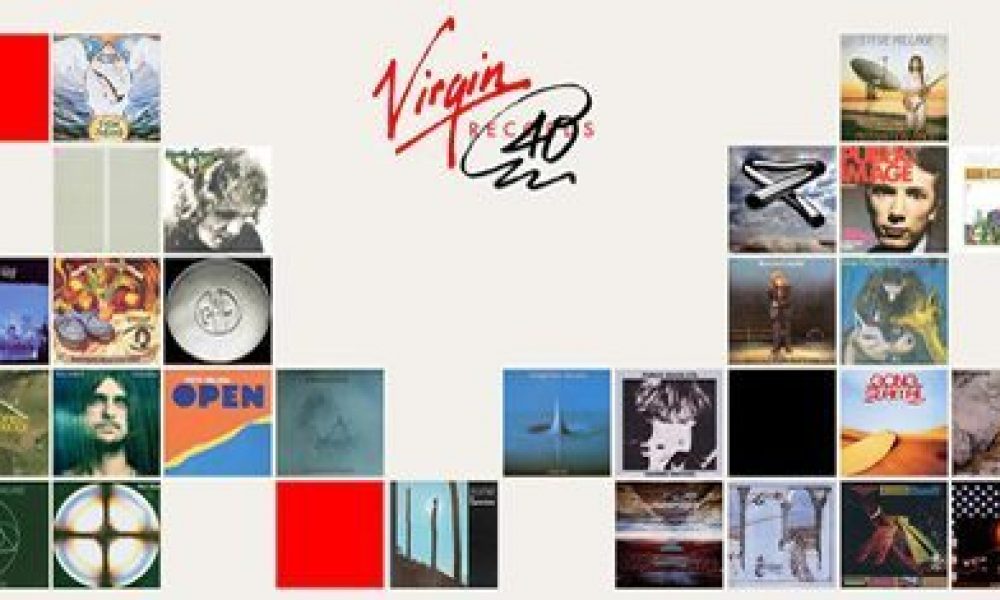 In the opening year of the Seventies, when most people thought of jumbos as elephants and Pendolino sounded like a character in the Merchant of Venice, a former public schoolboy had the bright idea of starting a mail-order record business. His big idea was to undercut high street record shops by selling imports and even bootlegs to an eager market keen to save money and to explore new music – it was the kind of radical, some might say irreverent, disruptive, thinking that would serve Branson in the future in myriad ways. Yet it was also an idea born out of necessity; he needed to prop up his ailing magazine, 'Student' that he had started while still at school; ironically the first advert offering cheap records appeared in the last issue of 'Student'. Branson's first thought was to name the business, Slipped Disc. Instead, a girl working in the office piped up saying, "I know! What about Virgin? We're complete virgins at business."
And so it was that Richard Branson, the public schoolboy turned entrepreneur, founded a brand that has become a global business, dealing in everything from finance to mobile phones, health and fitness to holidays, trains, balloons, an airline or two and of course a record label, but all that was to come…
Three years after starting the mail-order business it had grown big enough to have shops in ten cities across the UK – from Brighton to Bristol and Glasgow to Liverpool and Leeds. It was almost by accident that the record stores opened at all. In January 1971, shortly after the mail-order business had got underway, there was a UK wide postal strike, and in a move typical of Branson, necessity mothered invention – he decided to open a record store, above a shoe shop, in London's Oxford Street.
Starting the Virgin Records label was no accident, but it was more by happenstance than by design. It involved a painfully shy 19-year-old prodigy – Mike Oldfield, and Anglo-French Prog band – Gong, a German Krautrock band – Faust and a 17th century Oxfordshire manor house. While today this may sound somewhat preposterous you have to remember this was 1973…
The seemingly ridiculous idea of opening a recording studio is another one of Richard Branson's big ideas that reaped rewards far in excess of the basic notion. Branson felt there must be a market for a studio facility so that bands could escape the formality of recording inexpensive London studios where time really was money. Today, staying in a big country house where recording could follow the schedule of the band, not the men in white coats that famously worked at Abbey Road and similar old-school London studios, seems an obvious one, but like so many brilliant ideas it needs someone to be the first to come up with it.
Branson found a beautiful 17th century Cotswold stone house in Shipton-On-Cherwell near Oxford by leafing through Country Life magazine. Three months before his 21st birthday he bought, 'The Manor' as it became known for £30,000, having got a loan from Coutts bank, based on the shop's sales figures with the remainder of the money coming from Branson's Auntie Joyce.
The Manor opened for business in October 1971, with Tom Newman as the resident producer and engineer. A month later an artist named Arthur Louis was one of the first to record at the Manor; with him was an eighteen-year-old guitarist named Mike Oldfield who had, at sixteen, been playing bass in Kevin Ayers' group, the Whole World – he really was that good.
Oldfield quit Ayers' band in the early summer of 1971 and as well as playing in the house band of the musical, Hair, he began working on a piece of music that he had composed, using a stereo tape recorder lent to him by Ayers that he set up in his bedroom. With its classical overtones, the piece began as a riff played on a Farfisa organ, which he repeated over and over again for five minutes. From there Oldfield overdubbed guitars, keyboards and an eclectic mix of instruments until he had created his masterpiece. He called his creation, 'Opus One'.
Certain of its quality he hawked it around all the major record labels but was met with rejection from almost every one, only Harvest, EMI's 'progressive' label showed passing interest but failed to follow it up. Which is how, in November 1971, Oldfield was working with the aspiring Arthur Lewis as a studio musician at The Manor. One night after finishing up a session with Lewis, Oldfield played his composition to Tom Newman, who was very encouraging, calling it 'hyper-romantic, sad, poignant and brilliant.' More importantly for Mike Oldfield, he agreed to give a copy to Branson and his musical antennae in the Virgin businesses, Simon Draper.
Draper is Branson's cousin who had moved to London in 1971 from South Africa and as much as Richard was an astute businessman, already, Simon had a musical knowledge that was way ahead of his cousin's. Branson made Draper the buyer for the Virgin stores, so his instincts were key to the success of the business.
Having been given the tape by Newman, Branson and Draper took an awfully long time to get around to listening to it, so long in fact that Oldfield considered moving to Russia as he found out that there, the state-supported artists. On hearing the tape they were immediately convinced and offered Oldfield studio time to work on creating his masterwork; it was the 'free' time when other artists were not working at The Manor, paying the rent and running costs Oldfield was also to be their first signing to Virgin Records. They agreed to underwrite all the hire costs of the equipment he needed, including a Mellotron.
Mike Oldfield began recording in September 1972 just as John Cale finished his album The Academy in Peril. Among the instruments, Cale had been using at the Manor was a set of tubular bells. Oldfield thought he might be able to use them so they were added to a growing list of instruments that Branson hired on behalf of his protégé.
By November Oldfield was coming to the end of recording his lengthening creation, based upon the demo tape and as he did the Bonzo Dog Band, or what was left of it, was at the Manor to record an album that they were contractually obliged to make. The band's singer, and by this time a man battling his own demons, was the great, Vivian Stanshall. Oldfield persuaded him to play the role of master of ceremonies, and to read the instruments off a list written out by Oldfield – there were shades of the great Bonzo's recording, 'The Intro and The Outro' in the idea. "Bass guitar…double speed guitar…two slightly distorted guitars"…and so it went on until in his stentorian voice Stanshall delivers his coup de gras, "Plus – Tubular Bells".
Twenty-two minutes of history were complete, but it took a long while for things to really begin to happen; first Oldfield had to complete the second side of the album. In the last month, or so of 1972 and the start of 1973 Branson and Draper were busy signing other acts to complete their initial roster. As a new label, they did not have the financial muscle of a major record company and so generally the deals revolved around free studio time and a stipend of £20 a week. But the lure of a record deal is just that and soon they had three other releases lined up top go with Tubular Bells.
Draper's first singing was Faust, the German band formed in 1971. They initially got a recording contract with Polydor and set about making their self-titled debut. Critically acclaimed it sold very badly, as did their follow-up, Faust So Far. Then came the move to Virgin and the album, The Faust Tapes. It was a melange of various bits and pieces of recording done by the band that Virgin sold for 48p plus 15p, for post and packing. It sold over 100,000 copies in the first month alone and was a cash cow for the company, especially as Virgin paid nothing upfront for the record.
Not only was Faust a good revenue generator for Virgin it also established a relationship with German bands that would, in late 1973 bring Tangerine Dream to the label to record their album, Phaedra that came out in early 1974, beginning a decade-long relationship between band and label.
Virgin's third signing was Gong, the Anglo-French hippie-dippy band that demonstrated the full range of everything 'far-out man' on their Virgin debut, 'Flying Teapot'. It like Tubular Bells sold for £2. What's now forgotten when people look back through the misty old telescope is that Virgin Records took the bold step of promoting their own artists in concert. First among them was Faust on 10th June 1973 followed by Gong ten days later.
Virgin's fourth album, also selling for £2, was very much 'of its time'. 'Manor Live' featuring Steve York's Camelo Pardalis was a curious creation. York was the former bass player with Vinegar Joe and so it's no surprise that the album features Elkie Brooks, the singer, and Robert Palmer, of Vinegar Joe. Others on the album include guitarist Pete Gage, also of Vinegar Joe, Graham Bond, Mike Patto, Ollie Halsall, Lol Coxhill, Mick Moody, Boz and Dave Thompson. What remains a mystery is how come Steve York got star billing!
It was obvious, at least to Branson and Draper, that if any album stood a chance of selling big then it was Tubular Bells, but to begin with, no one seemed to 'get it', partly because being such a long piece of music meant that radio plays were not really an option. Then, in typical fashion, Branson came up with a plan. Why not invite John Peel, the tastemaker of Radio 1 to lunch on his houseboat and give him the chance of hearing Oldfield's masterpiece in its entirety. Peel did as he was told and played Tubular Bells – all twenty-two minutes of it – on his radio show and just to be sure he wrote about it in the BBC's magazine, The Listener, saying, "Without borrowing anything from established classics or descending to the discords, squeals and burps of the determinedly avant-garde, Mike Oldfield has produced music which combines logic with surprise, sunshine with rain…" The rest is history…
Well almost. To capitalise on the airplay and words of John Peel, a hastily arranged live performance of Tubular Bells was organised at the Queen Elizabeth Hall in London featuring a star-studded line up of musicians including, Mick Taylor of the Rolling Stones, Steve Winwood, Oldfield's old bandleader, Kevin Ayers along with his former Soft Machine bandmate, Robert Wyatt, Steve Hillage and Vivian Stanshall. There was only one problem, Oldfield was scared stiff of appearing live to perform his creation.
"I'm terrified, I don't know what's going to happen. It was Virgin's idea." Is what he told a reporter a week before the concert; it got so bad that Branson had to intervene and convince Oldfield to go ahead. He played his ace card the day before the Queen Elizabeth Hall date. Branson had recently been given an aging Bentley by his parents, "Mike, if you do the concert the Bentley is yours." Oldfield did the concert.
After the slow start, everything came together. Sales of Tubular Bells soon passed a million copies and Virgin got a $1 million advance to put the album out in America where it quickly went to No.3, spending close to a year on the charts. There was the added bonus, in December 1973, of the theme from Tubular Bells being featured on the soundtrack of The Exorcist, William Friedkin's movie about the demonic possession of a young girl and her exorcism conducted by two priests.
Even before the success of Mike Oldfield, Virgin was busy adding artists to its roster. In May, Kevin Coyne, who had been signed to Dandelion, John Peel's label, was busy recording at the Manor with Tom Newman having been signed by Virgin. Coyne's debut, Marjory Razorblade did not enjoy huge sales but many loved him, including John Lydon of the Sex Pistols, who would later form PiL, and included 'Eastbourne Ladies', a track from Coyne's debut among his Desert Island Discs.
Steve Hillage – who become part of the 'Canterbury Scene' while at university in Kent, and formed his own band, Khan – appeared with Oldfield at the Queen Elizabeth Hall concert. He had taken part in Gong's sessions for the Flying Teapot, album having met the band while he was in France in late 1972 and become so enamoured with them he decided to join. He stayed with Gong until 1975 when he recorded his debut solo album, for Virgin, shortly before leaving the band. Fish Rising includes several fellow Gong members, as well as Dave Stewart who had been in Egg and by this time was in Hatfield and the North, another Virgin signing.
Critical success does not pay wages and by 1976 Virgin Records was not finding it easy. But, true to form, Branson, who knew the power of publicity better than most and was never afraid to be somewhat disruptive in the process, once again pulled off something of a coup. After a riotous tour of Holland, EMI had released the Sex Pistols from their contract, shortly after which by Glen Matlock left the band to be replaced by Sid Vicious. In March the Pistols signed to A&M Records but that too lasted but a short time after they apparently trashed their record company's offices. Enter Richard Branson offering them their third contract. 'God Save the Queen' came out a few weeks later; just in time for the Queen's Jubilee celebration and it duly rocketed to No.2 on the UK singles' charts. This was followed by their album, Never Mind the Bollocks and the legend of the Sex Pistols was duly complete. For more on the story of how the Sex Pistols in their two-year run at fame changed the world forever, read our feature on Punk to Grunge.
Following the break up of the Pistols, vocalist John Lydon, aka Johnny Rotten, formed PiL, Public Image Ltd. Their album, Public Image: First Issue came out in December 1978 and was at the forefront of the whole Post-Punk movement which saw Virgin take a key role signing bands that included, The Motors, XTC, The Skids, Magazine, Penetration and The Human League.
In late 1980, as Virgin was still bathing in post-punk glory, they made another audacious, some would probably say brave and unusual signing when they agreed on a deal with Phil Collins, drummer with Genesis, the darlings of Prog and the very antithesis of Punk, to record his first solo album. Face Value came out in February 1981, topping the charts for three weeks, ironically Virgin's first chart-topping album since the Sex Pistols in 1977. Collins's follow-up, Hello, I Must Be Going almost repeated the success, faltering at No.2. Collins was the second member of Genesis to have had a No.1 album in the UK. In the summer of 1980, Peter Gabriel had topped the charts with his self-titled album.
Gabriel had quit Genesis in 1977 and had been walking his own idiosyncratic musical road since then, releasing two earlier albums on the Charisma label, the same company to which Genesis was signed. Gabriel had a string of hit albums including So, that included his fabulous single, 'Sledgehammer' and his atmospheric duet with Kate Bush, 'Don't Give Up'.
In the opening months of 1980 Genesis had their first UK No.1 album with Duke. When Virgin Records was formed in 1973 Genesis were making their fifth album, Selling England By the Pound; it was the one that proved to be their commercial breakthrough. They were a big band already and not the kind of artist that would sign to Virgin, who was in the business of developing acts, even though musically they would have felt right at home. In 1984 the wheel moved full circle when Virgin bought the Charisma label. Their first album under Virgin was, Genesis, which became their third UK No.1 in a row, and in 1986 Invisible Touch continued their run, as did We Can't Dance in 1991.
Not to be outdone, Tony Banks released his first solo album in 1979; A Curious Feeling reached No.21 in the UK chart. Aside from the drumming of Genesis's live drummer, Chester Thompson, and vocalist Kim Beacon, everything else was played by Banks. His second solo album was 1983's, The Fugitive, where Banks also handled the vocals. In fact, it was a busy year as also released in 1983 was the soundtrack for The Wicked Lady; the first half of which Banks recorded by himself, the remainder of the recording features orchestral arrangements of the soundtrack.
The following year Banks began work on the music for 2010 – The Year We Made Contact, the sequel to 2001 – Space Odyssey. His compositions did not make the movie but instead, he used them on another movie, Lorca And The Outlaws. In 1986 Banks composed the music for the film Quicksilver, including a song written with Marillion's singer, Fish.
His 1989 album, Bankstatement featured several singers as well as Banks himself. He followed it with the 1991 album, Still that featured, Andy Taylor, Nik Kershaw and Fish. His 1995 album was released as Strictly Inc. with Wang Chung vocalist Jack Hues. In 2004 Banks released an orchestral work named Seven, with a follow-up work in a similar style in 2012, cunningly named Six! Genesis's manager Tony Smith has said that Genesis is Tony Bank's solo project and indeed his amazing keyboard work and compositions have been pivotal to the success of the band. While he has always been happy touring with the band he has never toured in support of any of his solo albums, which tells you much about the quiet man of Genesis.
To complete the trilogy of Genesis solo artists there is Mike Rutherford's solo project, Mike and The Mechanics. His first album in this guise was the 1985 self-titled record that included two hit singles; 'Silent Running', featuring lead vocals by Paul Carrack, and 'All I Need Is a Miracle', featuring lead vocals by Paul Young, the former singer with Sad Café. His follow-up in 1988 was Living Years, the first single from the album, 'Nobody's Perfect,' peaked at No.63 on the Billboard Hot 100. The next single was the title track, which made No.2 in the UK and No.1 in the USA and in many other countries around the world.
Could Virgin have happened at any other time in history? Probably not. Starting a chain of record shops with the kind of vibe that was prevalent throughout the stores was something that would not have happened earlier. The economic situation in Britain was far from good and people were becoming increasingly cute about where they bought their music, but buy it they must. With new ideas taking rock in numerous different directions the larger, more corporate labels found it hard to align with artists that had more ephemeral ideals. The purchase of the Manor was also fortunate in that large houses like that were very much out of fashion at the time and the price of them was way below the equivalent in today's market.
Of course, Oldfield's music was the catalyst for everything. But Richard Branson, as he's proved time and again, has a genius for ideas that, when coupled with timing, dedication, charm and a little bit of luck, is unstoppable.
To learn more about the history of Virgin Records check out our features on The Electric 80s and The Eclectic Years.
Format:
UK English