ABBA Wish Fans 'Happy New Year' Again With Upcoming Gold Vinyl Single
The latest collector's edition pressing of the much-loved song will be released on December 16.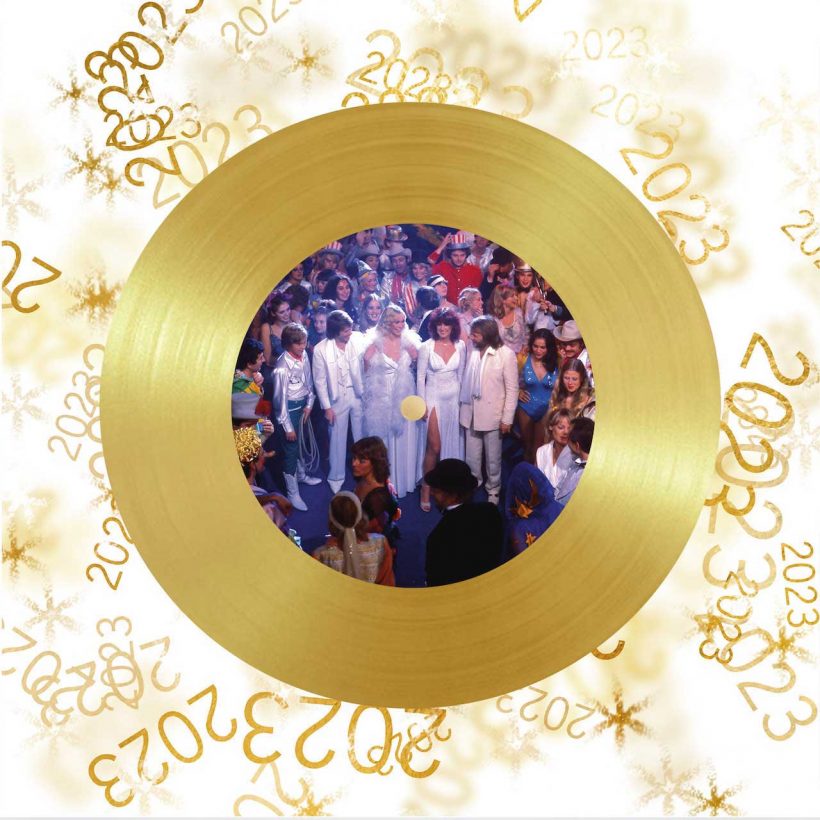 A gold vinyl, limited edition of ABBA's perennial "Happy New Year" is now available to pre-order. Only 5,000 copies of the highly desirable 7-inch single are being pressed, on the Polar label via Universal.
Shop the best of ABBA's discography on vinyl and more.
The latest collector's edition pressing of the much-loved song will be released, ahead of celebrations to mark the turn of the year to 2023, on December 16. As well as the lead song on the A-side, it has the Spanish-language version, "Felicidad," on the B-side and features unique artwork. That recording was on the South American edition of its parent album, Super Trouper, the group's seventh studio set, and reached No.5 in Argentina in its own right.
"Happy New Year" has been released in a series of equally collectable limited edition singles in recent years, each of them seized upon by ABBA collectors worldwide. Two years ago, it appeared in translucent blue vinyl; in 2019, in a clear vinyl version; and in 2018, in white vinyl. Much earlier, the track was very briefly available as a silver glitter vinyl single in a mere 500 copies, which sold out instantaneously when the release was announced.
ABBA - Happy New Year (Video)
The track, with its lead vocals by Agnetha Fältskog, was written in Barbados by Benny Andersson and Björn Ulvaeus in January 1980. It became an immediate favorite despite not being released as a single at the time. It finally achieved that status, in some countries, in 1999, when it reached No.4 in Sweden and No.8 in the Netherlands.
A 2008 reissue took the song to No.4 again in Sweden, No.5 in Norway and No.14 in Denmark. A-Teens, the ABBA tribute quartet from Stockholm who rode a wave of popularity in the late 1990s and early 2000s, covered "Happy New Year" in 2000. Remarkably, their version also peaked at No.4 in Sweden.
Pre-order the gold vinyl seven-inch of "Happy New Year."