Black Pumas' Adrian Quesada Announces New Album, Shares First Single 'Mentiras Con Cariño'
'Boleros Psicodélicos' is out June 3 via ATO Records.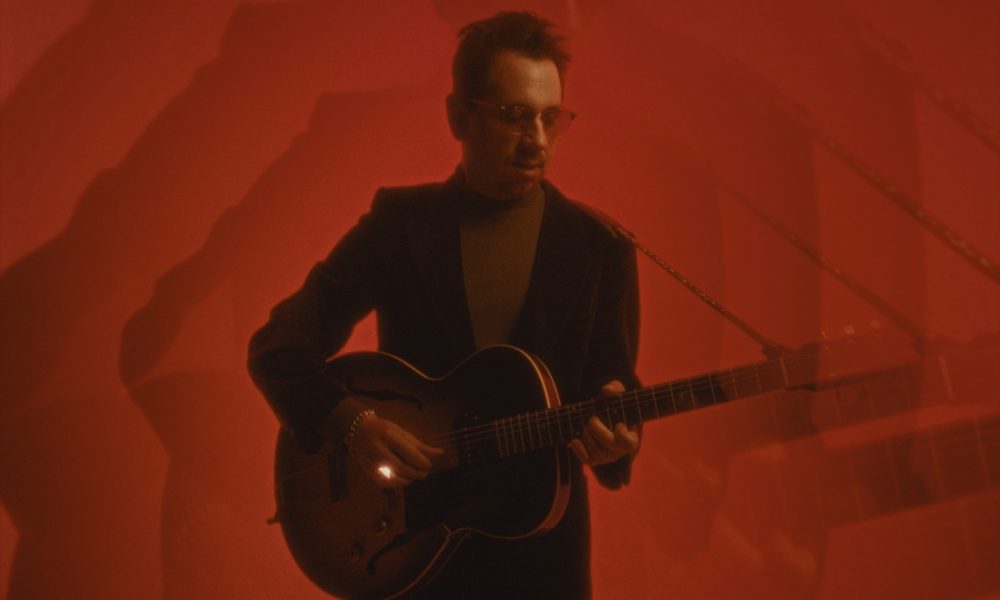 Adrian Quesada of Black Pumas has announced a new album, Boleros Psicodélicos, a sprawling and singular tribute to the golden era of balada music. To celebrate the release, Quesada has shared first single, "Mentiras Con Cariño." The album is out June 3 on ATO Records.
The brand new album from the GRAMMY-winning guitarist, producer, and Black Pumas co-founder serves as a celebration of the super funky, slightly delirious, and deeply soulful sounds that transcended the cultural boundaries of Latin America throughout the late 1960s and early 1970s. Featuring vocals from Puerto Rican icon, GRAMMY-winner and former Calle 13 member iLe, Colombian-American visionary Gabriel Garzón-Montano, Mexican R&B star Girl Ultra, as well as Angelica Garcia, Gaby Moreno, contributions from living legends such as Marc Ribot and Beastie Boys musician Money Mark, and many more, Boleros Psicodélicos consists primarily of original Adrian Quesada compositions, as well as covers of La Lupe's "Puedes Decir De Mí," Jeanette's "El Muchacho De Los Ojos Tristes," and other balada classics.
Adrian Quesada, iLe - Mentiras Con Cariño (Official Video)
All twelve tracks were produced, engineered, mixed and largely performed by Adrian Quesada, honoring and extending the influence of a personal obsession that he has cultivated over the past 20 years.
On the album opener and lead single, an original song titled "Mentiras Con Cariño," Adrian Quesada and iLe introduce Boleros Psicodélicos with a spellbinding homage and enchantingly inventive reimagination of balada's signature elements: heartbreak backed by a heavy groove, blending the smoothness of bossa nova with the warmth of analog recording, torrid pathos with opulent instrumentation. Along with the accompanying music video, also out today, iLe and Quesada conjure a portal into the cinematic world of sound.
While Adrian Quesada grew up bilingual, living on the Texas/Mexico border city of Laredo, it was in the early 2000s during a drive around his current home of Austin when he first encountered the tripped-out, baroque, melodramatic anomaly of a Peruvian band called Los Pasteles Verdes. Their 1975 balada hit "Esclavo y Amo," recreated with Natalia Clavier on Boleros Psicodélicos, blasted from a local AM radio station and blew Quesada's mind. After pulling his car over in awe, he went to a record store specializing in regional Mexican music, picked up a greatest hits compilation and, in turn, a lifelong obsession took root.