'American Epic' Recreates Music History With Help Of Elton John, Beck & Many More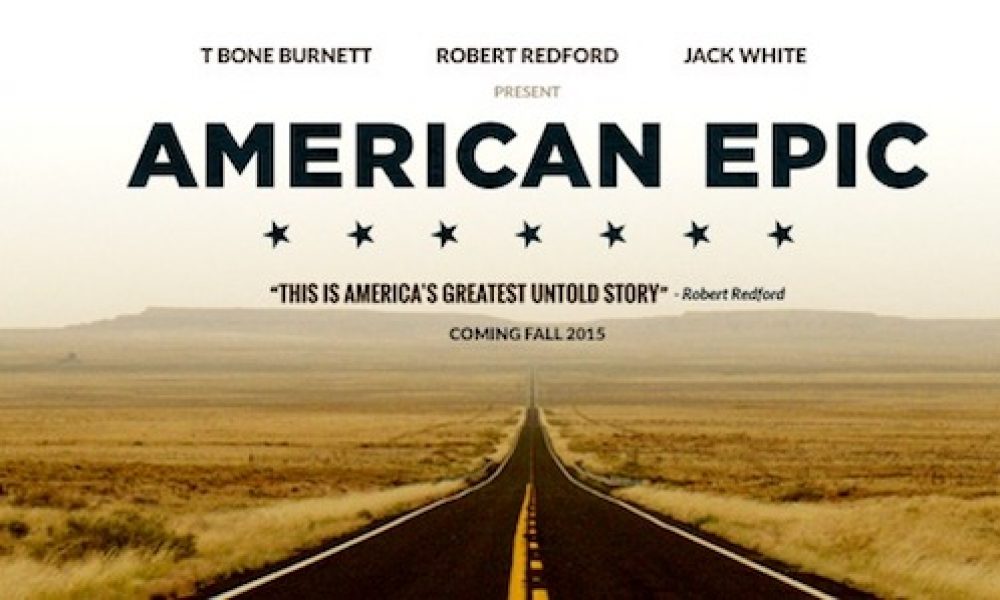 The world television premiere of American Epic, directed by Bernard MacMahon and made with the combined talents of Robert Redford, Jack White and T Bone Burnett, takes place on 16 May on PBS in the US. The three-part project has been compiled with a decade of new research and explores the roots of music and around the world.
The series has already been hailed by such publications as the Hollywood Reporter, who called it "a feast of musical and educational riches" and the London Film Festival, which said "British documentary director Bernard MacMahon has created something really special in his superb American Epic series. If you are any kind of music fan, this is not to be missed." It's been described by Redford, who narrates the series, as "America's greatest untold story."
The project recreates the field recordings of the 1920s and '30s that introduced country, blues and folk music into a mainstream that was dominated by classical and Broadway songs. Recordings were made of country singers in the Appalachians, blues guitarists in the Mississippi Delta, gospel preachers across the south, Cajun fiddlers in Louisiana, Tejano groups from the Texas Mexico border, Native American drummers in Arizona and Hawaiian musicians.
Almost no documentation of those events exists, but the lives of those trailblazing musicians is revealed in the series via previously unseen film footage and photographs, and exclusive interviews with music pioneers, their families and eyewitnesses. Among those artists are the Carter Family, Charley Patton, Mississippi John Hurt, Hopi Indian Chanters and the Breaux Family.
In the series, the first electrical sound recording system of the 1920s is reassembled, on which 20 contemporary artists were invited to record a song live to disc, for an album produced by White and Burnett. Major names who took part included Elton John, Beck, Nas, Willie Nelson with the late Merle Haggard, Alabama Shakes and White himself.
Other notables who contributed tracks included Steve Martin with Edie Brickell, Pokey LaFarge, the Avett Brothers, Raphael Saadiq, Ashley Monroe, Rhiannon Giddens, Los Lobos, Ana Gabriel, Ashley Monroe and Bettye LaVette. Completing the list of 20 were the Americans (who have been on their first European tour in recent weeks), Frank Fairfield, the Lost Bayou Ramblers and Jerron 'Blind Boy' Paxton.
"American Epic is a love letter to the United States," says MacMahon. "It's the story of one of the great moments in American history – when the voices of working people, minorities, and rural people throughout the country were first heard. It celebrates all I admire about the country – its rich culture, technological innovation, entrepreneurism and its freedom of speech."
After the series itself, the three parts of which air on 16, 23 and 30 May, PBS will broadcast The American Epic Sessions on 6 June. The series also airs in the UK on BBC Four this month.
Format:
UK English