Apple Music Celebrates Hip-Hop 50 With 'Hip-Hop DNA' Audio Series
The series examines the greats from Rakim and Nas to Lil Uzi Vert and Nicki Minaj.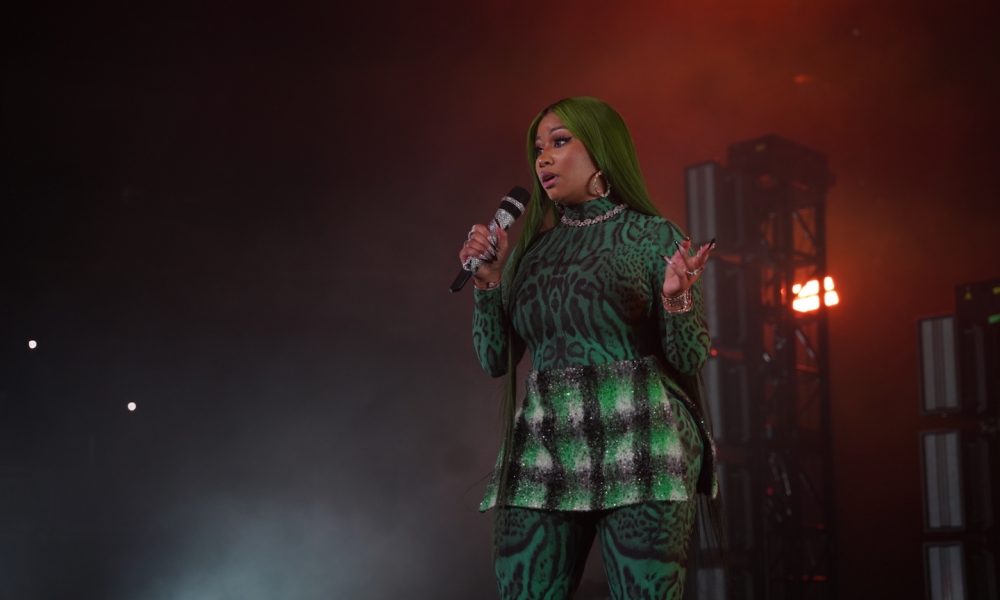 Apple Music is celebrating 50 years of hip-hop with Hip-Hop DNA, a 20 episode audio series mining the rich catalogs of today's biggest stars to trace their artistic evolution back to the art form's beginning.
The program's guiding principle is that all artists—no matter the era or discipline—carry with them the music and practices of their influences and, whether they're aware of it or not, of their influences' influences. The audio series is hosted by Ebro Darden, Apple Music's global editorial head of hip-hop and R&B, and explores this chain of influence through four distinct lenses.
Launching today (May 8), Apple Music kicks off "Origins," with nine episodes released throughout the month of May dedicated to unearthing the storylines that define hip-hop's most prominent regions (East Coast, West Coast, Midwest, and South). After "Origins," Episodes 10-20 will feature explorations of the crafts of MCing, production, and DJing.
Hip-Hop DNA is designed to educate and inform listeners of every era, exposing them to connections within music that many fans never take the time to consider.
In the introductory episode of Apple Music's Hip-Hop DNA series, the program explains how all the music of our most beloved stars carries with it generations of influences. Hip-Hop DNA establishes connections between the artists and eras your average fan is completely oblivious to, educating hip-hop fans both new and seasoned.
Episode two, titled Bronx Tale, covers some of the borough's biggest stars like Cardi B and French Montana, while unpacking a musical lineage that goes back to hip-hop scholar KRS-One and beyond.
Episode three, Just Wanna Rock, looks at contemporary hip-hop artists like Lil Uzi Vert that lean heavily into rock sonics and aesthetics, The Just Wanna Rock episode of Hip-Hop DNA goes deep on that tradition, highlighting rap-rock pioneers like Beastie Boys and Run DMC.
Episode four, titled NY State of Mind, highlights the impact of some of the Big Apple's biggest stars and traces a path from people like A$AP Rocky back to Rakim (the man he was named after).
Episode five–It's A Queens Thing, Baby–travels to Queens, New York, where hip-hop has always thrived. From Nicki Minaj to Nas to A Tribe Called Quest to Roxane Shante, the lineage of Queens MCs goes deep, and in plenty of different directions.