ArrDee Recruits Cat Burns For Tender 'Home For My Heart'
The track shows a different side to the Brighton rapper after last month's raucous 'Loser'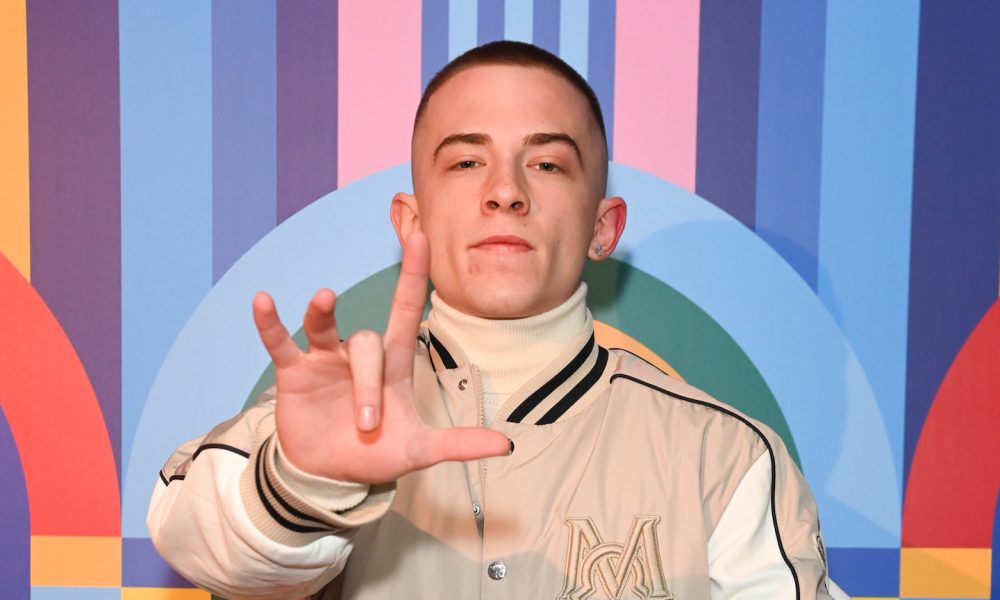 ArrDee has recruited Cat Burns for his tender new single, "Home For My Heart," which reflects on keeping something going through the whirlwind of success.
The poignant song tells the story of a relationship on the rocks, with the rapper exploring the struggles of balancing his newfound success with his personal life. Alongside his own gifted lyricism, ArrDee utilizes Burns' sensitive guitar work and elegant vocals to maximum effect for the track's emotional core.
"I been tryna put the time in for us/I been grindin' so hard, no home for my heart," Burns sings in the chorus. "Please don't give up on us."
"Where's a home for a heart when you're a mile high?" ArrDee replies. "All the time and you sign up for this fast life/Been a while since I been stuck in hard times/But times are still hard, just a different kind of hard, right?"
ArrDee, Cat Burns - Home For My Heart
The single comes backed by a heartwarming video that pays tribute to the pair's humble beginnings. Directed by Najeeb Tarazi, the visuals give an intimate look into the daily lives of a revolving cast of characters – including nurses, delivery drivers, and ArrDee and Cat Burns themselves – on Britain's homely high streets and council estates. As the characters embrace at the video's end, "Home For My Heart'"s message about the importance of human connection truly resonates.
"Home For My Heart" follows the release of ArrDee's previous single, "Loser," last month – a raucous, energetic track that is already approaching 2 million streams on Spotify. Last year, he shared his debut mixtape, Pier Pressure, which has been BPI gold-certified, peaked at No.2 on the official charts, and became the biggest breakthrough release as the highest-selling debut album for a British solo artist in 2022.
In addition, he amassed over 500 million streams with five UK Top 10 singles in 2022 – "Oliver Twist," "Flowers (Say My Name)," "War" with Aitch, "Wasted" with Digga D, and the groundbreaking remix of Tion Wayne and Russ Millions' "Body."