Jhené Aiko Teams Up With ALLEL Sound Signee August 08 On 'Water Sign'
'August is an incredible writer, singer and artist whose music speaks to me on so many levels,' Aiko shared in a statement.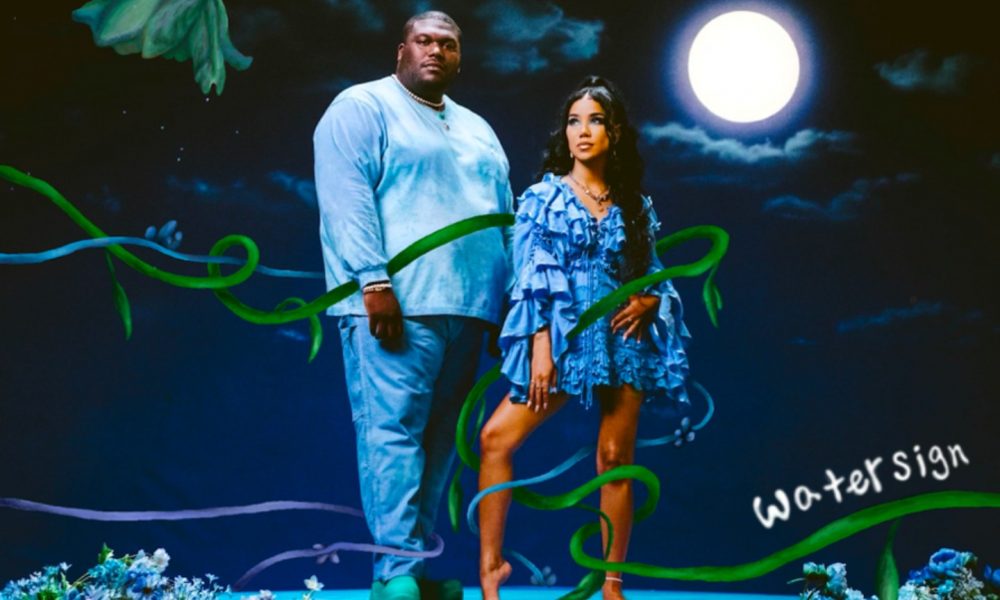 Jhené Aiko hit the studio with her first ALLEL Sound label signee August 08 for the collaborative new single "Water Sign," which serves as the lead track on Towards The Moon, the second part of the genre-bending artist's debut project Seasick, out now via ALLEL Sound and Def Jam Recordings.
"As a longtime fan of Jhene's, I'm really humbled by her belief in me as an artist," August 08 shared in a statement. "She set the bar as an independent R&B artist from LA who wrote her own rules and made no compromises in following her dreams. We really vibe on music and creativity and I'm excited to go on this journey with her."
AUGUST 08, Jhené Aiko - Water Sign (Official Video)
The track arrives alongside an atmospheric music video that places Aiko and August 08 in fields of flowers and under the glow of a full moon, drawing on the lyrical themes of water and moonlight.
"August is an incredible writer, singer and artist whose music speaks to me on so many levels," Aiko shared. "As a fellow Los Angeles native, I am so proud of him. August's talent, love for songwriting and hands on approach with his art is something I can relate to and have a great amount of respect for."
She adds: "It was a natural evolution of our friendship and musical collaboration to have him become the first artist signed to ALLEL Sound. I couldn't be more excited to work with August."
Seasick will combine Towards The Moon with the project's first installment, an EP titled Towards The Sun that arrived via Def Jam earlier this year. The new EP features another collaboration, "What We Used To Be," which finds August 08 teaming up with singer and songwriter Joji. Its preceding project kept its collaborations scarce, but impactful, as the singer was joined by ScHoolboy Q for "Cutlass."