Australian Fan Wins 'Mastermind' Episode With Rory Gallagher As Specialist Subject
Public servant David Foley displayed his knowledge of the music of the guitar great.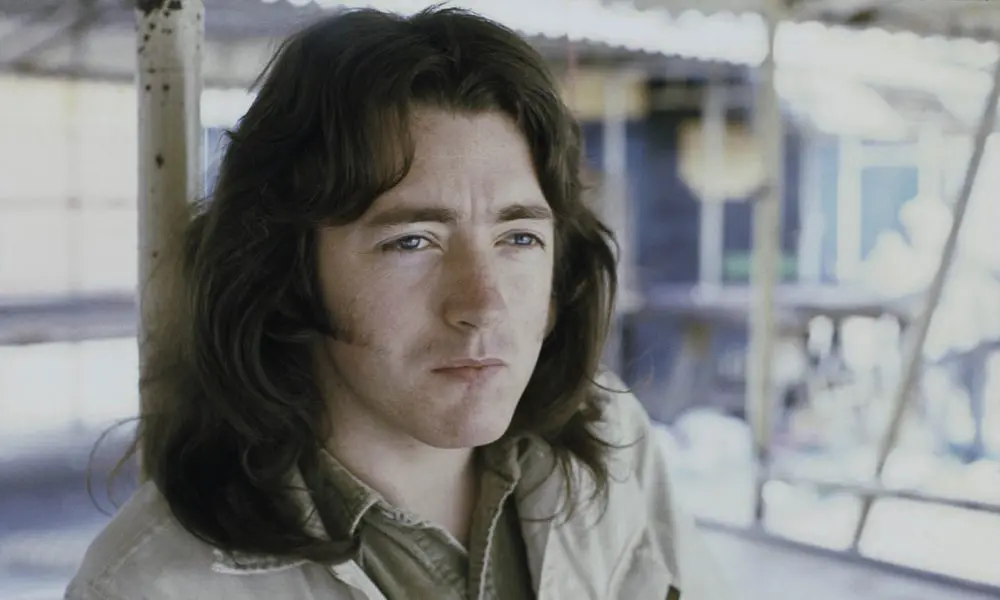 The official YouTube channel of guitar hero Rory Gallagher has shared a video of one of his big fans not only appearing on, but winning, an episode of the Australian edition of the quiz show Mastermind.
Shop the best of Rory Gallagher's discography on vinyl and more.
Public servant David Foley chose "The music of Rory Gallagher" as his specialist subject on the recent edition, and took his place in the famous chair wearing a Gallagher Blues T-shirt. Asked about the importance of "the most famous guitarist people have never heard of," he said: "He's just really influential. He kind of flew under the radar a little bit, because he wasn't big on singles, he just put his albums out and did his touring, and did his thing." Foley admitted that he never had the chance to see his favorite live, before Gallagher's all too early death in 1995, at the age of 47.
Foley proceeded to impress with his knowledge of the late Irish guitar master, for example correctly identifying the guitar Gallagher bought in 1961 that he would play for the rest of his life as a 1961 Fender Stratocaster. He also correctly named Taste as the band in which Gallagher came to prominence, stated that the band for which Rory went to audition in the Netherlands in 1975 was the Rolling Stones (after the departure of Mick Taylor, and before Ronnie Wood was confirmed as his replacement).
He identified Muddy Waters as the American blues giant on whose album recorded in London he played along with Ric Grech, Mitch Mitchell, and Steve Winwood. Other correct answers included naming Live In Europe as Gallagher's first solo Top 10 album in the UK, and saxophone among the other instruments he played on his track "Can't Believe It's True," from his self-titled first solo album of 1971. Foley won the episode with a total of 19 points.
Read more about Rory Gallagher's classic 1970s albums and his sublime 1980s output.