Watch Legendary Saxophonist Azar Lawrence Share His Favorite LPs
The artist shares personal memories of jazz greats in the latest episode of 'Shoplifting.'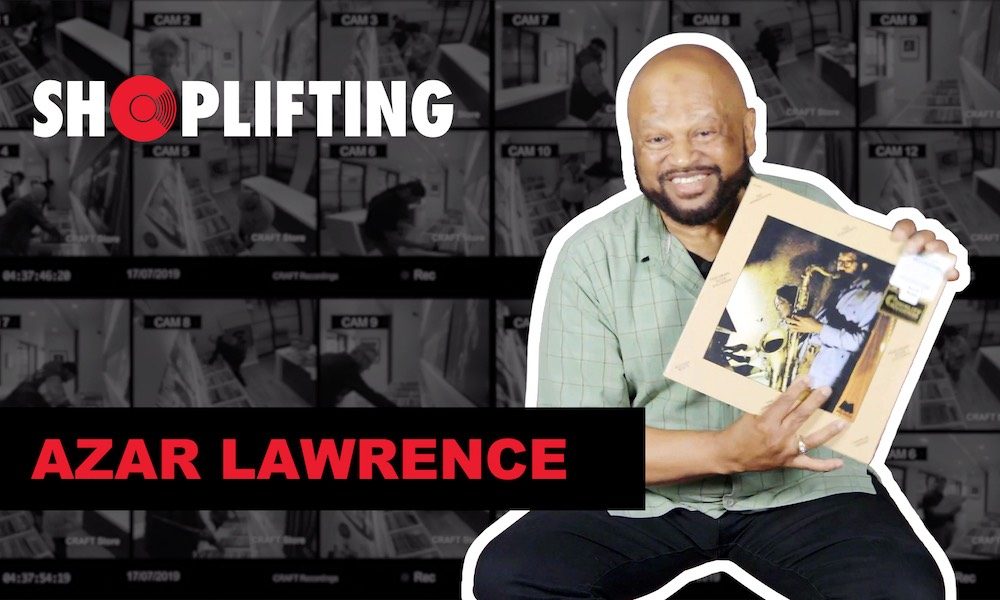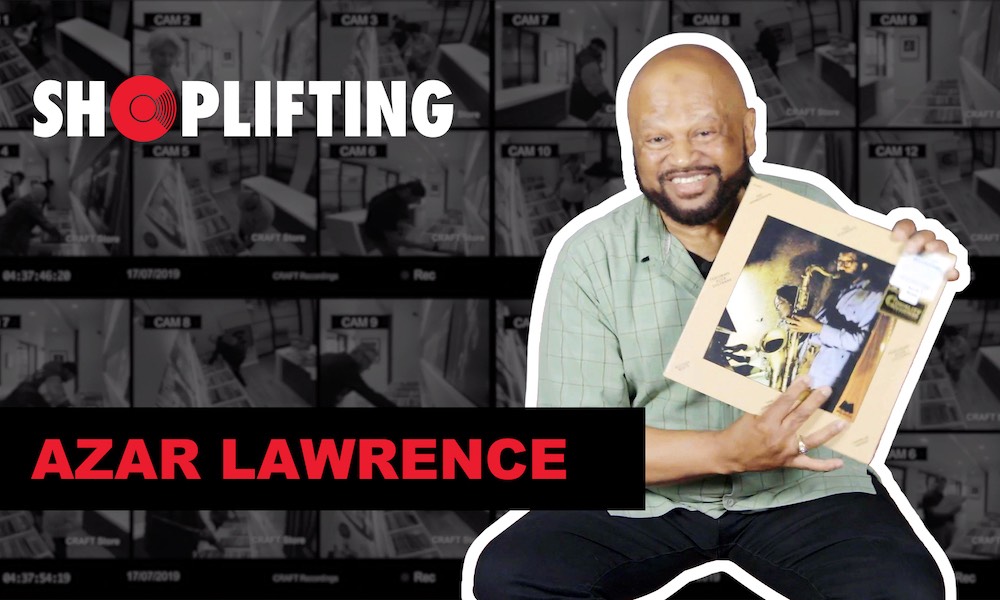 Saxophonist Azar Lawrence – an esteemed jazz musician who has played with some of the genre's greatest names, including Miles Davis, McCoy Tyner, and Freddie Hubbard – stopped by Craft Recordings' headquarters, where he appeared as the latest guest on their Shoplifting series. He follows the likes of Matt Berninger and Booker T. Jones, Major Lazer's Walshy Fire, and Metallica bassist Robert Trujillo.
Lawrence perused the reissue label's vast collection of vinyl titles, and picked out some of his favorites – including Sonny Rollins' breakthrough album, Saxophone Colossus. "We grew up on this," he said of his good friend's 1956 recording. "I don't want to tell my age, but this is a staple for all of us jazz lovers and performers."
Shoplifting With Azar Lawrence Ep 17
The artist delved further into Craft's jazz bins, selecting a copy of Wynton Kelly's 1959 album, Kelly Blue. Kelly, who also served as a sideman to Miles Davis, was praised by Lawrence as "one of the greatest, most creative pianists of his time." He also called out other personnel on the record, including trumpet player Nat Adderley, and tenor saxophonist Benny Golson, who he revealed "happened to have a very big part in raising me. His son was a very dear friend of mine."
He also snagged a copy of Joe Henderson's standout 1973 title The Elements, featuring Alice Coltrane in a rare appearance as a sidewoman. Lawrence noted that the album also includes percussion by Kenneth Nash, who joined him on his 1974 solo debut, Bridge Into the New Age.
Lawrence was elated to find a copy of John Coltrane's Lush Life. "What a tremendous recording this is," he declared. Finally, he picked up One Man Band – a 2007 live title by James Taylor, whom Lawrence called "one of my favorite, favorite artists."
The saxophonist, who was instrumental in pushing the evolution of spiritual, free jazz, following the death of Coltrane, has influenced many of today's contemporary artists, including Kamasi Washington. Last year, Lawrence spoke to uDiscover and reflected on his work as a sideman, as well as his landmark releases as a solo artist.
"The whole concept is to reach as many people as we can and then heal them," he said of his recordings. "Music is affecting us in a healing way and merging our intellects with our hearts. It's all helpful."
Listen to the Best of Azar Lawrence on Apple Music and Spotify.