Billie Eilish Announces Surprise Show At Camden's Electric Ballroom
The venue has a capacity of 1,500.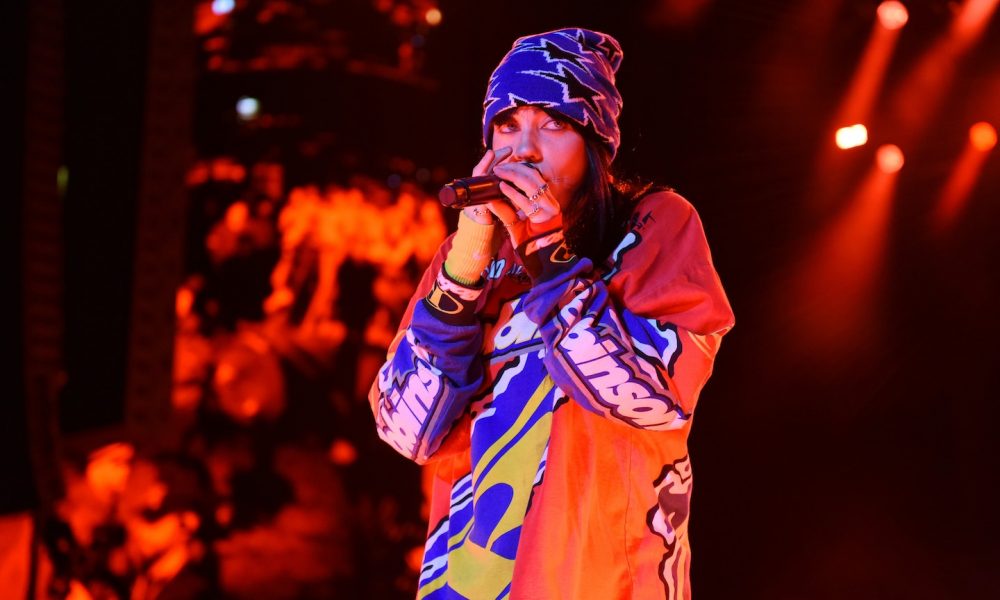 Ahead of her appearance at OVERHEATED—the forthcoming climate-focused event in London—Billie Eilish has announced an intimate show at Camden's Electric Ballroom. The venue has a capacity of 1,500.
The following evening, her brother FINNEAS is set to play a sold-out show at the same venue, which marks his debut solo headlining show in London.
Billie announced the show on her Instagram Stories, writing, "Londonnnnn!! Doing a special lil performance for yooou. If you signed up for email alerts at my pop up this week, you'll get an email with a unique code to access tickets."
Earlier this month, Eilish uploaded a live performance video from her headlining set at Lollapalooza. In the visual, Eilish offers a stirring version of "What Was I Made For?," which is featured in the new Barbie movie.
Last month, Eilish shared a look at the miniature outfits that feature in her video for "What Was I Made For?" in a behind-the-scenes clip. In the music video for the track—directed by Eilish—she organizes tiny versions of some of her most iconic looks.
In the behind-the-scenes video, Eilish gives fans a closer look at some of the outfits that made the cut. Among them are the yellow co-ord from the "Bellyache" video, the Chanel suit from her first Oscars in 2020, clothing she's designed and sold for her company Blohsh, and many more.
"It's supposed to be like vintage Barbie," she explained of the music video. "I really wanted it to feel like how the old Barbies looked. It was so goofy to type in 'Billie Eilish iconic outfits,' it was such a weird thing to type.
"But it was hard, though, there's so many we wanted to put in, but we could only do a certain amount. Knew we wanted some of them as the main looks on hangers, and then some to be loose. There's like 18 of them."
"What Was I Made For?" features contributions from Eilish's brother FINNEAS. In the ballad, the singer searches for meaning and purpose, singing: "I used to float, now I just fall down/I used to know, but I'm not sure now/What was I made for?"