Billie Eilish, Guns 'N Roses, Lil Baby, And More Set For Music Midtown
The festival is set for September 15-17 at Atlanta's Piedmont Park.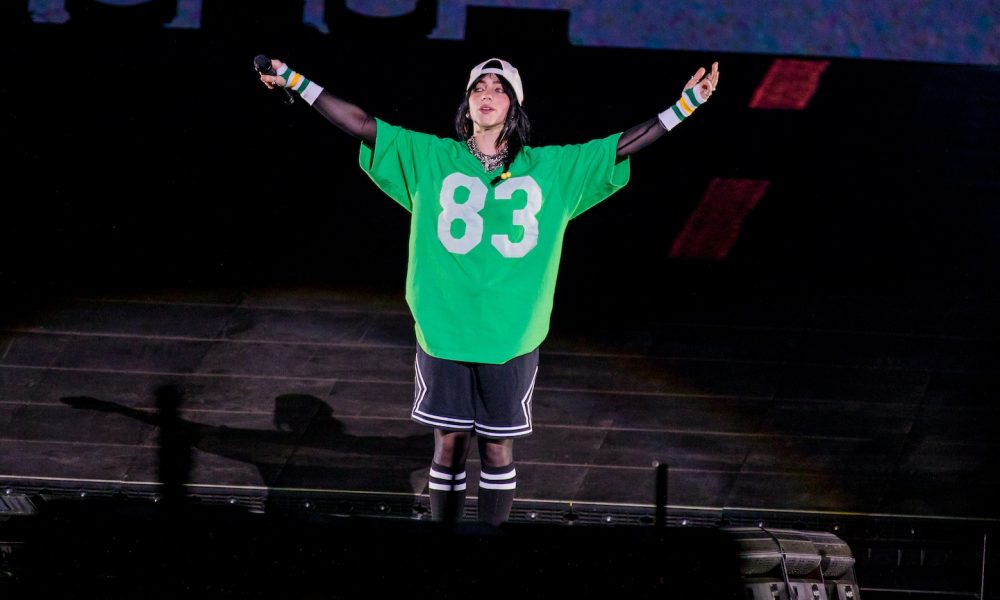 Music Midtown returns in 2023 with headliners Billie Eilish, P!nk, Guns N' Roses, Flume, The 1975, and Lil Baby along with performances from JID, Pitbull, Thirty Seconds to Mars, Incubus, Niall Horan, and many more.
Shop the best of Billie Eilish's discography on vinyl and more.
Taking place September 15-17 at Atlanta's Piedmont Park, Music Midtown will feature more than 40 artists across four stages to bring three days of music spanning across generations and genres. Fans can sign up now for the presale featuring three-day tickets and for the first time ever, a limited number of one-day tickets, beginning Thursday, May 18 at 10am ET. A general on sale will follow if tickets are still available. New in 2023: Ticket prices include all fees and taxes.
In addition to the massive lineup, fans will enjoy mouthwatering festival bites from local favorites with gluten-free, vegetarian and vegan options all available, along with interactive experiences and a Ferris Wheel with stunning views overlooking the park and the Atlanta skyline.
Billie Eilish fans have had plenty of reasons to celebrate lately. Earlier this month, she released her much-beloved cover of Drake's "Hotline Bling," simply titled "hotline (edit)," on streaming platforms. However, while her original cover clocks in at a little over two minutes, this version is exactly one minute long.
First released as a B-Side to her single "Party Favor" on 7-inch vinyl for 2018's Record Store Day, Billie's cover of Drake's 2015 hit offered a new take on the song, slowing down the tempo and adding ukulele and synth to completely shift the genre. Fans remember hearing the cover live as early as 2017, however, when Billie used to sing part of the cover as a segue into "Party Favor." Her version was then made available on Soundcloud in June 2018, but was unavailable to stream on popular platforms like Spotify and Apple Music.
Why now? Billie's version of "Hotline Bling" has recently gained traction as a popular TikTok sound, namely a clip of the song's instrumental bridge. The minute-long version, "hotline (edit) features this section and the following chorus.
Visit Music Midtown's official website for more information.